Google Nest Audio review: Smarter and Louder – A genuine upgrade
Google Nest Audio review: With the Google Nest Audio, the company has not only introduced a new design altogether but worked to make the speaker sound better. Moreover, it has priced it very aggressively in India at Rs 7,999 (special launch price of Rs 6,999). We have been using the Google Nest Audio for the last 10 days and here is what we think about it.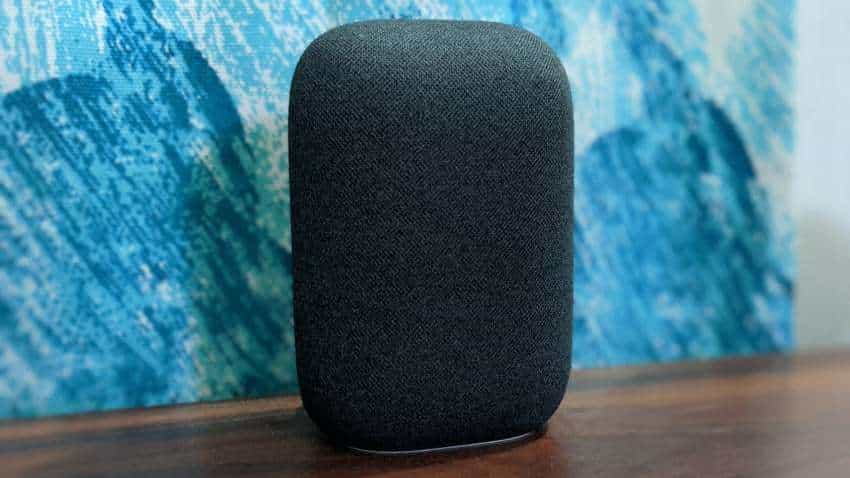 The entire body gets the mesh cloth finish which makes the Nest Audio looks very elegant.
Updated: Mon, Oct 26, 2020
11:58 am
New Delhi, ZeeBiz WebDesk
Google Nest Audio review: Alas, we had a Google device coming to India around the same time it was launched in other markets. The tech giant had recently launched its new smart speaker – Google Nest Audio – in the country earlier this month along with the Pixel 4a smartphone. As most of you would already know, the Google Nest Audio is smart first, speaker next. Or, as the millennials would say - smart by profession, speaker by passion. You can ignore the bad joke.  
With the Google Nest Audio, the company has not only introduced a new design altogether but worked to make the speaker sound better. Moreover, it has priced it very aggressively in India at Rs 7,999 (special launch price of Rs 6,999). It primarily competes with Amazon's Echo Line Up of smart speakers. We have been using the Google Nest Audio for the last 10 days and here is what we think about it.
Google Nest Audio review: New Clothes 
Who likes new clothes? You do. I do. And, folks at Google do as well. That's why they have given some to their smart speaker. The Google Nest Audio comes in a completely new avatar. The company has ditched the circular approach and made the Nest Audio more rectangular and taller. The entire body gets the mesh cloth finish which makes the Nest Audio looks very elegant. Google has also kept the edges round which gives a nice touch to the overall design.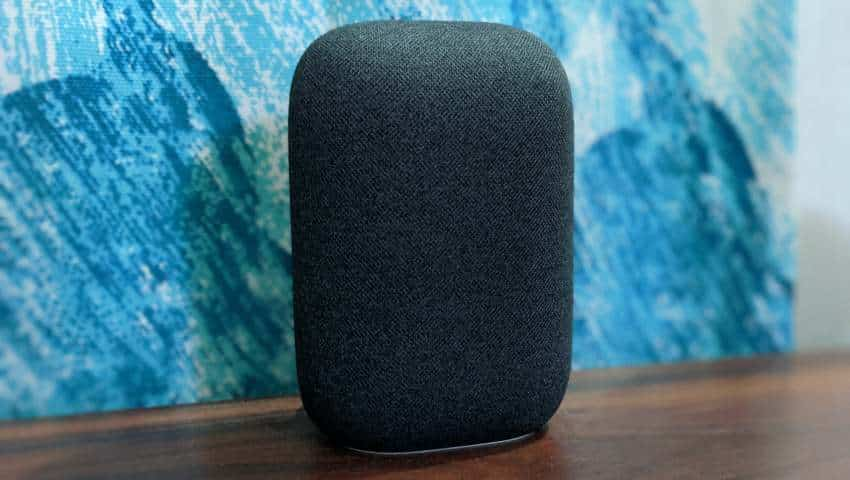 Google says that it has used the same sustainable fabric on the speaker which was introduced with last year's Nest Mini. This enclosure (includes fabric, housing, foot and other smaller parts) is claimed to be made up from 70 percent recycled plastic. Now, I am not sure about the plastic material but it is surely very effective against dust. I had the Nest Audio kept against the Mi Smart Speaker and the latter was attracting lot more dust particles.   
Nest Audio is available in India in two colors: Chalk and Charcoal. Both the colours should blend well with the interiors of you house. We had the Charcoal colour variant for review purposes which will be the more universally variant.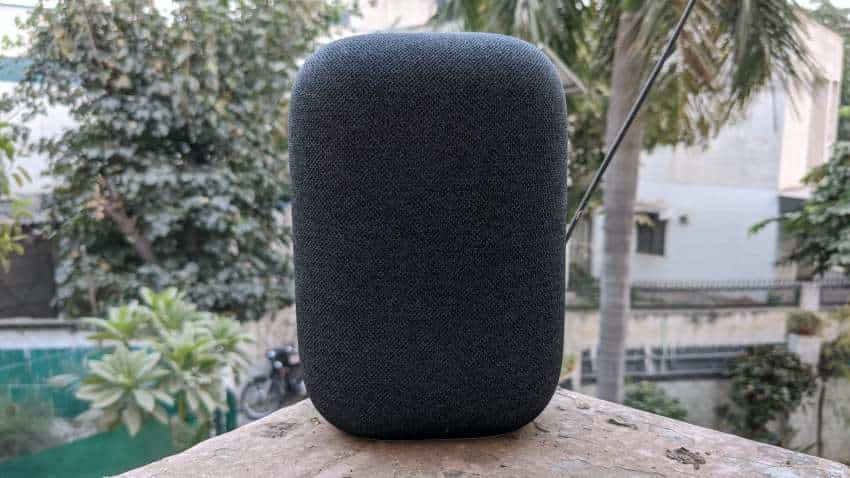 Just like the Pixel 4a smartphone, Google has adopted a very minimalistic approach for the Nest Audio. There is not a single button on the speaker. The front is absolutely clean with no company logo or branding. There are only four tiny dot indicators that activate only when you give voice or touch commands. At the back, you get a button to turn the mic on/off and a small 'G' at the bottom which obviously stands for Google.  
Like other smart speakers, the Google Nest Audio also works with a power adapter which comes in the box itself. This means you need to find a dedicated corner in the house to place the Nest Audio and can't keep moving it around. This also means the weight of the device isn't too important. But, for those who like to know the specifics, the Nest Audio weighs 2.6 pounds (excluding the power adapter).  
Google Nest Audio review: Controls  
Now, this is the interesting part. The general belief would be – hey, this is a smart speaker, right? It should operate with voice controls. Yes sir – It should. But, that isn't it. While the inbuilt Google Assistant is one of the ways to control the Nest Audio it is also equipped with touch sensors on top. You can tap at the top-centre to play or pause music. The volume can be increased or decreased by tapping on either side. The speaker is very responsive with both voice and touch commands.  
To get the Nest Audio started, you need to download the Google Home App on your smartphone and connect the speaker with it. Within app, you get several options that add to the accessibility. It is another way to change music or control volume. There is also an option to cast your smartphone. That is if you are planning something on the phone, the speaker will automatically pick its audio output.  
Google Nest Audio review: How Smart? 
The Google Assistant is a very capable voice assistant which answers most of your questions – even the silly ones. It can tell you jokes, poems, give information about different topics and more. It can set your alarms, make your schedule and can be used to control other smart home appliances. While these are basic features that most smart speakers offer, it's the efficiency that makes the Nest Audio different.  
The speaker comes with three microphones that happen to identify most voice commands, in a normal household environment, with the fan running, noises coming from the living room etc. I even had a match or movie playing in the background at times but the speaker didn't have any issues with hearing.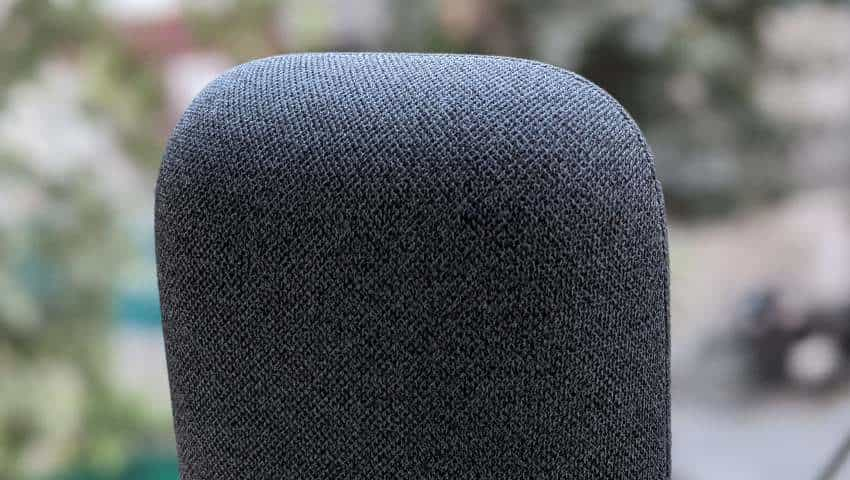 However, this is only applicable to volume levels around 70 per cent. As soon as you go above that, the speaker struggles to read the voice commands. So, either you have to shout at the top of your voice or come really close to the mic.  
One thing I loved on the Nest audio though was its response time. The speaker almost immediately picks your voice command and the dot indicators light up. The answers are also fairly quick.  
Another feature you may love if there are more than one smart speakers in your house is the stream transfer. Let's say if you are playing music on Nest Audio and have another smart speaker in other room, you simply need to say - "Ok, Google. Play Music on Manas' Living Room Speaker" (of course, use your name). The music will automatically start playing on the other device. I tried to switch playback between Nest Audio and Mi Smart Speaker and it was very effective.  
Google Nest Audio review: Audio Performance  
It's the audio department where the Nest Audio gets major upgrades. Google claims that it is 75 percent louder and has 50 percent stronger bass than the original Google Home. This smart speaker uses a 19mm tweeter for consistent high-frequency coverage and better vocals, and a 75mm mid-woofer that brings the bass. Google has also used custom-designed tweeter and claims to have optimized the fabric in a way that music comes through without distortion.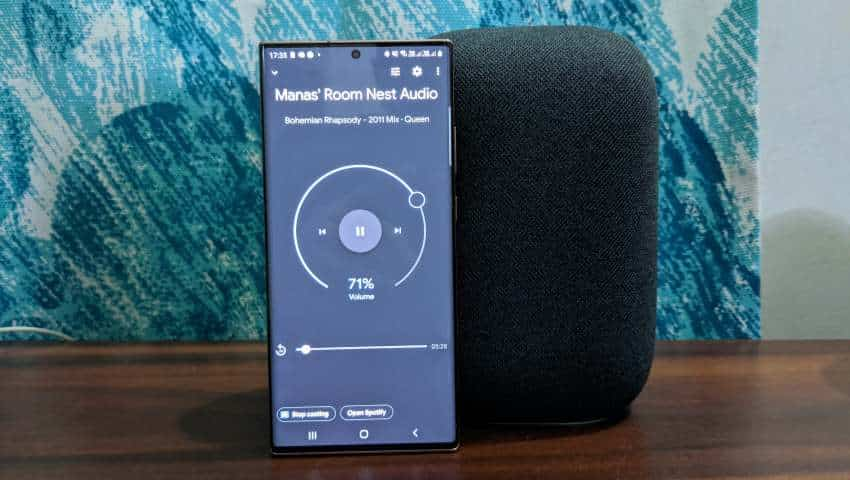 Beyond numbers and claims, the Google Nest Audio gets genuinely loud. Now, when I say this, you have to understand it is loud for a smart speaker. You still can't compare it with speakers from Sony or Bose or any other audio brand. The audio quality has certainly improved since the previous generation, vocals are clearer and you can feel a better separation. 
The highs in 'Chaudhary' by Mame Khan felt so pacifying while there is a very impressive level of separation between the instruments and vocals – one that you usually don't get in smart speakers. The warm and rich lyrics of 'Zindagi' By Pritam and Arijit Singh further validated the audio performance and range of the Nest Audio. Having spent 10 days with it, I also felt that the Nest Audio is more suited for these soothing tracks than the bass-heavy or party numbers.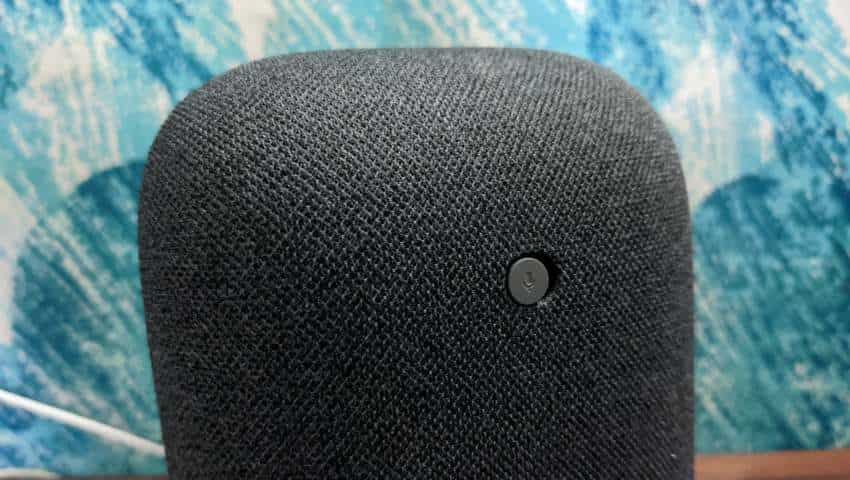 While these songs are loud and clear too. That punch is missing. I could feel that with 'Dance Monkey' by Tones and I and 'Dynamite' by BTS. Even some old 90s classics like 'Still D.R.E.' by Dr Dre and Snoop Dogg didn't have the same impact as they do on other devices I have tested.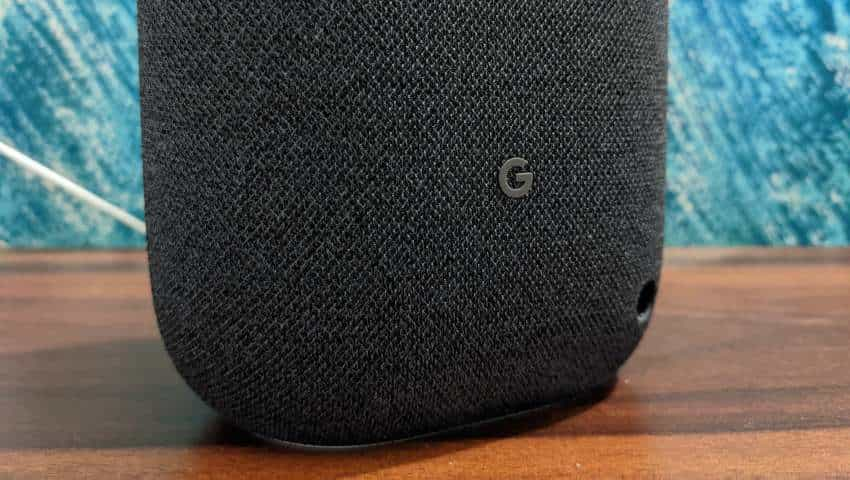 There is an option to manually change the EQ settings from the Google Home App which gives you slightly more control over the audio output. But, it's like saying you can edit photos after clicking them. Of course, I can! But, why would I want to! 
I also listened to some podcasts – Mission ISRO with Harsha Bhogle and Our Last Week – to be specific. That audio output was really good here as well.  
Google Nest Audio review: Final Verdict  
I have also advised people to set their own alarm or switch on the lights and spend on a speaker which is powerful, even though dumb. Now, the norm is slowly changing. Few weeks back I reviewed the Mi Smart Speaker where you could see more emphasis has been given to audio quality. That was a speaker first, smart later. The Google Nest Audio takes the game to the next level.  
The Google Nest Audio is what Vishwanathan Anand would be if he could sing like late SP Balasubramanian. Remember, I said SP Balasubramanian not Mika Singh or Badshah. To sum it up, there is no doubt that the Nest Audio is smarter than previous Google smart speakers. It understands commands better, responds almost immediately and has answers to almost everything. It sounds really good when it comes to sundowners or lazy weekend trends. However, don't expect this smart speaker to be the mood setter at your house parties. 
And, if you can get it at Rs 6,999, the Google Nest Audio seems like a really good deal.
Get Latest Business News, Stock Market Updates and Videos; Check your tax outgo through Income Tax Calculator and save money through our Personal Finance coverage. Check Business Breaking News Live on Zee Business Twitter and Facebook. Subscribe on YouTube.