Google Docs, Sheets and Slides get Dark Theme support for Android
Google has rolled out Dark Theme for several of its applications. The highly talked about feature has been rolled out for Goggle's office apps – Google Docs, Sheets and Files. For now, the update has only been rolled out for the Android version of these apps but can eventually make its way to the iOS version too.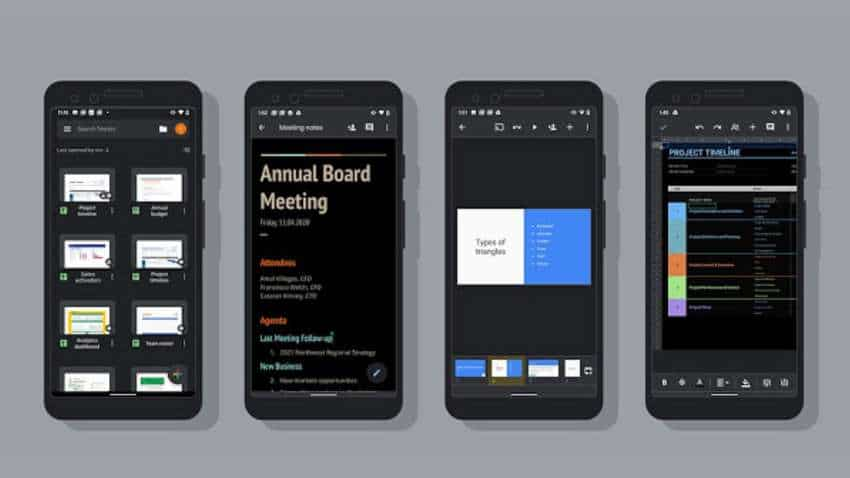 The dark theme applies to the document browser front page and the actual editing view. Source - Google.