From AI to Machine Learning, 4 ways in which technology is upscaling wealth management space
Wealth Tech (Technology) companies have rapidly spawned in recent years. Cutting-edge technologies are making their way into almost all industries from manufacturing to logistics to financial services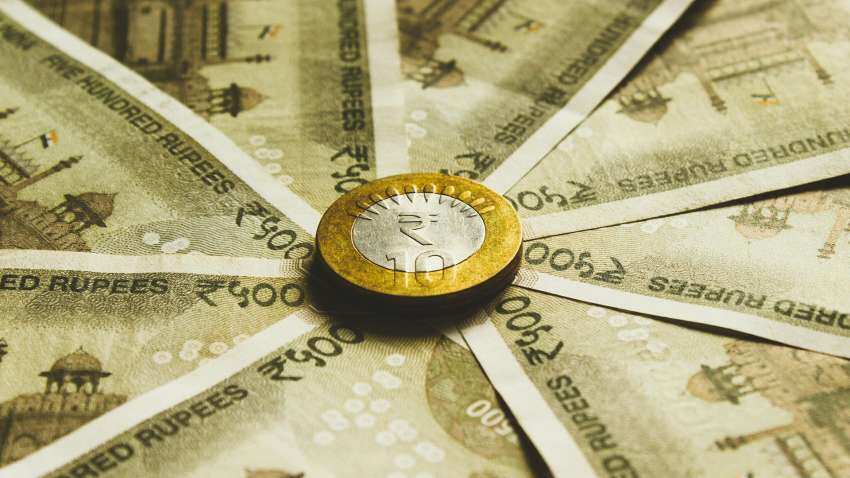 Ankur Maheshwari CEO-Wealth, Equirus decodes the impact of new technology advancements in the wealth management industry. Source: Pixabay
Wealth Tech (Technology) companies have rapidly spawned in recent years. Cutting-edge technologies are making their way into almost all industries from manufacturing to logistics to financial services.
Within financial services, technologies such as data analytics, Artificial Intelligence, Machine Learning among others are leading the way in changing business processes with faster turnaround time and superior customer experience.
See Zee Business Live TV Streaming Below:
As technology evolves, business models must be changed to remain relevant. The wealth management sector is also not insulated from this phenomenon!
Ankur Maheshwari CEO-Wealth, Equirus decodes the impact of new technology advancements in the wealth management industry:
Wealth tech upscaling the wealth management space
Wealth tech aids companies in delivering a more convenient, hassle-free and engaging experience to clients at a relatively low cost.
The adoption of new-age technologies such as big data analytics, Artificial Intelligence (AI), and Machine Learning (ML) are helping wealth management companies stay ahead of the curve in the new age of investing.
While the adoption of advanced technologies has been underway for quite some time, the pandemic has rapidly increased the pace of the adoption of technology.
New age investors and the young population are using technology in a big way. This is evident from the fact that the total digital transactions in India have grown from 14.59 billion in FY'18 to 43.71 billion in FY'21 as reported by the RBI.
According to a report released by ACI Worldwide Globally, more than 70.3 billion real-time transactions were processed in the year 2020, with India at the top spot with more than 25 billion real-time payment transactions.
This indicates the rising use of technology globally and in India within the financial services industry.
There are various areas where technology has had a significant impact on client experience and offerings of wealth management companies.
Client Meetings and Interactions
In the old days, wealth managers would physically meet the investors to discuss their wealth management requirements. However, recently we see that a lot of investors are demanding more digital touchpoints which offer more convenience.
Video calling and shared desktop features have been rapidly adopted by both investors and wealth managers to provide a seamless experience.
24*7 digital touchpoints available
Technology has also enabled companies to provide cost-effective digital touchpoint solutions to clients that enable easier and faster access to portfolio updates, various reports such as capital gains reports, and holding statements and enable ease of doing transactions.
Features such as Chatbots and WhatsApp-enabled touchpoints are helping in delivering a high-end client experience in a quick turnaround time.
Portfolio analytics and reporting
Data analytics has not only augmented the way wealth managers analyse investors' portfolios but have also reduced time spent by wealth managers on spreadsheets.
Wealth Tech also offers deeper insights into the portfolios which assist wealth managers in providing a more comprehensive and customized offering to investors which match their expectations and risk appetite.
Artificial Intelligence and Machine Learning technologies combined with big data analytics are disrupting wealth management space in a big way. Robo-advisory and quant-based product offerings are making strong headway into this space.
Ease of process and documentation
In the earlier days, documentation and KYC process used to be a bottleneck with processing time going into several days as well in some cases. Storage of documents is also challenging as this requires safe storage space and documents are prone to damage and/or being misplaced.
With the advancement in technologies, we are now moving towards a fully digital and/or 'phy-gital' mode of operations. While investing in some products like mutual funds the process is completely digital for other products like PMS, AIF, structures, etc. the processes are moving towards phy-gital mode.
The use of Aadhar based digital signature and video KYC have made it possible to reduce the overall processing time significantly!
Summing up:
A shift towards holistic offerings rather than product-based offering
The increasing young population is coming into the workforce and thereby creating a shift in focus towards new-age investors.
These new-age investors are not only tech-savvy and early adopters of technology but are also demanding more in terms of offerings.
With easy access to information and growing awareness, investors are looking for holistic offerings rather than merely product-based offerings which encompass all their wealth management needs.
Incumbents in the wealth management space should, if they haven't already, incorporate technology as an integral part of their client offering to stay relevant.
For incumbents, it may prove to be cheaper and faster to get into the tie-ups, partnerships, or acquire new age technology companies to quickly come up the curve rather than building in-house technology solutions.
As the adage goes, the only constant in life is change; technology is a change for the wealth management domain that needs to be embraced!
(Disclaimer: The views/suggestions/advice expressed here in this article are solely by investment experts. Zee Business suggests its readers to consult with their investment advisers before making any financial decision.)
Updated: Sun, Dec 19, 2021
12:36 pm
New Delhi, ZeeBiz WebDesk