Ahead of iPhone 15 launch at mega Apple event 2023, here's a summary of grand iPhone launches in the past years
Since the first first-generation iPhone was announced by then-Apple CEO Steve Jobs in January 2007, the tech giant has been releasing new models of iPhones in regular intervals. A look into the iPhone history gives a glimpse into the changes and features brought to iPhones by Apple over the years.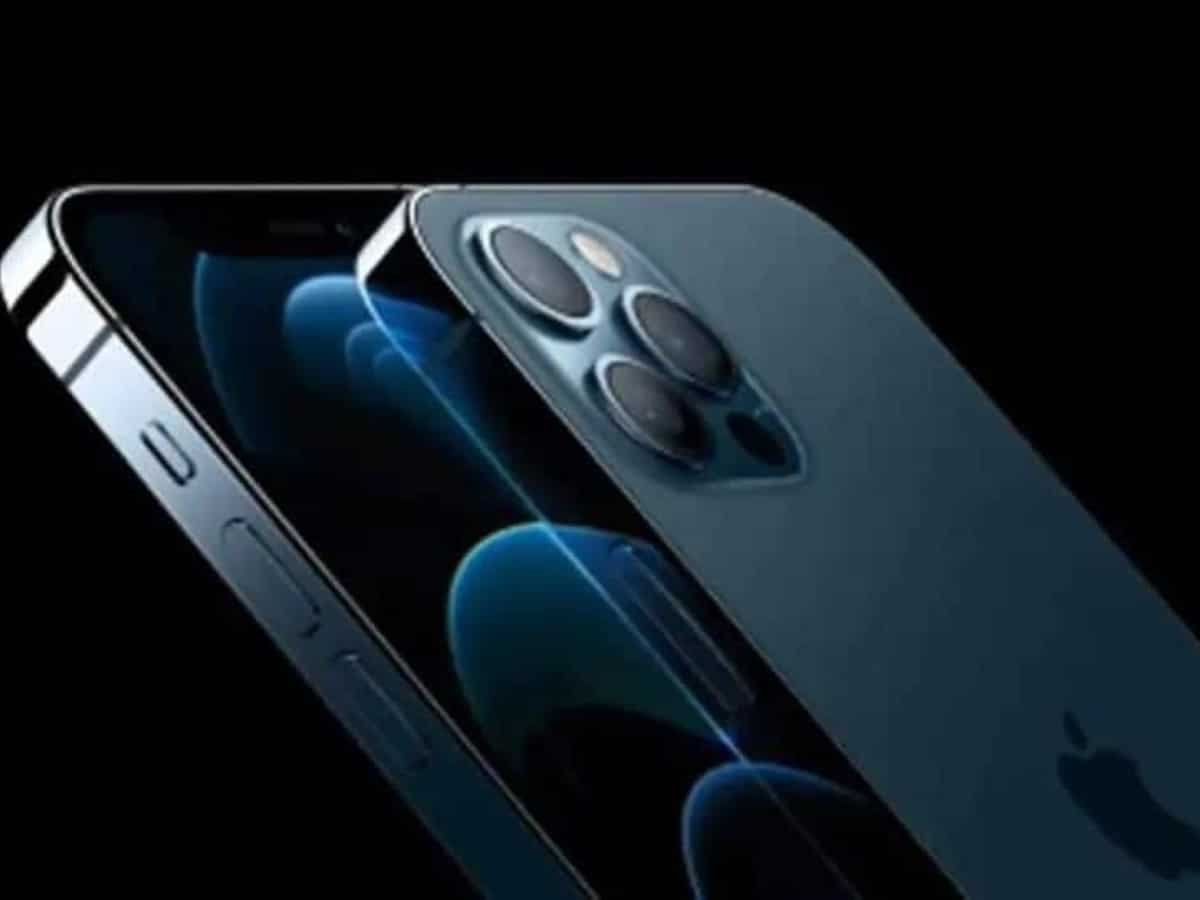 Apart from iPhone 15 series, Apple is expected to launch Apple Watch and iOS update at the event scheduled on September 12.
Apple is all set to launch its much-awaited new iPhone 15 series at its 'Wonderlust' event on Tuesday, September 12. Besides the iPhone 15 series, the event will also witness some major other launches including the latest version of Apple Watch. Interestingly, the company is expected to bring a range of updates and features with the iPhone 15 lineup, which will include the iPhone 15, iPhone 15 Plus, iPhone 15 Pro and iPhone 15 Pro Max.
The Wonderlust event which is held once every year is usually known for some major hardware launches and has witnessed a series of new product releases by the company in the last few years.
Apple has come a long way since the first iPhone was launched in January 2007. It has been clearly more than a decade and the evolution of iPhones over the years is worth recalling.
Ahead of the iPhone 15 series launch today, let's take a look at the iPhone history.
iPhone History: Major iPhone launches from 2007 to 2023
iPhone (2007)
The first iPhone was launched in 2007 with a device that came with a 3.5-inch screen with 480 x 320 resolution for 163ppi and a 412MHz ARM processor. While it did not support any third-party apps, the original model was said to be way ahead of its time.
iPhone 3G (2008)
Quite identical to the original one, this came with a slimmer metallic outer ending and had an addition of 3G connectivity.
iPhone 3GS (2009)
With a similar design, this model had a faster 600MHz ARM A8 CPU, and also a fingerprint-resistant screen coating. Also, the storage was doubled with 32GB and 256MB of RAM.
iPhone 4 (2010)
This is when the company really made a jump by providing a 3.5 inch 960x480 resolution screen along with the introduction of a retina display. Among other upgrades, the phone had a 5MP camera with LED flash and FaceTime calls with the use of the front camera.
iPhone 4S (2011)
While it was quite similar to the iPhone 4, it had another upgrade of more speed and also the historic introduction of Siri as the personal assistant. In comparison to the previous launches, the iPhone 4s was considered to be more successful in the market.
iPhone 5 (2012)
This phone had some revolutionary changes like a bigger 4-inch display, LTE connectivity, a FaceTime HD front camera, and a new Lightning connector replacing the older 30-pin charging port.
iPhone 5s & 5c (2013)
With these models, Apple introduced Touch ID, a fingerprint sensor into the Home button. Other features were also upgraded including an improved 8MP primary camera and True Tone flash, along with new camera modes such as Burst and Slo-Mo.
iPhone 6 & 6 Plus (2014)
The iPhone from this model came in 4.7-inch and 5.5-inch screen sizes, and with a new design made of unibody aluminium that was thinner than previous iPhones.
iPhone 6s & 6s Plus (2015)
With more additions to the iPhone 6 series, Apple launched the iPhone 6s and 6s Plus in the following year. These models had certain improvements like a new A9 Bionic chipset, 3D Touch, Live Photos, improved front and rear cameras, and the ability to use the 'Hey Siri' command with any connection to the power source.
iPhone SE (2016)
Then considered to be one of the most expensive iPhone models, the iPhone SE featured a compact 4-inch display, an A9 Bionic chipset, a 12MP rear camera and 4K video recording, among other similar features.
iPhone 7 & 7 Plus (2016)
Just six months after launching the iPhone SE, Apple in the same year launched the iPhone 7 series which caught attention for a number of reasons including being the first iPhone with an IP67 water-resistance rating.
iPhone 8 & 8 Plus (2017)
These phones had a new glass and aluminium design, bringing support for wireless charging for the first time on an iPhone. The iPhone 8 series also brought support for AR, letting users experience games and apps in augmented reality.
iPhone X (2017) 
With this phone, Apple marked a major departure by replacing the Touch ID sensor and home button with Face ID. It was also the first iPhone to have a 5.8-inch full-screen design and the wide notch that became a staple of future iPhones.
iPhone XS & XS Max (2018)
With two sizes -5.8-inch and 6.5-inch – iPhones XS Max became the largest iPhone yet. The phones featured an A12 Bionic chipset, improvements to Face ID, and an upgraded IP68 water-resistance rating. These iPhones also introduced the feature of dual SIM. In the same year, Apple also released the iPhone XR which was basically intended to be a cheaper version of the iPhone XS and iPhone XS Max. It also featured the Apple A12 Bionic chipset.
iPhone 11 Series (2019)
This series comprised the launch of iPhone 11, iPhone 11 Pro, and iPhone 11 Pro Max, a standard that is being followed by Apple till now. These phones came in a multitude of colours and also came with all-new wide and ultra-wide dual cameras. iPhone 11 Pro and 11 Pro Max also came with three- camera set up at the back.
iPhone SE 2 (2020)
Years after launching the iPhone SE, Apple launched the iPhone SE 2, a device that was powered by an A13 Bionic chip. However, it had similarities with the iPhone 8. The third in the line, the iPhone SE 3 was launched in 2022, however, didn't have any major changes or upgrades.
iPhone 12 Series (2020)
In the same year, the company launched the iPhone 12 models including the iPhone 12, iPhone 12 mini, iPhone 12 Pro and iPhone 12 Pro Max. These phones were the first to support 5G and were also the first to introduce MagSafe. A few upgrades were made to the cameras and a few more additions were made, including Ceramic Shield for the display.
iPhone 13 Series (2021)
The iPhone 13 series was launched in September 2021 that comprised iPhone 13 mini, iPhone 13 Pro, and iPhone 13 Pro Max. These models looked similar to the 12 series but had some major upgrades like a significant boost to battery life and the introduction of the new Cinematic Mode in video.
iPhone 14 Series (2022)
The latest to be launched at Apple's Far Out event last year, the iPhone 14 series which comprised the iPhone 14, iPhone 14 Plus, iPhone 14 Pro, and iPhone 14 Pro Max brought forward the features of iPhone 13. In new additions, the 14 series had the 'Dynamic Island' , an oval-shaped cutout that replaced the wide notch, an A16 Bionic chip, the new Crash Detection and Emergency SOS via Satellite features.
Updated: Tue, Sep 12, 2023
01:16 pm
ZeeBiz WebDesk