Google Pixel 4a review: Minimalism is so underrated
Google Pixel 4a review: The company aggressively priced the Pixel 4a at Rs 31,999 (available at Rs 29,999 as introductory offer) in India. This puts the Pixel 4a in direct competition with OnePlus Nord, Vivo V20 and Samsung Galaxy M51. Now, that it has finally got things right, should you spend on the Google Pixel 4a? Time to find out.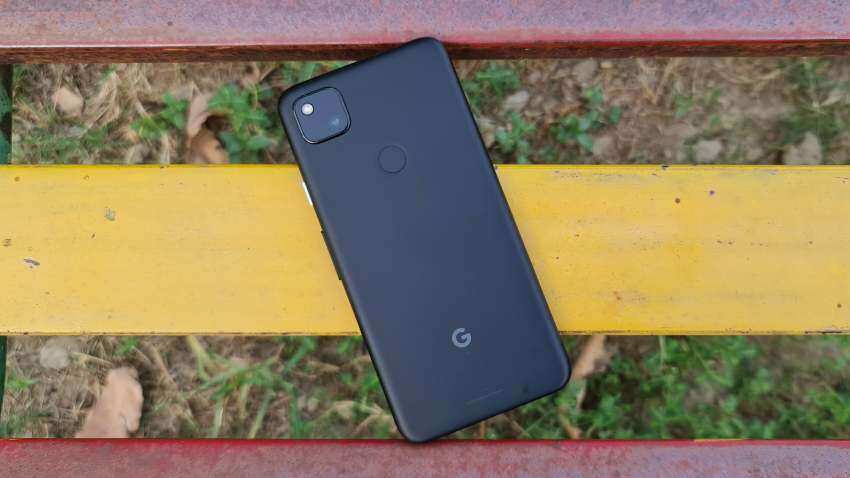 The Google Pixel 4a is a thriller that manages to unnerve even though you already know the ending.
Updated: Wed, Oct 21, 2020
12:07 pm
New Delhi, ZeeBiz WebDesk
Google Pixel 4a review: Talk to any reviewer and they will tell you the most difficult part is to get the headline right. To sum up 2000 words of well assessed thoughts into five or six words, is a lot difficult than it seems. There have been times when I spent hours staring at the laptop screen, just to get those five valuable words. This is exactly what makes the Google Pixel 4a so special. Just after half an hour of usage, I knew what is going to be my headline. The next few days were only about putting a stamp on it. 
Leading up to Pixel 4a's arrival in India, I was very critical of Google's hardware strategy for the country. First, the tech giant failed to launch the Pixel 4 and Pixel 5 smartphones in the country and then, the Pixel 4a was launched two months after its global launch. It made me wonder if Google is actually uninterested in world's second largest smartphone market!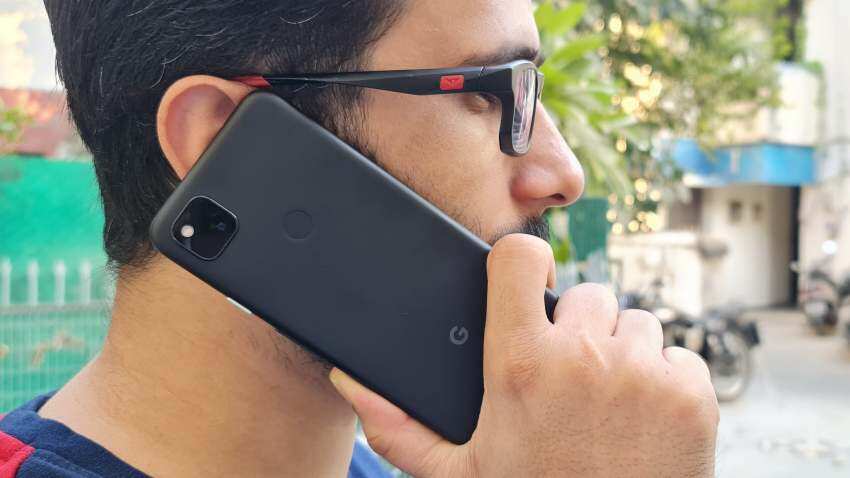 But, all those doubts were cleared when the company aggressively priced the Pixel 4a at Rs 31,999 (available at Rs 29,999 as introductory offer) in India. This puts the Pixel 4a in direct competition with OnePlus Nord, Vivo V20 and Samsung Galaxy M51. If you look at the larger picture though, the price also looks so impressive because Google has previously ended up over-pricing its phones in India. Now, that it has finally got things right, should you spend on the Google Pixel 4a? Time to find out.  
Google Pixel 4a review: Design and Build 
The Google Pixel 4a is a thriller that manages to unnerve even though you already know the ending. I mean come on, the smartphone was launched two months back and every detail about it was available in the public domain yet, it still managed to surprise me about how tiny it is. It seems like ages the last time I held a smartphone this compact in my hand. The iPhone SE cries in a corner.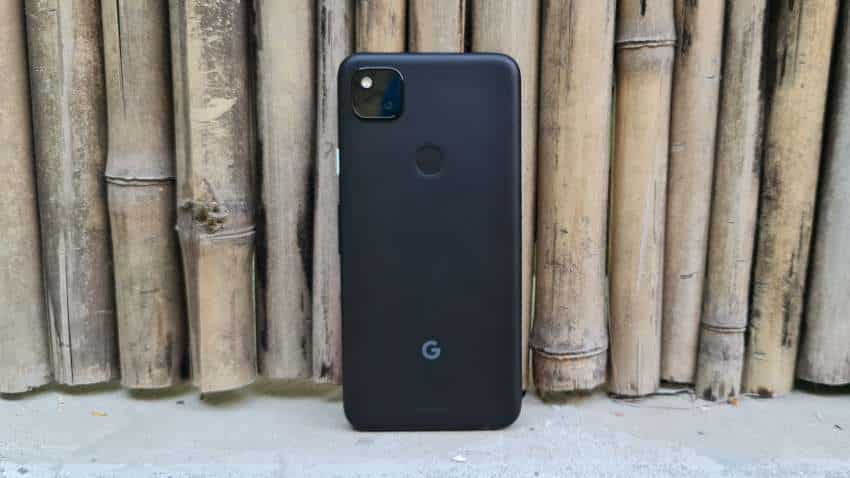 Using this smartphone even for few hours, made me realize that minimalism is so underrated when it comes to technology. The Google Pixel 4a has nothing fancy about it yet, manages to catch eyes. It comes with a plastic body and matte textured finish – similar to what we saw on the recently launched Samsung Galaxy S20 FE. This keeps the back of the phone clean and ensures that it isn't too slippery.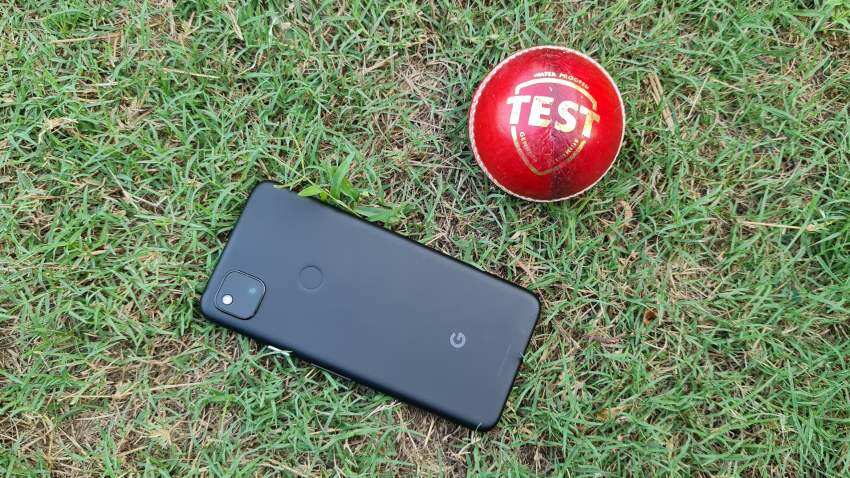 The smartphone would have killed the competition if Google had opted for more colour options, probably deriving some inspiration from the S20 FE. Instead, it has launched the phone in a single black colour with a shade of light green on the power button. The other thing you quickly notice is the fingerprint scanner at the back which could be part of Google's cost cutting practice. The FaceUnlock feature is also missing from here. 
Below the power button, you get the volume controls. The Type-C USB charging port is at the bottom and the SIM card tray is on the left. For those like to live in nostalgia, there is also a 3.5mm headphone hack on the top.  
Moving to the front, you get a 5.81-inch OLED panel with a Full HD+ resolution. It supports HDR, has a 443ppi pixel density and a 19.5:8 aspect ratio. Google deserves a pat on the back for reducing the bezel size and placing the hole-punch selfie shooter on the extreme top left. However, the latter is slightly bigger than what you would want it to be. Even though I have called the Pixel 4a a compact smartphone, you will be surprised to know that it is taller than the iPhone SE, which features thick bezels on each side.  
A major thing you may want to consider before buying the Pixel 4a is that it doesn't come with high refresh rate like the OnePlus Nord or few other smartphones in the mid-range category. While this shouldn't matter much to a normal user, if gaming is your preference, then this is something you should look at.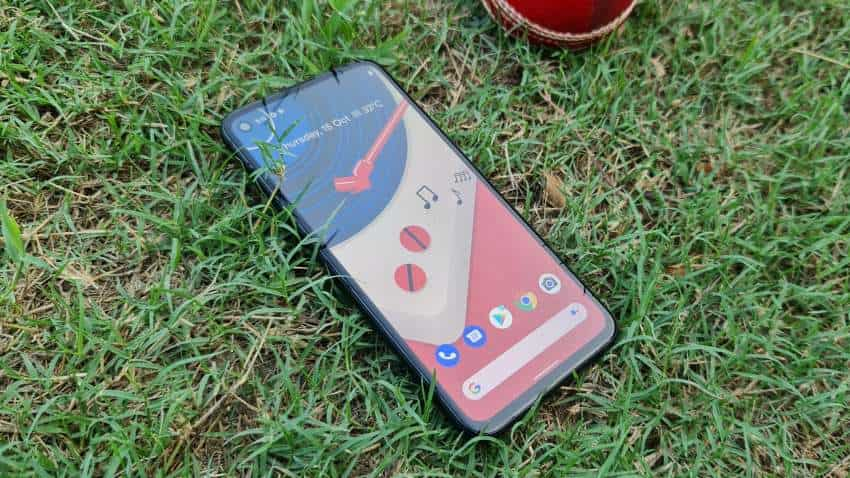 Otherwise, the display is top-class and vibrant. Even the wallpaper looked so much better and sharp on the Pixel 4a. The screen is sharp and protected by Corning Gorilla Glass 3 at the front. OnePlus Nord, on the other hand, comes with a Corning Gorilla Glass 5. Google says there is also an oleophobic coating on the glass to protect it from fingerprint smudges. Its efficiency can only be known after longer usage.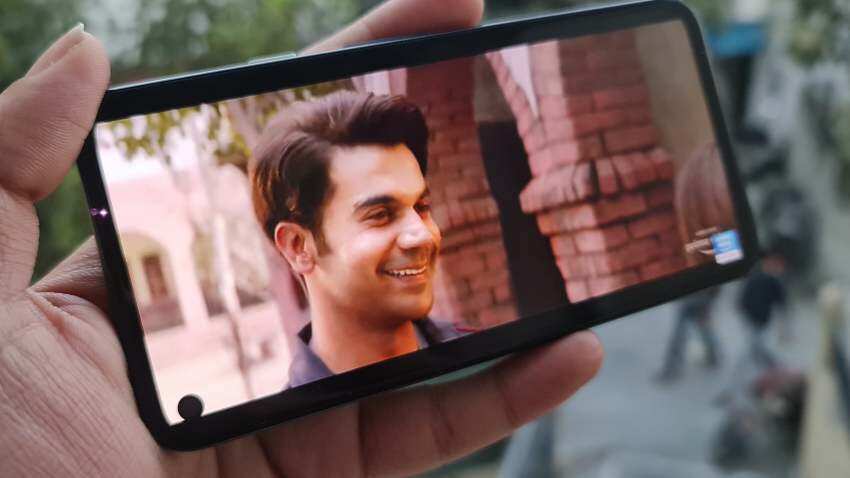 There are smartphones like Samsung's Galaxy Note 20 line up or even the upcoming Apple iPhones that draw attention because of their magnificent bodies. The Google Pixel 4a plays in exactly the opposite territory and tries to fly under the radar without creating a fuss.  
Google Pixel 4a review: Performance  
In the past, Google smartphones have used mediocre chipsets, at least in India. The strange year that 2020 has been, the tech giant has also tried to address this by using Qualcomm's Snapdragon 730G processor. The chipset has been used on several mid-range smartphones in the market and is known to deliver a good gaming performance. It is assisted by 6GB of RAM and 128GB of internal storage. The Pixel 4a will cost Rs 31,999, but Google is offering the phone at an introductory price of Rs 29,999 during Flipkart's sale.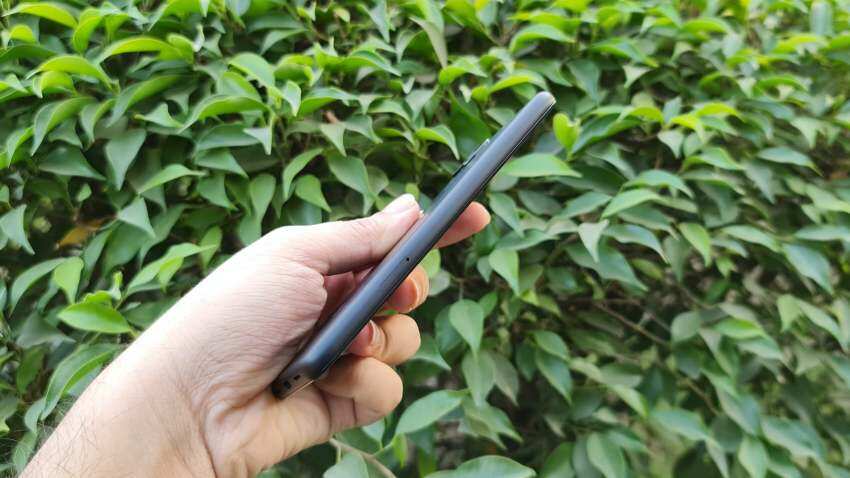 The performance you eventually get from the smartphone depends entirely on what you are looking to extract from it. Let's be honest, the Pixel 4a is not designed to run heavy-gaming titles like a OnePlus 8T or Asus ROG Phone III. Google has not even positioned it as a media consuming smartphone. In either case, it would have gone for a bigger display and a high-end processor.  
What the Pixel 4a guarantees though is reliability. The smartphone is perfect for those seeking something in every department, but primarily looking at the smartphone as a phone which can do other smart tasks. It loads apps quickly, allows you to do multitasking and even do basic gaming.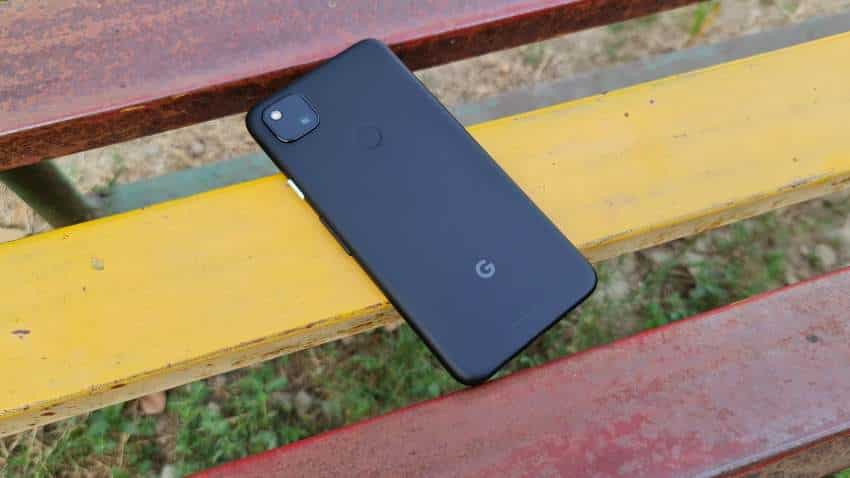 As you start pushing the phone, demanding more from it – be it running too heavy games or loading too many apps, it starts to struggle even after pushing as hard as it can. Both Vivo V20 and OnePlus Nord run on powerful Snapdragon 765G and Snapdragon 732G chipsets.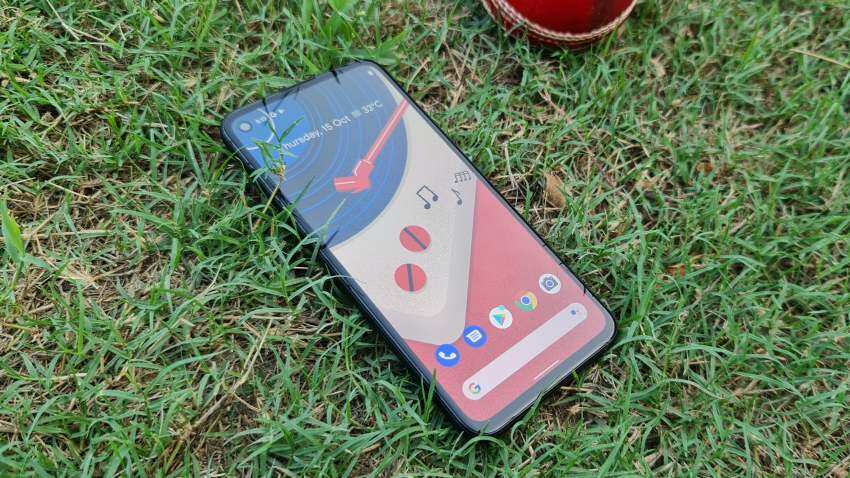 My review unit was running on Android 10 with a huge 1.58GB Android 11 waiting to be downloaded. Of course, I updated the phone. This is also the best part of Pixel 4a. The stock Android gives a neat and clean UI with no customizations or unnecessary pre-loaded apps. It offers an Android experience how it was designed to be offered.  
Google Pixel 4a review: Camera 
Coming to the part, which most of you might have been waiting for – Camera. And, I don't use a 's' at the end because there is no need to. The Pixel 4a comes with one camera on either side – just like the good old days. The Google Pixel 4a is also a fine example of how you don't need too many weapons to win a battle. You just need understand how to use the one you have. This is what Google has done brilliantly with the Pixel 4a.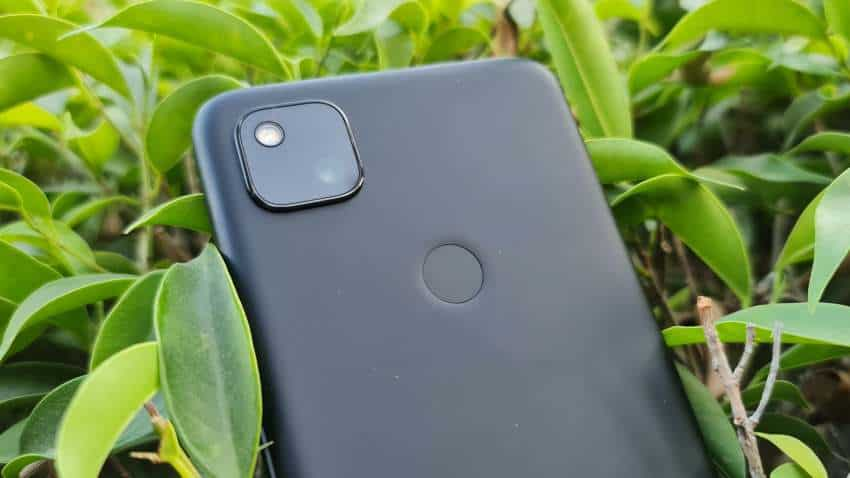 The smartphone features a single 12.2-megapixel camera at the back with the f/1.7 aperture, dual pixel phase detection autofocus (PDAF) and optical image stabilization (OIS). The question that might cross your mind at this point is that both OnePlus Nord and Vivo V20 have three rear cameras – So how can the Pixel 4a even compete with them? 
The smartphone maker has depended heavily on its image processing abilities or let's just say the software. And, it does an excellent job of it. The images clicked on the Pixel 4a are truly stunning, especially in the daylight. The dynamic range is great, colours look accurate and the camera manages to capture good details.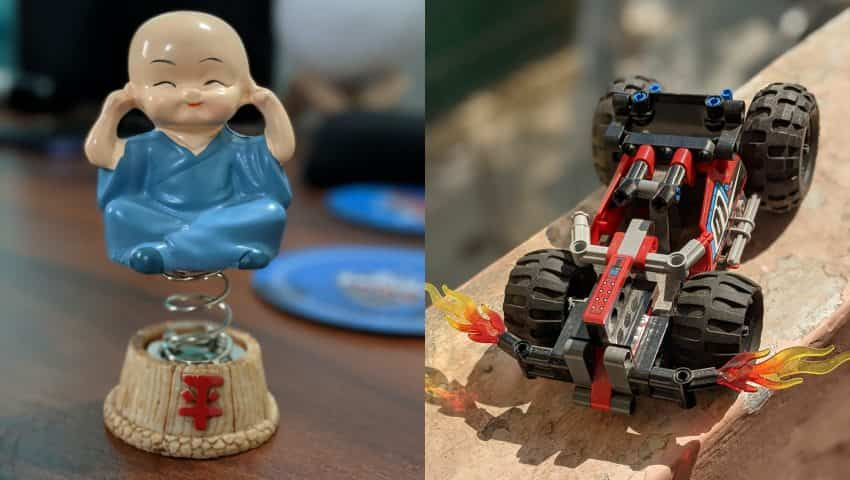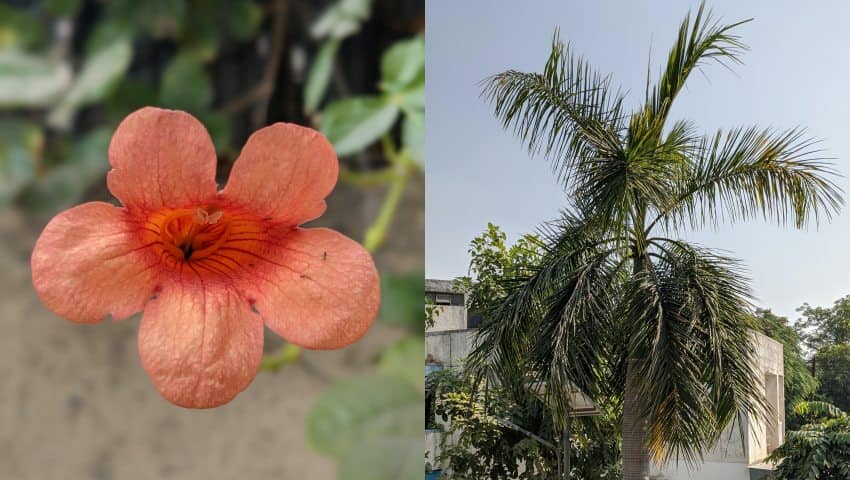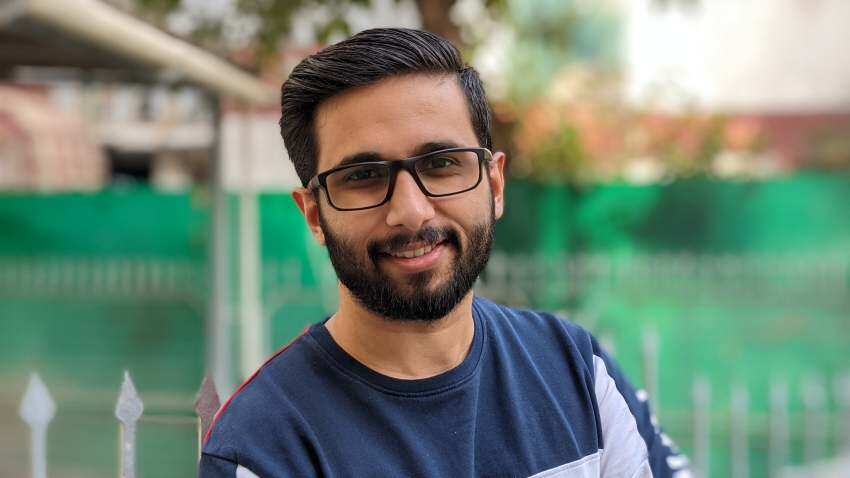 There is also an 8-megapixel camera on the front for selfies, with an f/2.0 aperture and a pixel size of 1.12-micron. The rear camera can record 1080p video at 60fps or 4K video at 30fps. The front camera is limited to 1080p video recording at 30fps. Additionally, both the front and rear cameras support Night Sight. However, there is no option to click ultra-wide-angle shots.  
One thing I was really hyped about was Google Pixel 4a's lowlight image capturing capabilities. The Pixel 4a supports Astrophotography - first introduced on the Pixel 4 and 4 XL – both of which had failed to make it to India.  The mode is tipped to be a longer-term Night Sight mode which clicks better landscapes at night. However, you need to tweak few camera settings to activate this mode and even then, the phone itself detects when to activate it – apparently when the phone is stable.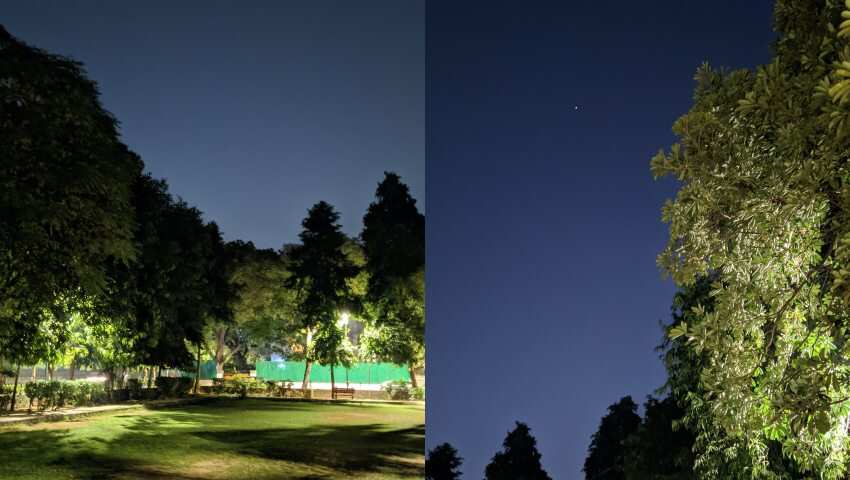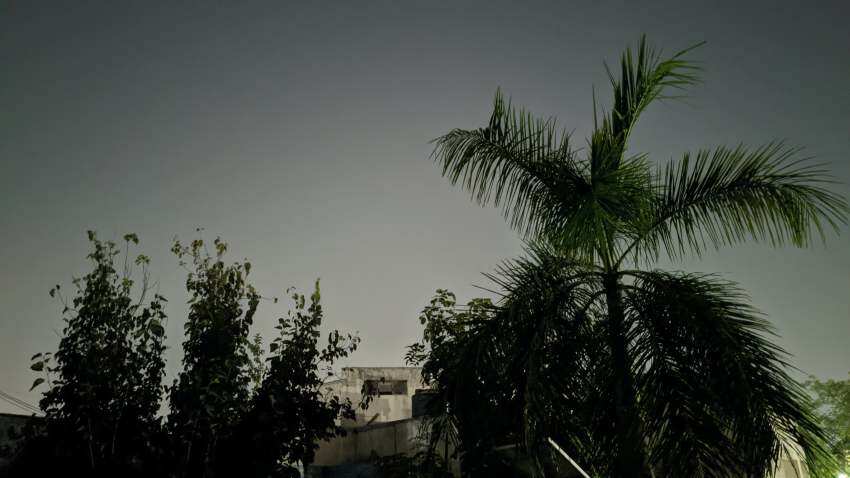 I also had my doubts that with most Android smartphone makers offering dedicated Night Mode in their camera app and improving lowlight photography, would this be enough from Google to lure customers. The Pixel 4a almost lives up to the hype. Despite others doing everything, the Pixel 4a is miles ahead when it comes to night shots. The software keeps the images clean and brings out more details than other smartphones. 
My only regret? The Delhi skies don't have many stars to capture.  
Google Pixel 4a review: Battery  
The only thing that stopped me from using the Pixel 4a for the first week was its smaller battery. The smartphone comes with a 3,140 mAh battery which supports Google's propriety fast charging. This seems tiny in front of big power bank size batteries we are getting on other smartphones. It also explains the compact form factor of the smartphone.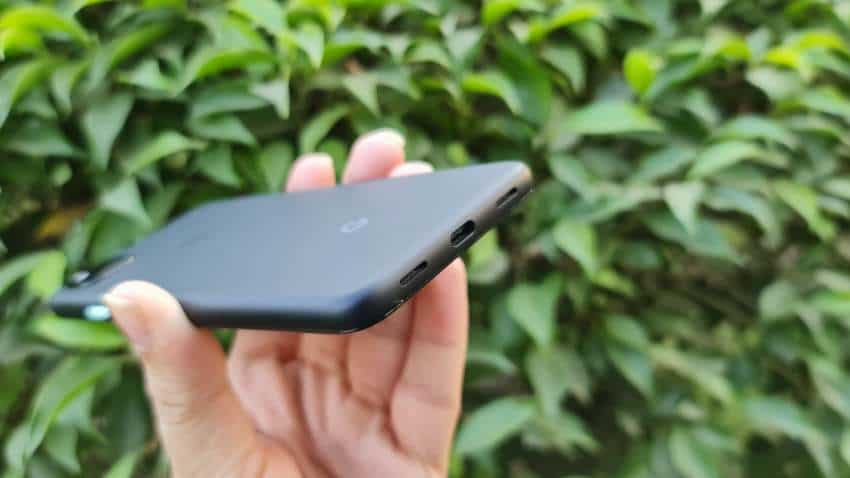 When I fully started using the smartphone, I managed to get around 18 to 20 hours of battery life from it with moderate usage. This should be enough to take you through a day of work. The smartphone also ships with an 18W charger in the box.  
Google Pixel 4a review: Final Verdict  
You make all the 2020 smartphones stand in a line - the Google Pixel 4a and the Apple iPhone SE will be the odd ones out – simply because how uncomplicated they keep things. There are no tank-like bodies, shining back panels, protruding camera modules or batteries that claim to power the entire town. The Google Pixel 4a truly focuses on everything that you need and ditches anything that you can do without.  
The timing of its launch is also strange, in the positive way though. The smartphone launched when technology has taken over all of us in the post COVID-19 world, forcing you to ask the question – How much tech is enough?  
With the Google Pixel 4a, you get a clean operating system, a decent performance, a very compact form factor, excellent cameras and great value for money. The smartphone weighs 143 grams and in less than two weeks made me realize that minimalism is so underrated. I will suggest the Pixel 4a over OnePlus Nord and Vivo V20 any day. But, at the end of the day it always comes down to what you are seeking.  
Get Latest Business News, Stock Market Updates and Videos; Check your tax outgo through Income Tax Calculator and save money through our Personal Finance coverage. Check Business Breaking News Live on Zee Business Twitter and Facebook. Subscribe on YouTube.