Work From Home! Authenticook helps housewives earn Rs 16,000-to-Rs 20,000 a month
If someone has shifted from their home to another place, they can still enjoy their homemade delicious food as the network is vast.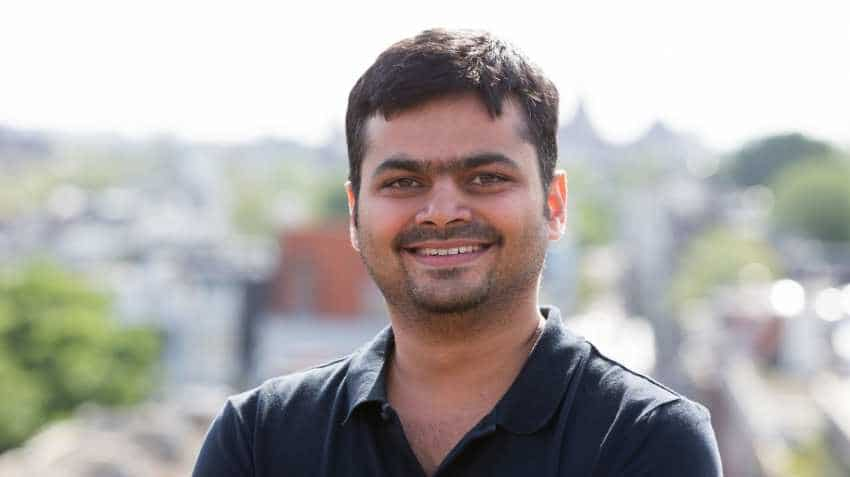 Startups have gained momentum in almost every field, right from availing loans to ordering food online or even a hailing a cabs. Photo: Authenticook PR
Updated: Mon, Jul 15, 2019
02:27 pm
Mumbai, ZeeBiz WebDesk
Startups have gained momentum in almost every field, right from availing loans to ordering food online or even a hailing a cabs. Startups are also creating greater opportunities for employment across India. Just like Authenticook! This startup has forayed into the work from home business, but is meant for cooks, especially housewives. Housewives can register themselves on Authenticook website and then can cook meals for tourists or even citizens who are looking for homemade food. By doing so, housewives generate income for themselves. Interestingly, a housewife can generate income not only for herself but also for her family. One of the major boosts this business gives is that, if a citizen has shifted from local home to another place they can still enjoy their homemade delicious food as the network is vast. 
Talking in an exclusive interview with Zee Business Online, Ameya Deshpande Co founder  Authenticook stated that local home dining experiences sector is poised for tremendous growth in India ahead. Not only that, it will be a major boost to the tourism sector as well. 
Here's an excerpt from the interview! 
1. In the midst of food delivery soaring to new heights and changing normal ways of dining, how does Authenticook makes a difference?
What differentiates us is our focus on unique, healthy and home-made food which we are making available by opening up home-kitchens of India. This is a significant variation from the commercially prepared standardised cuisines which are currently available dime a dozen. At Authenticook, we want people to experience India's food diversity through its regional cuisines which are only prepared and available at the homes of people. In addition, we want to bring about a significant positive social impact by empowering women homemakers by providing them an avenue to take their first steps to set up their micro-entrepreneurial ventures through food. We believe that through Authenticook we can create multiple avenues for locals to generate income and at the same time promote India as a global culinary hub, something we have still not done despite having the most diverse culinary heritage in the world.
2. Can you explain, how using Authenticook helps both housewives, tourists and other citizens?
Home-chefs (homemakers): Authenticook is not only an avenue for homemakers to generate an alternate source of income but also a means of expanding their social horizons. We consider our home-chefs as ambassadors of their regional cuisines. By hosting meals with Authenticook, our home-chefs interact with foodies and share their food stories. Additionally, Authenticook has also collaborated with food brands in the past for various partnerships from events to recipe video series, wherein our home-chefs have been a part of these partnerships and have thereby had a larger platform to showcase their cooking skills.
Tourists: India is visited by most people for its rich cultural heritage and diversity. And the best way to experience this diversity is by interacting with a local family over a delicious home cooked meal. Authenticook is a safe and secure platform for travelers to discover local and immersive food experiences across India (we are present in 35 cities of India). This is especially important given the fact that 9 out of every 10 travelers have participated in some form of local food experience, but when it comes to India discovery of these experiences is the challenge. As per the feedback received from travelers, an Authenticook experience has been rated as a highlight of their India tour. Authenticook experiences not only helps Tourist understand India better, it also helps create the right perception about India in the minds of travelers.
Indians living in large urban cities: Large urban cities are a melting pot of cultures, with people from across the country and the world coming and living together. Authenticook enables people to experience home-made, healthy authentic cuisines from across India. Through Authenticook, we hope to enable people to accept and respect the diversity that exists amongst us all.
3. How is Authenticook targeting customers and housewives. What are the medium used.?
Given the personalised nature of our business model, word of mouth works well for us. Additionally, we are very active on social media platforms like Facebook and Instagram. Also, we have been covered by numerous national and local press regularly.
4. How has Authenticook helped housewives generating income. A few figures to what are minimum and maximum earning levels.?
Our home-chefs earns money every time they host a guest for an Authenticook experience. These prices, on an average range from Rs. 500 per person to Rs. 1,500 per person. If a home-chef hosts 4 guests per meal and does a meal once a week, they stand to earn around Rs. 16,000-20,000 per month (assuming their prices of Rs. 1,000 per person). At the higher end, we have had home-chefs around Rs. 3 lakhs a year, hosting meals with Authenticook.
5. How does Authenticook benefit from letting housewives make money.?
Our revenue model is based on charging a service fee from the guest for every seat booked. This service fee is a certain % (in the range of 15-20%) of the amount that the guest pays over an above what is paid to the home-chef i.e. we do not charge the home-chefs but the guests. Obviously, we also provide quite a few benefits for regular customers (loyalty program) as well as customers who refer people onto our platform (referral program). Both of these programs are run though our website itself.
6. Are there any tax implications, even if housewives are working from home.?
All the payments made to the home-chefs are made through banking channels and hence the earnings of our home-chefs from hosting Authenticook meals are subject to income tax basis the relevant income tax slabs that they come under.
7. How do you see this sector in next 2-3 years.?
The local home dining experiences sector is poised for tremendous growth given the growth in tourism in India as well as the increase in inquisitiveness of the people to go back to our roots and rediscover our own regional food diversity. However, this sector needs participation from multiple players; from aggregators like Authenticook to Government bodies like tourism boards to Tour operator associations. Furthermore, we believe global players in this space will also enter India given the tremendous potential that this sector provides. And this creation of competition will only benefit the development and growth of the local home dining experiences sector.
8. What is Authenticook planning in next phase?
At Authenticook, we are looking at using food experiences as a force for good. We will continue working towards achieving of goals of:
1. Showcasing our food diversity and introducing India as a global culinary hub; to
2. Empowering women and helping them take their first steps towards their entrepreneurial ventures; to
3. Enabling people to accept and respect the diversity that exists amongst us
And to achieve these goals our next phase will involve setting up partnerships with like-minded ventures and government bodies. We will also take the business model to more cities across India and finally expand into international markets.
9. A little about past performance of Authenticook.
Till date we have sold more than 10,000 seats and have more than 650 experiences listed on our platform. We also have a good repeat customer base of around 23%, indicating retention, aided by our wide variety of cuisine options on the platform, which stands at 55 Indian regional cuisines today. In the recent past, we have also started collaborating with restaurants to do pop-ups wherein our home-chefs works with the restaurant kitchens to curate a set meal which is marketed through Authenticook and served at these restaurants.
Additionally, we have been backed by Booking.com as a part of their Booking Booster Program, a program that they run in Amsterdam to support global start-ups in the sustainable travel space.
Get Latest Business News, Stock Market Updates and Videos; Check your tax outgo through Income Tax Calculator and save money through our Personal Finance coverage. Check Business Breaking News Live on Zee Business Twitter and Facebook. Subscribe on YouTube.