Want to become entrepreneur through franchise business model? This is how you may get success and returns too – Opportunities, ideas and investment EXPLAINED!
Would you want to enter the world of entrepreneurship by starting a franchise business?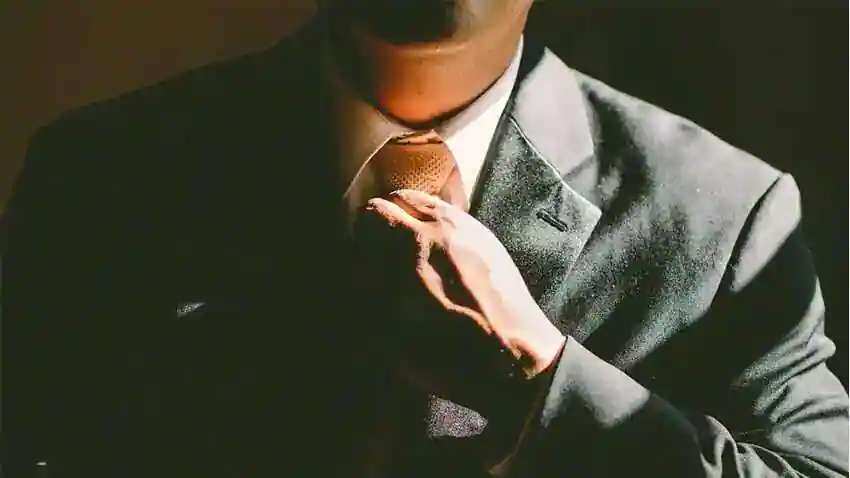 There are definitely advantages to going down this route when starting up a business. Pixabay pic.
Would you want to enter the world of entrepreneurship by starting a franchise business? There are definitely advantages to going down this route when starting up a business. People are now opting for franchising as a successful entrepreneurial model that can be leveraged to gain professional growth. In the 21st century, franchising has attracted a lot of people and the franchising industry in India has witnessed a growth over the last few years and seems to be an effective gateway for new entrepreneurs to learn how to start and operate their own business.
In recent times, entrepreneurship has made huge strides in India. This has encouraged growth within the franchising sector, as franchises provide the most desirable solution for budding entrepreneurs who wish to invest in the security of an established brand, whilst enjoying the freedom offered by franchise models.  Franchise provides the stability of an existing model as it lowers risk of opening a brand new business. You are investing in an established brand with a target market/audience which has already been identified and is popular.  Praveen Chirania, Founder, Muscle and Strength India, shares his knowledge on Why the franchise business model offers great return on investment:-
"With the onset of the pandemic more and more people are flocking franchise websites to pick up franchises from reputed global brands instead of starting up their own stores. In fact, India is already the second-largest franchise market in the world following the US. It also accounts for roughly 2% of the national gross domestic product (GDP). Given thus positive climate, there are many benefits that flow from the franchise model. Here is how it can help you succeed in business and offer unmatched returns:
The strategic identity advantage
A franchisee enjoys the privilege of working with a brand that already has a strategic advantage owing to its popularity. A brand needs to hold an identity that can be easily identified by the audience. In franchising, this identity is already given to a franchisee and is highly recognizable. Owing to the pre-existing identity, you already have a loyal consumer base which in very different locations offers an experience similar to the franchisor. If you start an independent business, you have to build brand identity and recognition from start – everything like the logo, tagline, and color scheme will have to be new.  But when it comes to franchise business, the franchisee can use the identity and recognition of the franchisor from the beginning itself. From business plan to target audience, everything is provided by franchisor.
Ease of marketing 
Many benefits flow from a fitness franchise model. The franchise owner has done the heavy lifting, which allows you to capitalize on the market without putting in years to establish a brand. With an established brand comes customer loyalty and wider reach. Franchises can help provide a blueprint for success. The business as well as branding through ambassadors is already built and has a rich history. All that franchisee has to do is to market a product that is already popular. This means you can spend more energy on focusing on other areas of your business and less on marketing yourself and your business.
Convenience of starting franchise model
In a franchise model, virtually everything is provided for beginning from brand popularity and there is not much work to do as you are starting an already established business. Many entrepreneurs who hesitate to open businesses fearing losses have a very safe and stable avenue in opting for franchise business. With so many companies in the market, competition becomes tougher and reduces chances of sustaining success in the industry. This is precisely where franchising helps as it gives opportunity to generate returns without risk.
Better rate of success and lower risk of business model
Compared to start-ups, franchises have a higher rate of success. This is because the franchisor would already have achieved a large portion of work and success and all that one has to do is enhance the high brand-awareness and recall that have been accomplished. A franchisee model works without risk as the learning curve is already established and the economics and other fundamentals are clearly laid out. The recipe for growth already exists and the franchisee needs to only enhance the proven-ness of the existing business model. Financially, the risks are low for the franchisee as they would have to invest only on the infrastructure and not take the same route that the franchisor had taken.
In conclusion, it can be said that franchisors and franchisees should work towards the mutual goal of the success of the brand at an overall level. The franchising model is seen as a shortcut to business success because of the myriad of opportunities it brings. Franchising, which has gained popularity all over the world, helps both the franchisee and the franchisor in achieving their individual visions in different ways. This is the fundamental reason why millions of new entrepreneurs opt for a franchise model instead of starting a business afresh. In short, the franchise model is here to stay and go make the best of it."
Updated: Mon, Jun 14, 2021
08:46 pm
ZeeBiz WebDesk