Unique! The other 'Black Water': This Indian startup aims to help you stay fit, healthy with this product
As soon as you mention 'Black Water', most Indians are likely to be reminded of the Saza-e-Kalapani -- the punishment given to prisoners during the pre-Independence days. But, Evocus - country's first new-age, alkaline bottled water brand by AV Organics LLP, aims to improve your health with a new type of black or natural alkaline bottled water.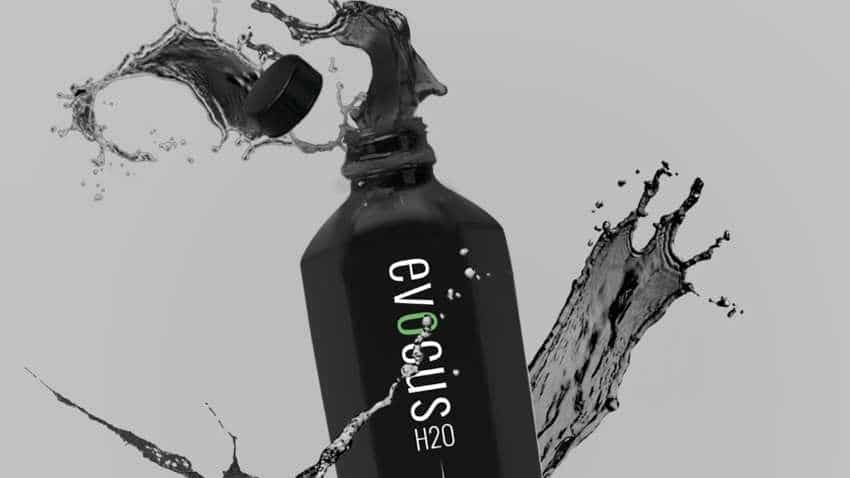 The recently launched Evocus claims to help you stay active, alert and healthy. Source - Evocus.
As soon as you mention 'Black Water', most Indians are likely to be reminded of the Saza-e-Kalapani -- the punishment given to prisoners during the pre-Independence days. But, Evocus - country's first new-age, alkaline bottled water brand by AV Organics LLP, aims to improve your health with a new type of black or natural alkaline bottled water. The company has recently launched Evocus, bottled water, which it claims can help you stay active, alert and healthy. This water contains antioxidant, anti-aging and anti-disease properties and cleanses the colon, rejuvenates the skin and lubricates muscles and joints.
The idea of alkaline water came up about two years ago, after which I started researching about it through available literature, said Aakash Vaghela, Co-Founder & MD, AV Organics, who realised that there were very few alkaline water brands in India. Aakash told Zee Business Online that he was captivated by the myriad health and wellness benefits that alkaline water could provide and realised that there was a market opportunity for such product. 
"I started reading more about the category. Closer scrutiny revealed that the high pH (alkalinity) of available alkaline waterdips to neutral (7pH) within 48-72 hours. Evidently, this was one of the main reasons for its commercial non-viability in India. At this juncture, I touched base with renowned US-based scientist Dr Norbert Chirase –the discoverer of core minerals used in Evocus. He briefed me about the natural mineral-mix he had discovered - the mineral component in alkaline water, the extraction process and the genesis of minerals. And that its alkalinity did not diminish over time! By then, I was sure about launching an alkaline water business in India," he said.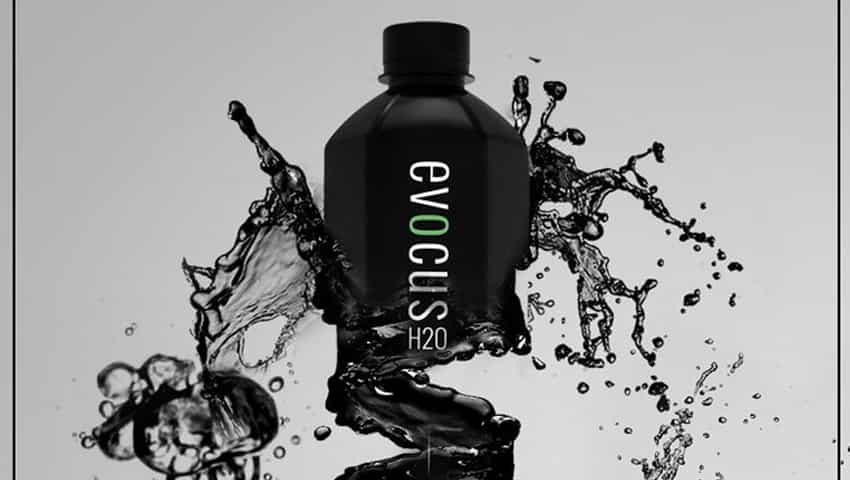 Every new idea or concept comes with some risks, said Aakash, as he recalled the famous proverb that says 'Nothing is gained without taking risks'. An alumnus of the London University, Aakash remains confident about his product and the category as people are now concerned about the quality of water they drink and its source. He said that Heightened health consciousness ensures people are careful about the food and beverages they consume, making them more receptive to the idea of pure and natural alkaline water. 
"To understand the viability of our idea, we undertook a qualitative research study involving in-depth free-flowing interviews with people from diverse demographics and lifestyles, to understand their way of life, their perceptions of hydration and of water, their concerns and beliefs," he said. 
Early concern over colour
Aaksh recalled that there were some concerns about the product's colour but said that the investors welcome the concept due to its potential. "Despite initial scepticism about the black colour, their reaction to the product concept and then to the product itself was overwhelmingly and uniformly positive. It didn't take time to convince them after they were made aware about the natural minerals and the real reason behind the colour. Indeed, the study revealed enthusiastic acceptance of our product across consumer segments," he said.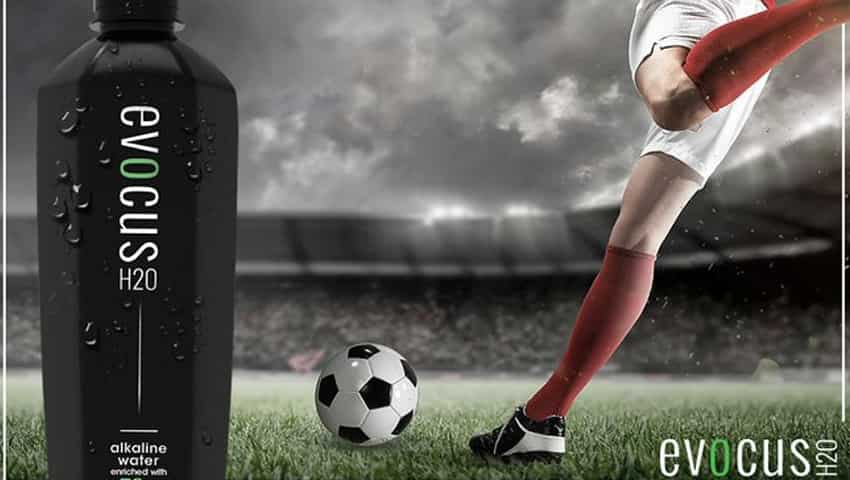 The company made a seed investment of approximately $1 million on cutting-edge research and established a 50,000-square feet fully-automated manufacturing-cum-bottling plant in Vadodara, Gujarat, in addition to production and marketing costs for launching Evocus.
As of now, AV Organics's entire focus is on elaborating on its delivery model and it is not thinking much about the revenues. The company aims to set up the right distribution network, appoint distributors and enter various markets in a phased manner. Recently, Evocus was launched in Pune and in the current financial year, the startup plans to have footprints in the metros and mini-metros. Its next target market is Chandigarh, followed by Delhi-NCR, Bengaluru, Hyderabad, Jaipur, Indore and Ahmedabad/Vadodara. 
Introducing Evocus H2O. Experience the difference. #BlackIsHere #EvocusH2O pic.twitter.com/RJ55s1opxn

— EvocusH2O (@EvocusH2O) June 19, 2019
"We intend to cover all the major cities by March 2020," Aakash said. 
What goes behind the product?
Explaining how Evocus is made, Aakash said that the entire process could be broken down into two steps - "Firstly, the minerals are extracted from the Earth's crust at a rare deposit location in Texas, USA and later refined at a plant in the same state. And then, the resulting mineral compound concentrate is then imported and transported to our Vadodara plant. Thereafter, using our own unique formulation, the minerals are infused in fully-purified water, wholly enriching it."
He added that the complete process is performed under a HVAC cleanroom environment, hosting state-of-the-art machinery. "Stringent standards and rigorous quality-control measures drive optimum quality, food safety and sterility. In ensuring that quality is not compromised, the Company has built a top-notch R&D unit on the premises," Aakash said. 
The Challenge ahead
As exciting as the product might sound, it can be challenging for any brand to impress the Indian customers who avoid experimenting. But, entering a new category also opens up an opportunity, believes Aakash. "Generally, Indian consumers are quite receptive to adopting new products, provided they see direct benefits. In communicating the benefits of Evocus clearly to consumers, we are crafting a 360-degree strategy to spread awareness. Accordingly, the product and our brand are being promoted through both ATL and BTL channels," he said.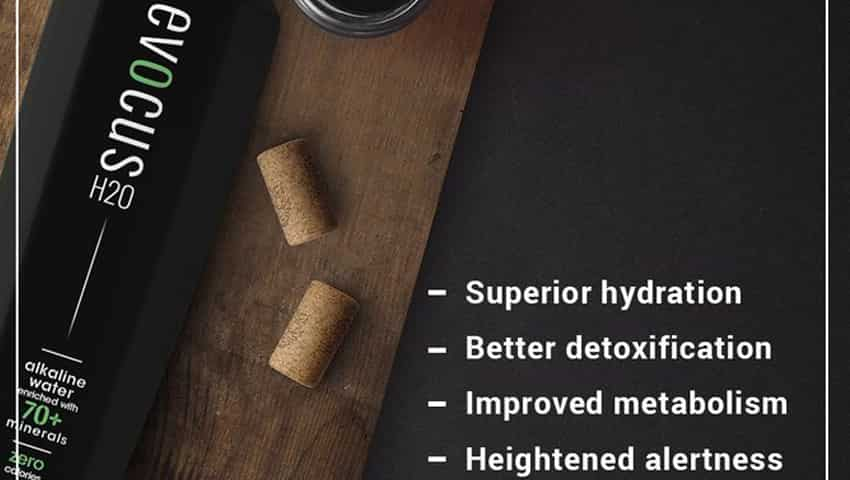 In the first phase, the company is marketing the product on digital media platforms such as Instagram, Facebook, Twitter, etc. It will soon use the print and outdoor media, followed by national ATL marketing tools. There are also plans for events, tie-ups, etc in the pipeline for enhancing consumer consciousness, brand awareness, knowledge, confidence and conviction. 
"Evocus is a brand for more self-aware consumers, constantly seeking healthier options. Reflecting this, our selection of outlets includes Modern Trade, Premium Stores, HoReCa (Hotel, Restaurant and Cafes) and high-end Spas, Gyms,Clubs, etc. Strategic visibility across outlets and social media is boosting awareness and customers are appreciating our product. We are also marketing Evocus via Amazon and our website – drinkevocus.com. These combined initiatives are driving greater awareness and contributing to sales revenue," Aakash concluded.
Updated: Tue, Jul 23, 2019
04:31 pm
New Delhi, ZeeBiz WebDesk