There is a limit to how much start-ups should spend, says Sequoia's Abhay Pandey
Abhay Pandey of Sequoia Capital points out that some start-ups have picked up bad habits like offering deep discounts for acquiring customers to spending lavishly on things that do very little to grow their businesses. This, he says, is what start-ups in India have not got right.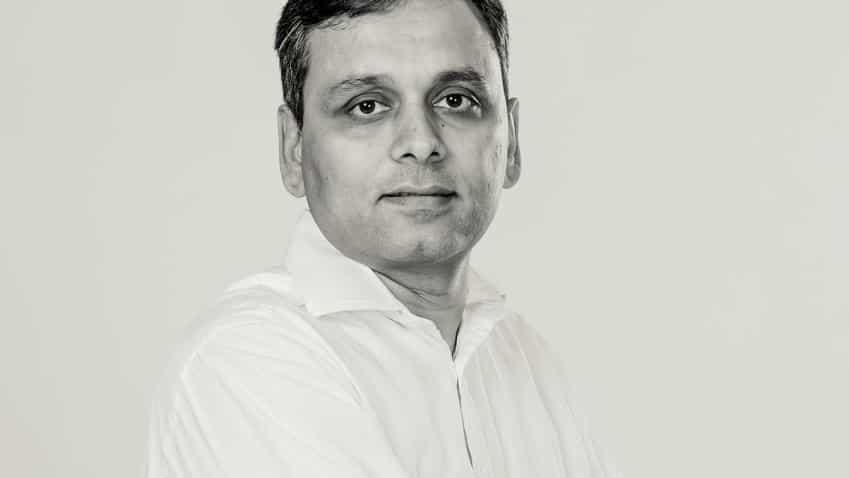 Abhay Pandey, Managing Director of Sequoia Capital India. Photo: Sequoia Capital official webite
In the midst of a slowdown in start-up funding by venture capitalists (VCs), the question on everyone's mind what is the road ahead for these companies? Is it the end of the start-up growth story in India or quality has taken precedence over quantity? We talk to Abhay Pandey, Managing Director of Sequoia Capital to get answers. 
Sequoia Capital has been one the largest investors in the start-up growth story in India and had allocated a $920 million (Rs 6,100 crore) for Indian start-ups in February 2016, the largest by any VC.
Why have investments into start-ups from VCs reduced in the current year?
Investors have not tightened the purse strings. What has happened is in 2013 and 2014 there was a certain level of investment and that went up sharply and now it has come back to normal. 
No one said, at that time, (in 2015) why (to VCs) have you suddenly opened your purse strings? I think there was one unusual year in mid-2014 to mid-2015, but that 'extra exuberance' has gone and life is now back to normal. 
There are still enough investments going on. If you look at it, we have not gone below the FY13, FY14 numbers. Funding increased that particular year (mid 2014-15) because we were more optimistic than what we should have been.
Is lack of profitability of start-ups a reason why VCs have reduced their investments?
Companies we fund are usually in the red and we don't fund profitable companies. So that hasn't changed. What has changed is the mindset of deep discounts to acquire customers. I think not many people (VCs) are not super appreciative of funding models where you are spending too much money to create a market. 
You should spend money to create a market, but there is a limit to how much you should spend for it. For example, I can give a Rs 10 discount to get a guy who can afford to buy a product at Rs 90 to use. But for somebody who is going to be paying only Rs 50 there is no use to get him to buy the product which worth Rs 100. He is really far away from where your product is. You can do a little bit to create a market but you should not over extend yourself. 
What are start-ups not getting right?
There are certain bad habits which come in early in some companies, which is like saying when I get the money I will have a very good office, I will have a very fancy canteen, free drinks and food for people, off-sites in Mauritius, etc. Even some big companies have those bad habits. While they may be able to afford that, these start-ups cannot afford that but will still have those habits.
I think at an early stage you have to be very sharply focused at what you are doing, take away all distractions, put the blinkers on and run in a particular direction. Some companies do get distracted when they get lots of money and that can lead to bad habits.
Are large marketing spends of start-ups one of those bad habits?
It depends. If a lot of marketing is required to create a brand and that will be a differentiating factor from any companies over time. I think marketing is not such a bad thing. It is the discounts that is not such a good thing.
What does Sequoia look at when funding start-ups?
Two things are very important, one is that you should be able to see a very large market in which the company is operating in. Second is the team. These are the two things that are really important when you are deciding to fund a start-up, especially when you are doing it at a very early stage. 
What is the period, VCs such as yours, look at for returns on investment from start-ups?
We look at returns from the company in year 5, 6 or 7.
What are the segments in the start-up space that are doing well in India?
The segments that are doing well include software as a service, payments start-ups, consumer goods, healthcare, some parts of the consumer internet (e-commerce). 
VCs, by definition, have chosen what we call 'good neighborhoods'. We are saying, in general, that these are good places to operate in.  Any sector that is super capital intensive, doesn't have a differentiating factor or a unique IP or brand advantage, we seen no value which can be created. 
Some investments also depend on successful companies in that area. One company breaks the mould and investment in many similar companies follow. In Fintech, India is still very 'hot'. Within Fintech, one good area which is peer-to-peer lending. Although there has been some headwinds in US and China, that hasn't had an impact on India.
Do you see more M&As taking place in among start-ups?
It will accelerate and more M&As will take place.
Sequoia had said it would invest Rs 6,100 crore into start-ups in 2016, is that going to grow next year? By how much?
It depends on the opportunities we see. We have a large fund for India and there is enough of commitment to India. We keep seeing every investment opportunity on a standalone basis. For example, the first half of this year was slow (in terms of investment). The second half has seen a pickup. It depends on the companies which are coming up.   
Get Latest Business News, Stock Market Updates and Videos; Check your tax outgo through Income Tax Calculator and save money through our Personal Finance coverage. Check Business Breaking News Live on Zee Business Twitter and Facebook. Subscribe on YouTube.
Updated: Wed, Oct 26, 2016
02:00 pm
Mumbai , ZeeBiz WebDesk