Start-ups in food tech space: In hunger games, a new recipe being prepared
Everyone is hungry for success. And more so, start-ups in the volatile food-tech space which has time and again witnessed major rounds of shutdowns. Even though food is regarded as being immune to unpredictable market conditions, the sector has been ridden with closures of notable names. f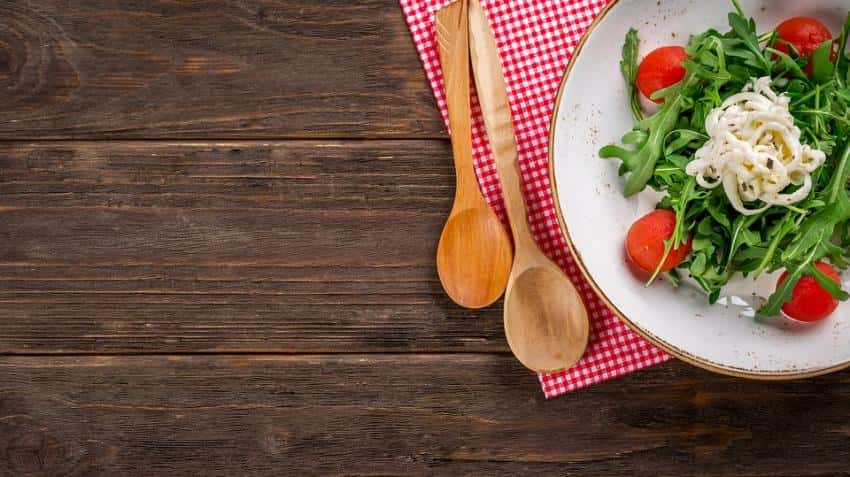 Apart from the familiar challenges related to funding, the food-tech space witnesses challenges regarding brand promotion and communication. Image source: Pixabay
Everyone is hungry for success. And more so, start-ups in the volatile food-tech space which has time and again witnessed major rounds of shutdowns. Even though food is regarded as being immune to unpredictable market conditions, the sector has been ridden with closures of notable names such as Eatonomist, Yumist, Spoonjoy, Eatlo, TinyOwl, Langhar, etc. owing to challenges in funding, excess competition and the inability to withstand the might of biggies like Foodpanda or Zomato.
But despite the upheavals, a string of new startups have cropped up, with distinct business models that can not only bump the challenges but help them to scale and expand.
Says Sudeep Srivastava, co-founder and CEO, Kalchi, a ready-to-eat (RTE) brand in the convenience packaged food category, "Although food is a fast-growing sector, a lot of trust needs to be built amongst customers and stakeholders. We believe the product and the concept should be backed by a strong thought-process which is evolved through experiments and trials in the market the brand wishes to cater."
Started in August 2017, Kalchi develops and supplies RTE products such as curry spreads, kebabs and marinated chicken and thus operates in a niche area which is yet to see increased action from startups. Working on another distinct business model is SmartQ, which is spearheading digitised cafeterias and food courts through its app that carries multiple digital payment options, self-ordering kiosks, real-time restaurant menus; all designed to provide a seamless user interface. Then there is the three-year-old Mumbai based curated delivery platform Scootsy, which diversified from food delivery to categories like fashion, home décor, wellness, books and gifts.
The key proposition that set us apart is the focus on curated listings on the platform, says Rishi Khiani, co-founder and MD, Scootsy. The startup calls itself an ''O2O'' or online-to-offline platform that has the best restaurants in Mumbai like Royal China, The Table, Shamiana on their app, "including five-star hotels. This is a first considering these hotels have never gone the takeaway or delivery route,'' says Khiani. Instead of getting into the mass market, Scootsy is focused on creating a premium platform with quality partners "and concentrating on affluent pockets, rather than spreading ourselves too wide."
Experts say new-age startups in the food-tech space with their diligently chalked out business strategies are treading a different pathway. "We are convinced of the opportunity that enterprise platforms bring. The enterprise play in food-tech is under-trapped and offers a great opportunity while seeing consolidation in the consumer side of the business," says Girish Shivani, executive director and fund manager, YourNest India VC Fund.
Watch this Zee Business video here:
Apart from the familiar challenges related to funding, the food-tech space witnesses challenges regarding brand promotion and communication. Thus, players like Kalchi are leveraging social media for engaging with existing and potential customers "through influencers and generating high-value content. We also bank heavily on experiential marketing and make customers sample our products and educate them on the value we offer," says Srivastava.
Khiani says another challenge with a food-tech platform is getting the unit economics right. "If your average order value (AOV) is low, then your commission revenue becomes too low to absorb the cost of delivery and you can lose money with every order. The second challenge is customer loyalty. If you are spending money to acquire customers, most times you will lose money on their first purchase. That's why having your customers get back and order again is crucial. If the bait is discounted, then you are creating a user buying pattern where they might get back only if there is a discount," says Khiani, adding that startups can overcome challenges by creating a compelling customer offering and by not falling into the trap of discounts to build the customer base. "There needs constant innovation and scaling of the business should happen once you can cope up with growth," says Khiani.
The players now sense growth opportunities. Krishna Wage, co-founder and CEO, SmartQ, says the company is looking to enter New Zealand and Singapore. "We have a robust client base and are continuously getting requests to digitise cafeterias. Our revenues grew 10 times in the last financial year. In India, we are currently present in corporate cafeterias and will expand to IT parks and airport food courts."
Scootsy, says Khiani, has been adding more and more subscribers each year. ''What works for us is that most of our customers are loyalists and repeat customers. We are currently at 3 lakh downloads and this is increasing. We also have the highest basket size with our AOV being Rs.900, which is thrice that of others in the space."
Meanwhile, Kalchi, says Srivastava, is growing at 40 percent month-on-month in terms of revenues. "Our GMV is Rs.5 lakhs a month. We are present in Bangalore and will expand to Mysore, Mumbai, Hyderabad, NCR soon." Kalchi is presently focused on offline sales through its retail partners like Foodhall, Food World, Big Bazaar, Godrej Nature's Basket, etc. "We are building our own e-commerce by May and we estimate sales to grow through the same. We aim to have an omnichannel presence,'' says Srivastava.
By Priyanka Golikeri, DNA Money
Updated: Mon, Apr 23, 2018
11:18 am
ZeeBiz WebDesk