Salesforce Chief Scientist Richard Socher backs India's healthtech startup Visit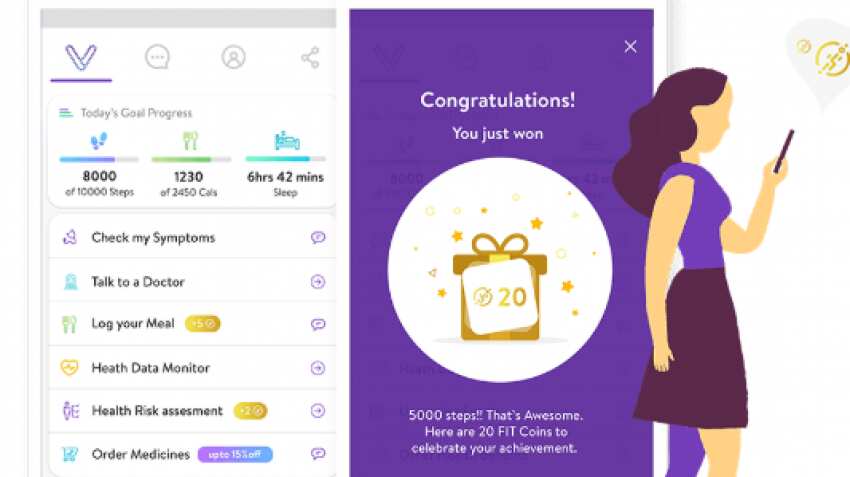 Delhi-based healthtech startup, Visit, has received funding from Richard Socher, the Chief Scientist at Salesforce. Image source: company website
Delhi-based healthtech startup, Visit, has received funding from Richard Socher, the Chief Scientist at Salesforce. Visit, an artificial intelligence (AI) driven Chatbot for health advice, was co-founded in 2016 by BITS Pilani alumni Anurag Prasad, Shashvat Tripathi, Chetan Anand and Vaibhav Singh.
"Richard's massive expertise in the field of AI will help us strengthen our product and machine learning efforts by leaps and bounds," Anurag Prasad said today.
He said Visit also provides telemedicine service that connects users with over 2,000 doctors and specialists for treatments, prescriptions and counselling.
Socher, a leader in the field of AI based in Silicon Valley in the US, has invested in his personal capacity in Visit.
"The visit app is one of the most exciting combinations of human and artificial intelligence, helping people get fast, accurate and affordable advice on their health," Socher said.
He was the founder and CEO/CTO of AI startup MetaMind that was acquired by Salesforce in 2016.
Prasad said typically, users engage with the Visit Chatbot by describing their symptoms and the bot poses a series of questions to predict the most probable diagnosis.
Watch this Zee Business video
The questions are generated by a Machine Learning model, trained using a knowledge base of probabilistic relationships (over 20,000) between variables such as medical conditions, symptoms, risk factors and past history, among others. 
Updated: Tue, Aug 28, 2018
04:22 pm
Hyderabad, PTI