How was the year 2020 amid Covid-19? Startups share opinions
The world has felt the impact of COVID-19 in many ways, it has had repercussions for everyone.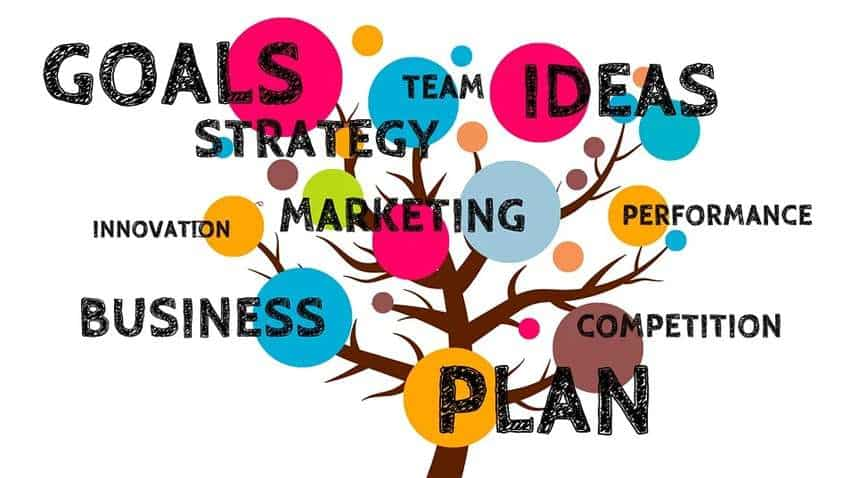 Various startups have opined how the year 2020 was for them:-
The world has felt the impact of COVID-19 in many ways, it has had repercussions for everyone. This year tested people's resilience, forcing people and professionals around the world to change how they live and work on the fly. Business registrations have been dropping, missing generation of new firms – young firms account for about 20% of employment but create almost half new jobs on average across OECD countries. During the COVID-19 crisis, start-ups have continued to play a critical role for the economy.
While the year of 2020 has left the world economy in much ruins forcing mass layoffs, government bailouts and a wave of bankruptcies, business closures, most start-ups have skated by entirely unscarred.  Some innovative young firms have reacted fast and flexibly to the pandemic, and have been critical in helping many countries shift towards fully digital work, education, and health services, and have provided innovations in medical goods and services. Various startups have opined how the year 2020 was for them:-
Karmesh Gupta, Co-founder, WiJungle(Cybersecurity Startup) said, "How was the year 2020: This has been an exciting year for everyone involved in the business of cyber security. Pandemic followed by WFH norm boosted the demand within the SMB segment significantly. Companies who grew the most are the ones who have been offering the solution in regard to remote workforce enablement.The pandemic phase has also accelerated the shift towards Cloud delivered security i.e. opex/pay per use model. Government's announcement of AtmaNirbhar Abhiyan and the subsequent revision in GFR & public procurement order to push the penetration of local players has added strength to Indian Cyber Security Companies. As per the current guidelines, only local cybersecurity suppliers (having local content>60%) are only eligible to bid in government procurements of upto INR 200 Crore. Cyber Security as an industry has actually harnessed the attention from venture capital firms in 2020 and many of them are looking to drive their investments soon. Firms like Blume ventures have in fact published their own reports. 2021 will be a year where adoption of cloud-delivered security will be witnessed significantly and more no. of local players will mark an entry in this space. In Parallel, the probable introduction of 5G by the end of 2021 could add an ample of opportunities and use cases, leading to the new cybersecurity categories."
"The most awaited Personal data protection bill and the National Cyber Security Strategy would also further add immense value to the entire ecosystem. Based on the current heat, it is very much expected that % of the funded local cyber security companies will shoot up substantially, making them potential enough to give cut-throat competition to foreign silos & increase their global prominence."
Amit Kumar, Founder of GalaxyCard, commented, "2020 caused a lot of upheavals to the FinTech industry. Many lenders had to completely stop lending once the lockdown was announced, and those who did lend or had loans already saw a sharp increase in their defaults. On the other hand, a lot of customers started to look out for digital lenders in this pandemic, not just out of a need for loans, but also to keep social distancing and avoid contact with people. We even saw a change in repayment patterns from customers, as they become happier to pay later despite accruing interest, but to ensure their liquidity was not affected, and only paying from their disposable cash. 2021 will be a very unique year, with the economy getting back up on its feet. A lot of new mobile subscribers and first-time internet users will look for services to excite them, and this is a boon for all the consumer brands. FinTech will benefit largely from these new consumers as the convenience will drive a lot of referrals and word of mouth. We're already seeing UPI grow by leaps and bounds. With the government's continued push on digital payments, such as mandatory FastTAG for every vehicle, we'll see even more digital payments adoption as people begin to travel as COVID fades away."
Abhay Chawla, Co-Founder of India Accelerator has shared his views on coworking industry faced a massive slump during the pandemic led lockdown. "Being an industry built on promoting a collaborative work environment, coworking spaces across the country witnessed a drastic decline in its revenue while adhering to social distancing norms. Additionally, the widespread adoption of remote working models had a severe impact on the business of coworking spaces. Now that the companies are resuming businesses, the coworking spaces are expected to see gradual penetration in the coming months. Bigger enterprises will look for smaller spaces to accommodate their employees on a shift basis. Besides this, the start-ups that are emerging in tier 2 & 3 cities will also see the occupancy in local coworking spaces. By adopting stringent safety norms and hygiene practices, the coworking industry will support the new working models and witness an exponential boom in the upcoming period of market recovery."  
Deepak Goel, Founder and CEO iMET Global - School of digital/social media and IoT says, "2020 defined our digital industry in all positive and responsible ways as Covid pandemic made our industry to play a major role beyond commercial and innovative interests. So much so that even it can be called a Corona Warrior in its own way. After basic FMCG and Healthcare, digital became the lifeline of the whole world driving communication as well as the newly defined models like work from home. Schooling from home or even keeping families, friends connected with each other. When other sectors were getting succumbed to complete shutdowns or layoffs, the digital industry emerged as a ray of hope with new employment generation and career opportunities keeping the world moving forward and ensuring business continuity."
"Just like the IT revolution in the late '90s and early 2000s, 2021 will witness the Digital Revolution in all its facets of People, Process, and Technology use. Digital will evolve in its full swing with enhancement in digital-enabled education beyond conventional degrees and qualifications for new career prospects in digital marketing, AI, VR, ML, IoT or Big Data & Analytics. It shall keep generating more jobs and continue to be the business driver for the economy in 2021."
Gauarv Gupta, Co-founder, Navia Life Care, said, "2020 is the year of the COVID-19 pandemic. The COVID-19 pandemic has disrupted the business ecosystem across the country. Due to the lockdown, companies have been pushed towards digitization in order to sustain their business. And this accelerated digitization has seen increased adoption in the Indian healthcare sector, which is fighting the pandemic from the frontlines. The Covid-19 pandemic has led to a rapid increase in the adoption of digital platforms among doctors and patients. This, in turn, has benefited a wide range of health tech startups in the country – case in point: within the first few weeks after the lockdown, google search for teleconsultation surged and a huge number of doctors reached out to Navia and other tech companies for telemedicine. This resulted in the launch of teleconsultation solutions by many health tech companies."
"With the announcement of NDHM, we are now seeing a fundamental change in the way the government can leverage technology for public care delivery and enable private sector innovation. The health ODE (Open Digital Health ecosystem) being implemented by NDHM will change the dynamics of market plays substantially. This will lead to the creation of a shared public digital infrastructure that can be leveraged by both public and private players to deploy new solutions that enhance the end-user experience. Just like the creation of shared digital infrastructure in the financial industry enabling UPI payments, NDHM in the next few years will catalyze a robust digital infrastructure for the Indian healthcare ecosystem."
Mudit Jaju, founder of CherishX, says, "2020 has been a year about fresh starts and diversifications. Only the businesses who have been able to diversify themselves became digital and re-innovate themselves, have been able to survive this year. The business was slow during the start of unlocking 1.0, but now people are trying to get back to normal as soon as possible. We have missed out on a lot of celebrations, but we are witnessing the surge in the demand again. 2021 would show similar trends as 2020 with people trying to get back to normal again and as the covid cases increase or government rules become strict in certain areas, the demand will slow down but will pick up again as things look better and this sine curve will continue for a better part of 2021. Businesses need to be prepared for a lot of instability in the market. Virtual Gifting and Small Family Functions will continue to dominate the celebrations industry. Small get-togethers, weddings, and parties have become a trend now. DIY Gifts are also here to stay as people will find it safer to do things themselves than to call decorators or planners at home."
DP Vishwakarma, founder of Fitapes, said that this year 2020 was full of unexpectations - from a sudden pandemic to collapse of businesses- we saw everything. Even though a vaccine for COVID-19 is in the process of official launch, the pandemic is not yet over. "Among all this chaos, one thing that was of utmost importance was 'our health'. Our recent venture in the health industry is a testimony to this. Making the most of the opportunity, we launched a health and fitness portal at a budget-friendly price. Here, all you have to do is choose a relevant weight loss /fitness program, book a call and one of our certified experts will call you on the time chosen by you. Promoting fitness at home, many have loved it. What's more? We even launched a FREE Health & recovery plan for COVID survivors. Seeing such a huge response on FitApes, our online fitness platform, we can confirm people are becoming more and more aware about their health. Our expectations are even higher for the coming year, 2021. Thanks to our team, we are planning to reach ten times the user base in tier-2 and tier-3 cities."
Yogita Tulsiani, MD and Co-founder, iXceed Solutions (HR tech startup) commented, "This year has seen many ups and downs in the HR industry. The Covid scenario has made it possible to tackle the situation with more innovative and productive ways with limited resources. The use of technology has revamped the HR sector and the use of AI has revolutionized the hiring process. The change has also led the CHRO equally responsible for implementing the strategies as CFO and CEO. New automation technology has enabled more consistent HR services at a lower cost. Some of the challenges faced by HR leaders Talent management, capability building and prompt decision making. From commuting restrictions to staying at home in isolation, the COVID pandemic has left a profound impact on the way businesses function and it is set to stay here for long. Thus, the new HR trends and strategies have influenced and adaptive to the 'new normal' that provide businesses to rebuild, reinvent, and be resilient at work."
"To cope up with the changing scenario, employees are required to build new skills to align with business practices. Due to unprecedented uncertainty, cross-functional work has become the need for smooth working.  Employees will have to adapt the new business needs. The present scenario will encourage the remote work culture in order to leverage the hiring process more organized."
Updated: Sun, Jan 03, 2021
01:29 pm
ZeeBiz WebDesk