How to apply for loan: Smart 6-point guide to applying for short term credit for your business
Although the  market is flooded with numerous loan products,  short-term loans are emerging as a viable option ,gaining  quick popularity among small business owners. While salaried employees and self-employed professionals too prefer short term personal loans for making personal need purchases like consumer appliances and electronics,  short term  loans are usually taken by businessmen for maintaining cash flows and financing business capital needs during temporary funds shortage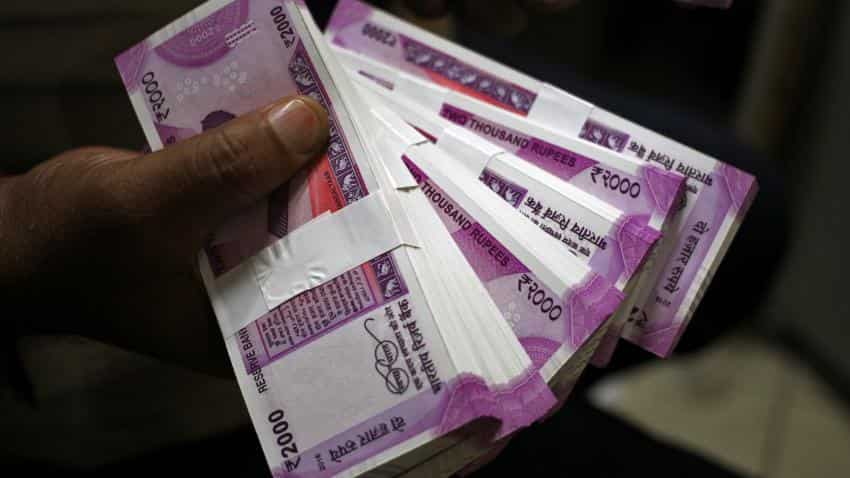 Short-term loans are less tedious to obtaining to their shorter list of required qualifications and lesser paperwork. Image source: Reuters
Updated: Tue, Mar 27, 2018
01:36 pm
ZeeBiz WebDesk
Money plays a crucial role in your day to day life but when it comes to managing a business, it takes on an even more important avatar. After all, when you are overflowing with ideas to cater to a market need, the last thing you would wish to experience is financial apprehension that could result in taking compromised decisions for your business.
Although,the market is flooded with numerous loan products, but short-term loans are emerging as a viable option, gaining quick popularity among small business owners. While salaried employees and self-employed professionals too prefer short term personal loans for making personal need purchases like consumer appliances and electronics, short term loans are usually taken by businessmen for maintaining cash flows and financing business capital needs during temporary funds shortage. The reason being; short-term loans are less tedious to obtaining to their shorter list of required qualifications and lesser paperwork. However, as these loans are required to be repaid faster with relatively high-interest rates one must be very careful before applying for one. Here are a few things you should know before you go for them:
1. Know the purpose
Having a clear purpose holds utmost importance for exploring a short-term business loan. It might be needed for hiring talent, offering longer credit, availing cash discount, expanding network and much more. The lack of clarity in terms of purpose might as a roadblock to the growth of your company.
2. Devise an operational plan
It is crucial to identify a clear business strategy that optimizes your resources before securing this type of loan from a financier. In the absence of a proper business plan/strategy, there can be higher chances of falling in a debt-trap as one might tend to lose control over the expenses or avail debt without justified additional income
3. Calculate risks
A wise entrepreneur always keeps a tab on the risks that he/she might expect. Thus, it would be smart to carefully contemplate all the possible risks before applying for such loans. Analyze and ask yourself questions like: Will this loan help me in reaping enough benefits? Will it generate regular cash flow? Will I be able to repay my loan in regular weekly or monthly payments? Shall I pledge assets or offer additional guarantees to reduce the cost?
If it's a seasonal business that experiences periods of fluctuation in terms of income, one can forecast the earnings and decide the repayments procedure accordingly.
4. Know your loan duration
Apart from contemplating all the risks, and having a relevant strategy in place, it is equally important to be aware of the duration of the loan that you are planning to apply for and decide the repayment tenure wisely. One can choose a slightly prolonged period considering theexpected risks and emergencies, instead of opting for avery short tenure. But remember, shorter the tenure the higher will be the IRR as some upfront costs like processing fees are fixed.
5. Having an earning history
As short-term loans are issued basis the cash flowprojected for the future, a borrower needs to have an earnings history to qualify for this type of loan. Lenders will consider the earning of the previous year to estimate the revenue for the present year.If the borrower applies for the loan during the first year of his business, lenders might be unwilling to finance it as it would be tough to prove one's capacity to pay the loan back. Hence vintage is crucial to avail a loan at reasonable costs.
6. Be prepared to repay it all by yourself
While short-term loans are generally collateral-free, the lender might ask for a personal guarantee before approving the application. This means the borrower has to agree and assure the lender of repaying the loan personally in case of any payment defaults made by the company. As this puts the borrower's personal finances on the line, one must be comfortable with such an arrangement before making a move for short term loans.
(By Saurabh Jhalaria, CEO, SME Business- InCred)