How Tech Mahindra is betting on start-ups in emerging technologies
One of the most important business divisions of the $19 billion Mahindra Group, it is valued at $6.7 billion or thereabouts, according to Forbes. In the last 18 months or so, the company has gradually moved away from traditional software services to what is now being touted as "emerging tech"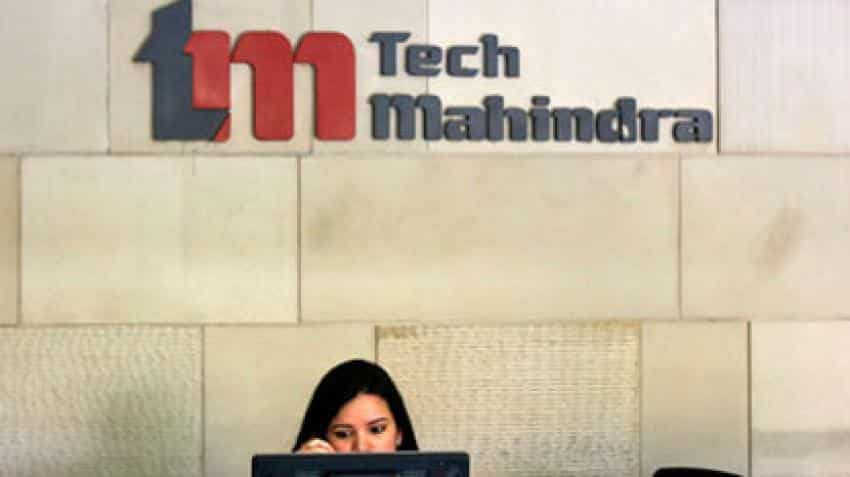 In early 2016, Tech Mahindra was the first Indian corporate to set up a 'start-up garage' for its in-house entrepreneurs. It also set aside $150 million to invest in internal and external start-ups.Image source: Reuters
Tech Mahindra, the country's fifth-largest IT firm, is nurturing start-ups in-house, incubating external ventures, partnering with start-up ecosystems worldwide, and hoping to create some serious "deep tech" start-ups out of India. One of the most important business divisions of the $19 billion Mahindra Group, it is valued at $6.7 billion or thereabouts, according to Forbes. In the last 18 months or so, the company has gradually moved away from traditional software services to what is now being touted as "emerging tech". These include blockchain, machine learning, artificial intelligence, IoT, robotics, cyber security, and so on.
In an interview, Jagdish Mitra, chief strategy & marketing officer and head of growth factories of the company, says, "We have great knowledge about business practices and the large scale transformation that is required. We have the manpower too. But we do not have the ability to experiment a 1,000 times which start-ups can. They are an antithesis to a large corporation. That is why we need to look into the start-up ecosystem. It increases our reach into innovation and disruption." Mitra has been entrusted with driving growth and innovation at Tech Mahindra, and he has a plan.
He explains, "We have a funnel which looks at all start-ups. We look at their culture, analyse whether it fits ours or not. We want stable ideas and see if they go with our solutions portfolio or not, and whether we can build use cases for our existing customers. Only then does a partnership go through."
Involving "locals". The Mahindra Group has traditionally underscored the importance of tapping into the local start-up ecosystem. Group chairman Anand Mahindra has been a cheerleader in this regard and stated that "there's an explosion in entrepreneurial energies in this country." Mahindra has called for proposals from domestic start-ups to launch a homegrown social networking venture in the aftermath of the Facebook-Cambridge Analytica data scandal.
TechM Nxt
In December 2017, Tech Mahindra announced that it would rope in 20-30 start-ups under its incubator programme, TechM Nxt. These would be chosen from a pool of 300-400 start-ups from India, Israel, UK, and Silicon Valley. But "local" start-ups could well be in focus. "The aim is to get disruptive technologies to impact existing business processes," Mitra notes. One of the start-ups that will be a part of TechM Nxt is ContextSpace Solutions, an Israel-based privacy research and development firm. Shmuel Levine, Co-founder & CEO, ContextSpace Solutions, says on email, "We have strategically partnered with Tech Mahindra to develop the world's first global software privacy ecosystem, MyData Shield, to enable software developers and start-ups to meet global privacy and data protection regulations' Tech Mahindra's initiative to discover and strategically engage with innovative start-ups and accelerators as part of their TechM Nxt charter is enabling us to explore newer technologies and business models that provide highest impact for both of our customers."
'Start-up garage'
In early 2016, Tech Mahindra was the first Indian corporate to set up a 'start-up garage' for its in-house entrepreneurs. It also set aside $150 million to invest in internal and external start-ups. As many as 15 businesses have emerged from in-house ideas, Tech Mahindra said. Mitra says, "It all started with the launch of our internal collaboration and innovation programme IRIS (Ideate, Refine, Implement, Shine) in 2012. Initially, we encouraged our own employees to come up with ideas and solve problems. The real tech disruption started happening about two years ago."
Some of the 'external start-ups' it has backed so far are Saral Rozgar (the largest blue collar job portal in Asia), MoboMoney (a contactless digital payment solution that converts cash into e-cash), Microgrid (a service backup business protocol) and Education Lanes (a virtual interactive learning platform that provides cloud-based education and training services for working professionals).
Vivek Chandok, head ' consumer businesses, Tech Mahindra, said, "We are taking the lead to set up an ecosystem, wherein digital payments can be accepted irrespective of form factors or service providers in an interoperable and device-agnostic manner. The simplicity is in the Tap and Pay experience as against remembering complex syntax or having any knowledge of using the internet or mobile application."
Road ahead
Tech Mahindra reckons the opportunity and challenge is the same when you are working with new technologies. While fast, emerging tech opens up new avenues each day, it is the people, says Mitra, who have to "constantly re-skill and up-skill". "What they know today might not be relevant tomorrow," he says. The company plans to engage with limited start-ups that are allied with its core business areas. The focus will stay on B2B start-ups, especially in the areas of communication, connected devices, fintech and security, that can help the firm grow its customer base and generate new revenue streams.
Mitra says, "That is the end goal. It is ultimately about creating business impact." Courtesy: YourStory.com
By Sohini Mitter, DNA
Get Latest Business News, Stock Market Updates and Videos; Check your tax outgo through Income Tax Calculator and save money through our Personal Finance coverage. Check Business Breaking News Live on Zee Business Twitter and Facebook. Subscribe on YouTube.
Updated: Tue, Apr 10, 2018
11:43 am
ZeeBiz WebDesk