China's government flexes muscles with Uber, DreamWorks probes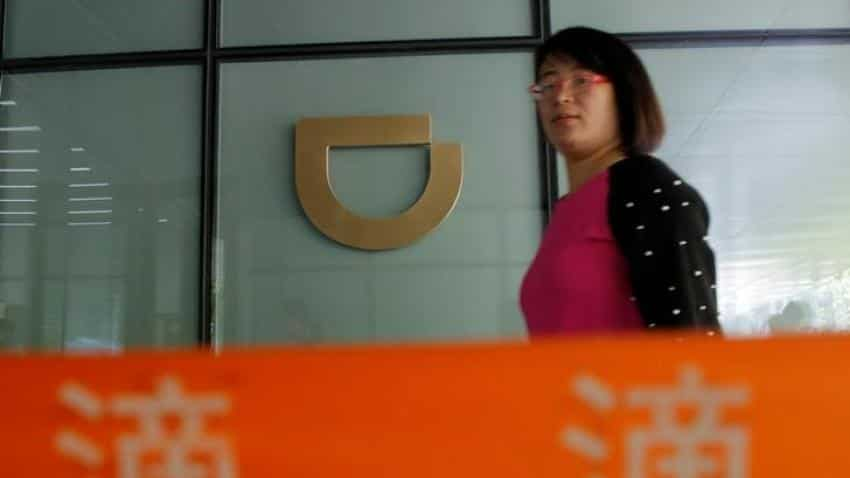 A woman walks past a sign of Didi Chuxing at its headquarters building in Beijing. Image Source: Reuters
The Chinese government said on Friday it was investigating two high-profile takeover proposals involving US companies, the latest sign of its growing influence on whether deals are approved - even those appearing to have little impact in China.
The Commerce Ministry said at a briefing on Friday it was probing ride-hailing giant Didi Chuxing's planned acquisition of US rival Uber Technologies Inc's China unit and Comcast Corporation's purchase of movie studio DreamWorks Animation.
The scrutiny, announced the day before world leaders descend on China's eastern city of Hangzhou for a meeting of the Group of 20, underscores the ministry's increasingly tough stance on companies that strike deals without seeking its approval.
The Chinese are increasingly using their regulatory might to gain influence in the global economy, according to one expert in international relations.
"DreamWorks and Comcast barely touch China, but it's a way to assert their new position in the world. They want to remind us, "We're big and you have to pay attention to us," said Jim Lewis, of Washington's Center for Strategic and International Studies think tank.
A representative of the US Department of State declined comment and referred queries to China's Commerce Ministry.
There had not been a filing for the Didi-Uber deal, the ministry said last month. Comcast already said it had completed the deal for DreamWorks, which may indicate it did not think it needed to wait for Chinese approval.
The ministry requires companies to notify it of transactions before they close if those merging have combined global turnover in the previous year exceeding 10 billion yuan (nearly $1.5 billion) or their combined China income exceeds 2 billion yuan (nearly $300 million).
Didi said its deal did not trigger these thresholds, while lawyers said they were surprised that the DreamWorks deal was being probed given its small China footprint.
"With the DreamWorks-Comcast deal, I was kind of surprised," said Wendy Yan, Shanghai-based partner at Faegre Baker Daniels.
The ministry said it had launched the investigation into the takeover following unspecified complaints that the combination of Comcast, one of the largest US cable and broadcasting groups, with the movie studio could hurt competition in the Chinese market.
"I'd be interested to know who made such complaints and how exactly the (Comcast-DreamWorks) merger would affect the China market because they are not in a dominant position," added Yan.
 A representative for Comcast declined to comment on the Chinese probe.
Comcast, owner of NBCUniversal, said in April it would buy DreamWorks, the producer of the "Kung Fu Panda" and "Shrek" franchises, for $3.8 billion. DreamWorks was one of the first Hollywood names to open a production studio in China and NBCUniversal in 2014 announced plans to open a $3.3-billion Universal theme park in Beijing.
China's film market, the world's second largest, is a magnet for movie producers looking to tap the country's 1.4 billion people, even though there are signs that stellar box office growth may be starting to slow.
Comcast announced the completion of the DreamWorks deal last week. The ministry has the power to fine companies it believes should have sought clearance, and can also force them to sell assets to get approval, or even to unwind transactions.
"If (Comcast) didn't file and they should have filed, this will be resolved with a fine and a press release," said Bruce McDonald, a veteran of the US Department of Justice, now at law firm Jones Day. "Is this China just being tough on a US company? I don't think so, it might be them being sticklers for following Chinese filing rules."
Consumer Anger
Lawyers said that the Didi deal to buy Uber's China unit had caused a stir among local consumers and rivals. The two ride-hailing firms were already the number one and two top players together controlling around 90% of the market.
The ministry had signalled its discontent with the two companies last month because they had not filed a merger application to the regulator.
A representative for Uber referred questions to Didi. A Didi spokeswoman said, "We are in communication with the authorities."
Consumer groups and rivals have warned that fares could rise steeply if the two companies join forces. Both Uber and Didi had spent billions of dollars subsidising fares in a price war to lure riders and drivers.
Marc Waha, head of the antitrust practice at Norton Rose Fulbright in Hong Kong, said a key concern for the ministry would be the elimination of Uber as a competitor to Didi.
"If the market is considered to only comprise those two car hailing services, the transaction could be seen as a merger from two-to-one, which is likely to be problematic, however small the target is."
"Very often a small target acts as a maverick on the market, leading to low prices," he added.
The ministry has developed a reputation globally as a tough regulator, but it has only blocked two transactions since China's antimonopoly law came into force in 2008, compared with 1,447 unconditional clearances, Norton Rose data shows.
Faegre Baker Daniels's Yan added, however, Chinese regulators could end up with a deluge of new deals to work through if the latest probes were a sign of things to come.
"If the China government reaches out its hands too far they may need to deal with things they are not able to do and they need to have the manpower to review all these global mergers which may not have China implications," she said.
Get Latest Business News, Stock Market Updates and Videos; Check your tax outgo through Income Tax Calculator and save money through our Personal Finance coverage. Check Business Breaking News Live on Zee Business Twitter and Facebook. Subscribe on YouTube.
Updated: Sat, Sep 03, 2016
11:52 am
Shanghai/Hong Kong, Reuters