Your RTGS transaction fees set to be free soon, but first see how much you pay to the bank
There will not be any RTGS fee imposed on your transactions soon. Apart from saving money for customers, this will boost transactions via this mode further.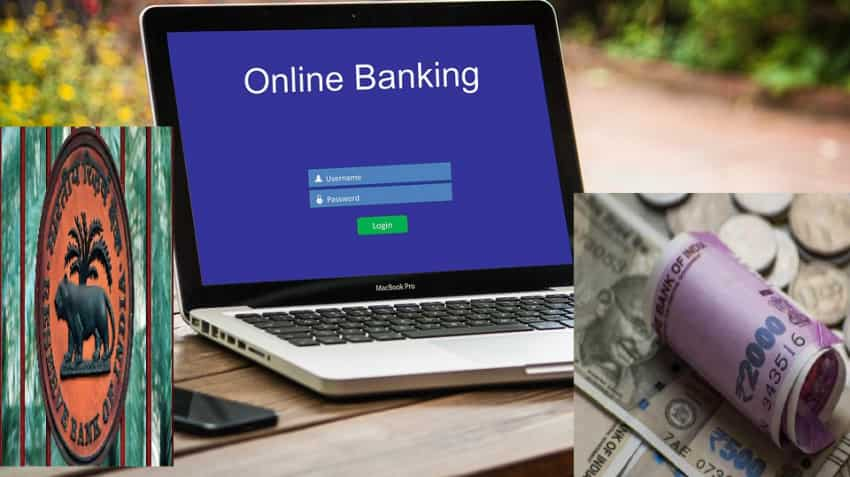 Every extra sum you pay in form of fees on RTGS varies from bank to bank. Photo:Reuters/Pixabay/PTI
One of the key highlights during RBI's second bi-monthly monetary policy was the proposal to scrap Real Time Gross Settlement System (RTGS) and National Electronic Funds Transfer (NEFT) charges and fees levied by banks. RBI has decided to instruct banks about this new development within a week. By doing this, RBI has made these two instant money transfer portals even more attractive. Both are similar when it comes to the procedure for transferring money, however, in RTGS you carry out cash transaction of higher value. And, also in RTGS it is RBI that maintains the record of large value transactions. There will not be any RTGS fee imposed on your transactions soon. Apart from saving money for customers, this will boost transactions via digital mode further.
Generally, the reason why banks levy charges for carrying out RTGS transactions, is because they also have to pay a little sum on the same to RBI. The central bank levies minimum charges on banks for transactions, which are routed through RTGS. Banks in turn, transfer the burden on customers by levying charges on this digital transaction mode. Every extra sum you pay in form of fees on RTGS varies from bank to bank. 
RBI said, "In order to provide an impetus to digital funds movement, it has been decided to do away with the charges levied by the Reserve Bank for transactions processed in the RTGS and NEFT systems. Banks will be required, in turn, to pass these benefits to their customers." Hence, no charges on RTGS transaction will become reality soon. 
Talking about the move, Rajnish Kumar, Chairman, SBI said, "the move to scrap transaction charges for RTGS & NEFT will boost digital transactions."
Dr. Soumya Kanti Ghosh Group, Chief Economic Adviser at SBI also explained in a research note saying, "The absence of uniform market hours across all money market segments which are not in sync with RTGS timings often have a destabilising impact on the weighted average overnight call money rate towards the market's closure. The RBI decision of comprehensive reviewing of money market will remove the various anomalies currently prevailing in the market."
Overall, Ghosh also believes that, scrapping of RTGS charges will boost digital transactions. 
What is RTGS? 
Just like NEFT, RTGS are also transactions which are carried online on a real-time basis. Via RTGS, a customer can make minimum Rs 2 lakh transactions which can go upto maximum Rs 25 lakh. Among benefits of RTGS is that, they are  much faster possible way of transferring hefty amount, as real time indicates transaction carried aren't subject to any waiting period. Also, gross settlement means that, a transfer of money is fulfilled on a one-on-one basis without collecting with another transaction. 
Completion of the transaction can be witnessed as soon as the processing is done. Transactions in this platform are seen as final and irrevocable as they account occurs in the books and maintained by RBI. One can carry RTGS during working hours of a bank. 
For carrying out RTGS transactions, a customer must add a new payee which can either of the same bank account holder or other bank holder. For adding payee, you must have their name, IFSC code, bank account number and branch name. You can also create a nickname of that payee in your internet banking. 
If your transaction limit is massive, then RTGS should be your mean of transaction. While, we await RBI's intimation about new development on RTGS charges, currently let's compare how much fees banks have levied on you!
SBI - The lender's RTGS charges depends upon the time you decide to carry this transaction. If you plan to transfer between Rs 2 lakhs to Rs 5 lakhs on working days between 0900 hours to 1200 hours, then SBI levies charge of Rs 25. While if above Rs 5 lakh RTGS transaction is carried during the same hours, then SBI charges Rs 51. 
Further, between 1200 hours to 1530 hours, customers can transfer between Rs 2 lakh to Rs 5 lakh on charge of Rs 26. However, Rs 52 is levied on above Rs 5 lakh transactions. On other hand, if after 1530 hours to 1630 hours, SBI levies Rs 31 charge on Rs 2 lakh to Rs 5 lakh transactions, and that of above Rs 5 lakh is packed with Rs 56 per charge. Here, RTGS limit is at Rs 10 lakh. 
HDFC Bank - Anyone here can carry RTGS transactions online from Monday to Saturday at around 8.00 AM to 5.00 PM. However, the service won't be available during second and fourth Saturday, as every bank is closed during these days. At HDFC Bank, you pay Rs 25 plus GST on above Rs 2 lakh to Rs 5 lakh transactions. While above Rs 5 lakh transaction, charges stayed at Rs 50 plus GST. Here, at maximum Rs 25 lakh can be transferred via RTGS. 
ICICI Bank - Just like SBI, this private lender also has similar RTGS transaction limit. There are no charges below Rs 2 lakh transactions, however, above Rs 2 lakhs to Rs 5 lakh and above, charges are similar like HDFC Bank. 
Just like HDFC Bank and ICICI Bank, other private lenders like Yes Bank, Axis Bank, Kotak Mahindra Bank and IndusInd Bank also have similar rates. 
Punjab National Bank (PNB) - At this bank, there four types of timings applicable to carry RTGS transactions on working days, for different amounts. From 0800 hours to 1100 hours, Rs 25 plus GST charge is levied on transaction value between Rs 2 lakhs to Rs 5 lakhs. Above Rs 5 lakhs, charge is Rs 50 plus GST. Meanwhile, from 1100 hours to 1300 hours, charges are set at Rs 27 plus GST and Rs 52 plus GST respectively for Rs 2 lakhs to Rs 5 lakhs and above. 
Going forward, transactions of these amounts made between 1300 hours to 1800 hours, then you pay Rs 30 plus GST and Rs 55 plus GST respectively. Similar charges are applicable, if transactions carried after 1800 hours. 
But did you know, PNB also has another set of charges levied on RTGS. This one is called as time varying tariff per transactions. There are no charges for transactions made between 0800 hours, while time varying tariff of Rs 2 is imposed for transactions between 1100 hours to 1300 hours, Rs 5 for 1300 hours to 1800 hours and Rs 10 after 1800 hours. 
Hence, citizens carrying high value transactions, have been facing host of charges from banks, which needed tweaking. With RBI's latest move, one can use RTGS without any fear of paying extra sum on their transactions at any bank branches.
Get Latest Business News, Stock Market Updates and Videos; Check your tax outgo through Income Tax Calculator and save money through our Personal Finance coverage. Check Business Breaking News Live on Zee Business Twitter and Facebook. Subscribe on YouTube.
Updated: Fri, Jun 07, 2019
05:16 pm
Mumbai, ZeeBiz WebDesk