Fiscal-end money saving tips: Looking to make investment with loan? But do you know these important facts?
Now when it comes to borrowing, Ranjith Punja, CEO and Co-Founder CreditMantri, says, "lenders generally look at your credit score to gauge your creditworthiness."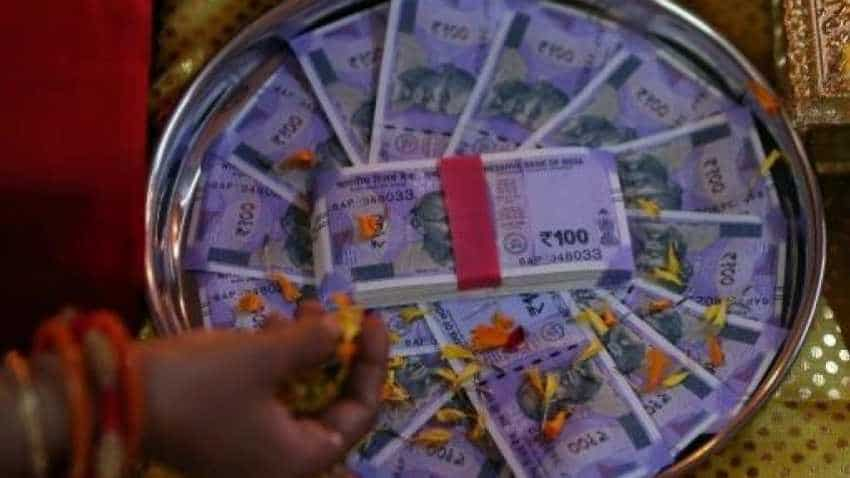 Lenders generally look at your credit score to gauge your creditworthiness. Photo: Reuters
Updated: Wed, Mar 20, 2019
03:12 pm
Mumbai, ZeeBiz WebDesk
Home Loan, Car Loan Investment: Generally, a majority of companies give bonuses to their employee during the period of March end. This is because, it is the month, where most companies close their balance sheet for a fiscal year and round up incentives, variables and bonuses to employees. But in case of employees, this bonus can come as a helping hand especially when they are looking to make an investment. What is possibility is that, an employee can use the bonuses to invest in house, car, travelling among other purposes. However, not all incentive amount will be sufficient, hence, this leaves no option but to knock the doors of bank, in order to borrow partial amount. Here, bonus can help in reducing the debt level, but the real spoilsport getting a loan if you have a low credit score. 
Ranjith Punja, CEO and Co-Founder CreditMantri says, 'First you should make sure what kind of investment you are making. We usually don't suggest to borrow money just for investment, but if that's the case, you should be sure of the return you would be getting from that investment. Every borrowing incurs an interest rate. So, if you are borrowing funds for investment, you must make sure that the rate of return for the investment is higher than the rate of return of the borrowing. One should also ensure the safety and credibility of the investment. At the end of the day, your goal should be to be in the least debt."
Now when it comes to borrowing, Punja says, "lenders generally look at your credit score to gauge your creditworthiness. Though it is suggested to always maintain a good credit score, there could be situations where you may have a low credit score and there is an urgent need of funds."
For these very situations, there are certain credit types which could be underwritten even with a low credit score, as per CreditMantri. Let's find out! 
Loan Against Asset/ Property- You can pledge your assets or property as security to avail the loan from the lender. Since the lender would have your pledged asset as security, they can compensate for the loan amount by selling the pledged asset, should you fail to repay the outstanding. Hence, your credit score is not taken into consideration that much to avail this loan. Moreover, the interest rate for this type of loan is generally lower than personal loan because of it is a secured loan. Although, a low credit score would invite a higher interest rate in this case, as there is still a risk factor involved.
Gold Loan- Same as the loan against property, this is also a secured loan, but is availed by pledging gold. When you pledge your gold to the lender, a quality check is done and once the authenticity of the gold is confirmed, you would be lent the required amount, which is generally 65-75% of the amount of the gold pledged. Similar to loan against property, this type of loan also incurs a lower interest rate than personal loan, but is subject to increase with a low credit score.
#ResearchGurukul | सीमेंट सेक्टर से जुड़ी सारी बारीकियां समझिए पैंटोमैथ AMC के फंड मैनेजर वरिंदर बंसल से अनिल सिंघवी के साथ।

पूरा कार्यक्रम देखें: https://t.co/fBR9oSzdOS @AnilSinghviZEE @varinder_bansal pic.twitter.com/TZuQ5LazUb

— Zee Business (@ZeeBusiness) March 20, 2019
Apply With Co-applicant- If you have a friend or family member who has a good credit score with the income meeting the lender's criteria, you could apply for the required loan with that person as your co-applicant. That person can be the primary applicant whose credit score and income would be considered for the loan. Although, if there is a default in repayments of the outstanding loan amount, their credit score will be affected.
Secured Credit Card- If you have a Fixed Deposit account opened with a lender, you could avail a secured credit card from that very lender. That credit card would be availed against your Fixed Deposit. The credit limit for that card would be 75-80% of your fixed deposit account. This has multiple benefits as on one hand you would get a credit card, on the other hand, your fixed deposit account would continue to accrue interest on your account as well.
Hence, if you are planning to make an investment, and are looking to use for loan method but have low credit score, then here's a list of checks that you should keep a note of above mentioned pointers. 
Loans From Fintechs- While traditional lenders primarily look at your credit score to gauge your creditworthiness, fintech lenders have other ways to do that as well. They make use of technology along with their proprietary algorithms to determine people's creditworthiness and make borrowing easier for everyone, even if you have a low credit score. But, since there's still a risk factor involved in lending to people with a low credit score, the interest rate charged by them would be much higher than what traditional lenders usually charge.
 
Get Latest Business News, Stock Market Updates and Videos; Check your tax outgo through Income Tax Calculator and save money through our Personal Finance coverage. Check Business Breaking News Live on Zee Business Twitter and Facebook. Subscribe on YouTube.