What happens if RBI maintains status quo on repo rates
If you're wondering how the Reserve Bank's decision impacts you personally we have got the solution. Read on to find out.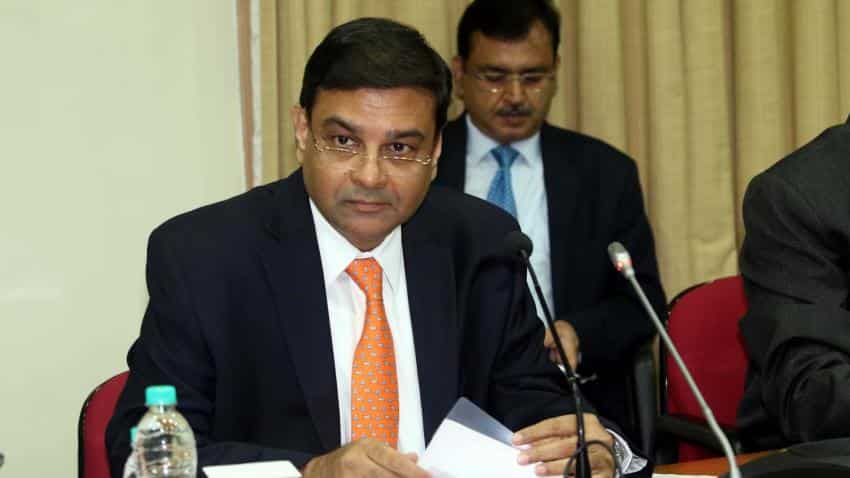 Photo of RBI Governor Urjit Patel. Image Source: IANS
The Reserve Bank of India will be announcing its last bi-monthly monetary policy for this financial year on Wednesday. What the RBI has in store for us today is an impending decision to cut lending rates or not before FY18 closes.
RBI's decision on cutting repo rates or the rate at which central bank lends short-term money to the banks and reverse repo rate which means rate at which RBI borrows money from the commercial banks.
Market expectations rely on rumours that the RBI won't cut rates seeing as how inflation may be on the rise this next year.
A Reuter's poll showed 58 of 60 economists expect the repo rate to be kept at 6.00% and the reverse repo rate at 5.75%.
The repo rate has been at its lowest since November 2010.
Now how does this impact you, one might ask?
Well, the RBI can either choose to cut rates or hold rates in its bi-monthly policy. As the name suggests, these rates are decided every two months by the monetary policy committee.
A bank lends to customers at a given interest rate. The same bank borrows from the RBI at a given rate (6% currently). If the RBI cuts rates at which it lends to banks, then banks can pass on the benefit of this to customers.
Ideally, customers' monthly EMIs paid on home loans, car and bike loans and other such loans from the banks would become cheaper. Banks would be offering loans at lower interest rates.
And if the RBI raised the repo rate, the banks would have to increase interest rates on loans which would in turn impact EMIs.
Albeit banks have not always passed on this benefit to consumers.
Even if people don't have any loans to pay off, the RBI's decision to maintain 'status quo' on rates also impacts them.
A rate cut can increase liquidity in the economy and hence drive up the cost of goods and services, so the RBI often uses this monetary policy tool to control inflation.
The economic survey said the average retail inflation has declined to a six-year low of 3.3% in FY18.
"In fact the decline in inflation in the first half of the current fiscal year was indicative of a benign food inflation which ranged between (-) 2.1 to 1.5 per cent," the survey said, adding "This has been possible due to good agricultural production coupled with regular price monitoring by the government."
The RBI cut repo rates to 6% in August, 2017. The MPC also received a lot of backlash on its refusal to cut rates when headline inflation was below target.
However, now expectations of inflation rising in the coming months hangs in the balance.
Updated: Wed, Feb 07, 2018
10:44 am
Mumbai, ZeeBiz WebDesk