Using a credit card? Stop! Try a credit line instead; big benefits available
Using a credit card during the time of emergency or a big expense becomes often convenient and one already has a certain credit limit at disposal.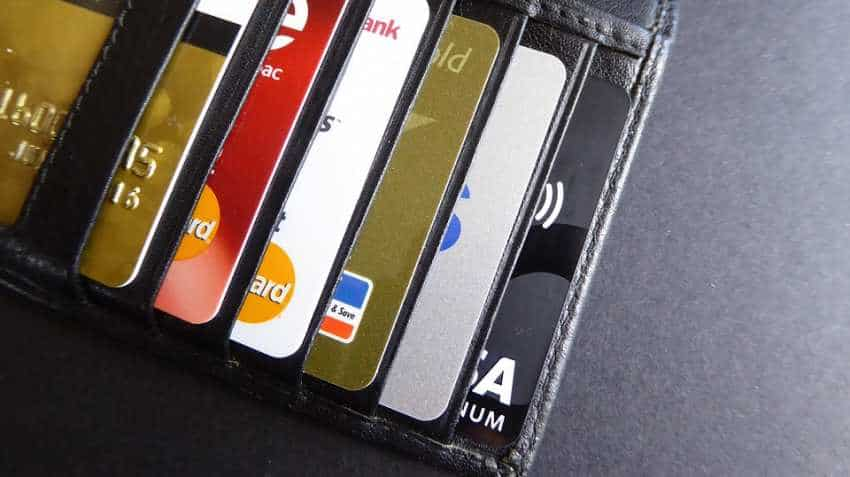 Representational Image: Photo: Pixabay
Updated: Fri, Sep 07, 2018
04:47 pm
Mumbai, ZeeBiz WebDesk
Having a credit card in your hand has its own pros and cons. Surely, credit cards do help you in times of need when your salary does not stretch far enough, but they also give you sleepless nights when you fail to make timely repayments.  If you are a salaried employee and earning more than Rs 20,000, you must have witnessed the pattern where you open your salary account and the respective bank promptly offers you a credit card facility as well. In fact, nowadays, credit cards are being offered not just to the salaried employees, but many category of citizens too.
Using a credit card during an emergency or to pay for a big expense often becomes convenient and in any case a certain credit limit is already at the user's disposal. Taking a personal loan from banks is also an option, but this usually means lengthy application process for a fixed amount, which you have to pay interest on, and you must also have a decent credit score to be eligible.
Anuj Kacker  Co-Founder & COO, MoneyTap says, "Fortunately, technology is evolving at a break-neck speed and as it permeates every aspect of our existence, finance isn't behind. Today there are options to access personal lines of credit on your smartphone, you can get approved for a personal loan and borrow money as per your specific requirement." 
Kacker adds, "Digital lending platforms  are stepping in to meet the escalating financial needs of India's millennials through innovative offerings such as personal credit line. Such easy and convenient access to funds combine the advantages of a credit card and personal loan, with the added benefit of instant cash and flexibility."
Know how swiping or using a credit line is better than other forms of lending, as per MoneyTap. 
Borrowing Capacity
Being one of the most popular forms of payment, credit cards usually enable users to pay for goods and services easily as an alternative to cash or cheque.
However, using credit line enables the user to use as low as Rs 3000 for ongoing expenses from the approved amount or withdraw as much as Rs 5, 00,000 in one go. 
For instance: If a person wants to pay a wedding videographer, the cost of which is somewhere between Rs 70,000 to Rs 80000, credit card will be of no help. Also, getting a personal loan from a bank will make no sense as it involves getting a fixed lump sum amount sanctioned. In such a situation, a personal line of credit will allow the borrower to withdraw the required money from the approved limit with flexible EMI tenures and pay interest only on the amount borrowed.
Usage
Credit cards are called plastic money because they can be only used at a merchant's Point of Sale (POS) terminal and online payment gateways. Swiping loans on the other hand provides cash directly to any bank account. As in the case of the example above, credit cards offer little help when you have to pay vendors such as wedding photographers and more in cash. 
Once approved, cash from a credit line will be in the borrower's account, they are free to use it as per their convenience. Unlike other loan options, this does not require a specific purpose for approval and borrowers can use the funds for any purpose or financial need – from medical emergencies, to student fees, home renovation, supplementing irregular incomes to vacations or a big purchase.
Credit Limit
Credit cards come with a limit in terms of the percentage of cash that can be withdrawn by a cardholder. Usually, it is 40% of the credit limit but the credit issuers also consider factors like a borrower's income and debt-to-income ratio before actually assigning them a credit limit.  
A credit line allows 100% cash withdrawal of the approved credit limit without the need of any collateral. Borrowers can also convert their credit spends into EMIs with a single tap on their mobile app.
Interest Rates
During a financial crunch, taking a personal loan or swiping a credit card comes as a popular option for many, but taking the credit line option, which resembles a credit card in some ways, has its own benefits. The best part about these unsecured loans is that the interest is payable only on the amount that is being withdrawn by the borrower and not on the amount that is approved. 
While the range of interest rate of credit cards is much higher at somewhere around 2.5 - 4% per month, the interest rate is much lesser with credit lines. Even after considering the creditworthiness of a borrower, the charges are around 1.08 – 1.5% per month.
Therefore, the next time you are ready to use your credit card for making any urgent or emergency payments, flip it back into your wallet and use a credit line instead, for it is not just quick and flexible but totally affordable for the ambitious younger generation who are not willing to rely on anyone else in times of need!
Get Latest Business News, Stock Market Updates and Videos; Check your tax outgo through Income Tax Calculator and save money through our Personal Finance coverage. Check Business Breaking News Live on Zee Business Twitter and Facebook. Subscribe on YouTube.