How to keep money safe from cybercrime: Net banking, mobile wallets user? Do these
Indians are leaping forward towards a more inclusive Digital India. Going cashless is a clear and present trend.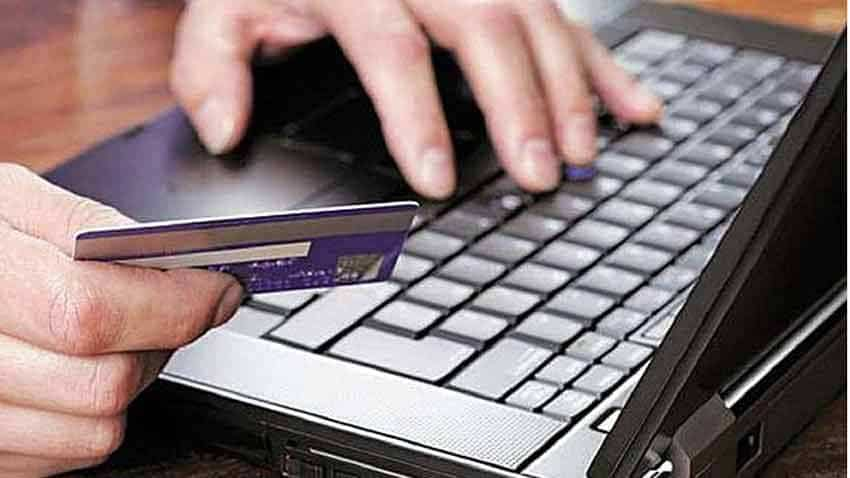 Financial fraud: Recently, hackers managed to siphon off over Rs 94 crore through a malware attack on the server of Pune-based Cosmos Bank. Reuters
Updated: Sat, Sep 29, 2018
06:41 pm
ZeeBiz WebDesk
Indians are leaping forward towards a more inclusive Digital India. Going cashless is a clear and present trend. Digital transactions are on the rise and have crossed the 1 billion mark in July. Not only this, National Payments Corporation of India's Unified Payments Interface (UPI) has recorded over 300 million transactions in August 2018. Economic Affairs Secretary Subhash Chandra Garg has recently said that over 100 million Indians are now connected with the digital payment ecosystem. However, this phenomenal growth has a darker side that is intent on stealing the money of people doing net banking or mobile wallets. 
With the rise in digital transactions, the number of cyber fraud is rising massively.  Some recent reports claim a meteoric rise in cybercrime in India.   
India: Third Most Vulnerable Country to Cybercrime
RBI data shows that during 2008-17, banks in India faced around 1,50,000 reported cases of cyber fraud. The number of frauds went up to 5064 from 4235 and the value shot up to Rs 16770 crore from Rs 9750 crore over the last five years.
"India is the third most targeted country in the world, and 58 percent of these attacks target the financial services sector. Internet banking fraud is on the rise in India with phishing attacks being the most common. Other methods of obtaining customer data are Voice Phishing, SMS Phishing and Social Engineering," said Farrhad Acidwalla, founder of CYBERNETIV.
One such most recent case was where hackers managed to siphon off over Rs 94 crore through a malware attack on the server of Pune-based Cosmos Bank and cloning thousands of the bank's debit cards over a period of two days.
Ankush Johar, Director at Infosec Ventures, said there are two aspects to the security of banking customers in India. 
"The first one is 'How securely users interact with a banking infrastructure'. This includes how aware are they of cyber frauds and phishing attacks along with how they handle their critical assets like OTPs, passwords, Mobile devices and Laptops/PC," he said.
Watch This Zee Business Video
Johar further said that the second major aspect is the security of the banking infrastructure itself. 
"This includes how difficult is it for an attacker to actually breach the infra of the banks and harness data/carry out fraudulent transactions along with how well the alarm bells are placed to alert about such events," he added.
He said that the awareness levels of consumers specifically, have to go up and financial organisations have to, more rigorously, push campaigns to train the consumers. 
Mobile Wallets and E-banking Users in Focus
Johar said that attackers are focussing on mobile wallet and e-banking users.
  
"From the attacker's point of view though, the attacks are still majorly focused on mobile wallets and other e-banking means that are much easy to fraud with as the new technology, a lot of consumers are less aware of," he said.
How to protect yourself from financial cyber fraud?
You Apart from the basic ones including not sharing passwords and OTPs with anyone and keeping strong alphanumeric passwords with symbols. Here are the 10 not-so-frequently-taken-care of tips to prevent net-banking frauds:
1. Never install 3rd party apps, software, cracks etc on your mobile device and personal computers as malware can steal your passwords no matter what security a bank implements
2. Stay vigilant while clicking any links especially received over email, SMS or even social media
3. Use Virtual Keyboards while typing passwords
4. Make sure to have activated SMS+Email alerts of all transactions so that you are alerted immediately of a mal-transaction
5. Avoid logging into netbanking anywhere other than your trusted network like your house or your mobile. 
6. Choose an account with two factor authentication and also set up account notifications.
7.  Create a strong password and change it on a regular basis. The best way to make it strong is by making it long and a mix of upper and lower case letters, numbers, and special characters.
8. Avoid clicking on suspicious emails that appear to be sent from your bank that asks for financial details as it may be a phishing attempt to trick you into handing your credentials over. It is always safer to access your online bank account by typing the address into your browser directly.
9. Avoid using an unsecured public Wi-Fi network, or accessing your account from cyber cafes and shared PC's.
10. Secure your computer with an anti-virus and keep it up-to-date by having newer versions of operating systems, latest versions of internet browsers etc.
Get Latest Business News, Stock Market Updates and Videos; Check your tax outgo through Income Tax Calculator and save money through our Personal Finance coverage. Check Business Breaking News Live on Zee Business Twitter and Facebook. Subscribe on YouTube.