ULIPs or Mutual Funds: Which one should be your option for investment
To balance out the risk, there are options like Unit Linked Insurance Plans (ULIPs) and mutual funds to enter the equity markets. But, the question is which one to choose?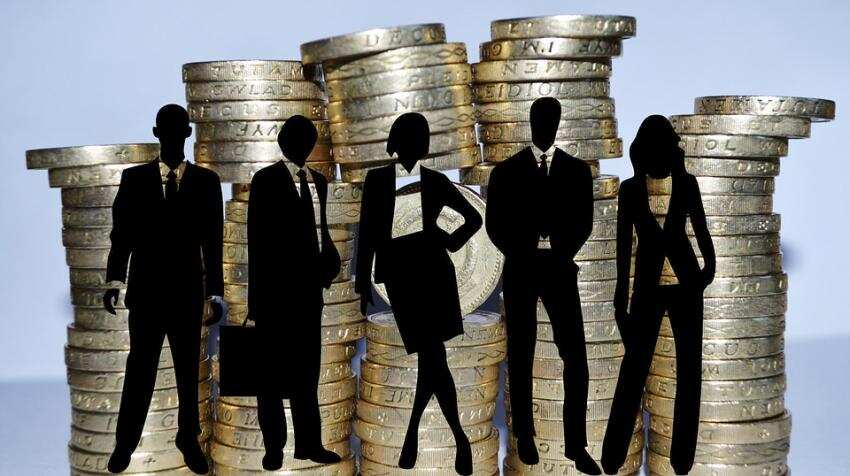 Representational Image: Photo: Pixabay
Updated: Thu, Sep 21, 2017
04:27 pm
Mumbai, ZeeBiz WebDesk
Entering into equities for investment is not an easy task considering the risks involved. But, as they say "higher the risk, higher the returns".
To balance out the risk, there are options like Unit Linked Insurance Plans (ULIPs) and mutual funds to enter the equity markets. 
But, the question is which one to choose?
ULIPs or Unit Linked Insurance Plans and Mutual Funds are two different types of investments which individuals continue to invest in today. 
ULIPs offered by insurance providers which enable investors to invest a part of their insurance premiums in various funds like debt fund, equity fund, money market fund, hybrid fund, etc.
However, equity Mutual Funds invest the investors' money in shareholdings of different companies. The profits or losses that result from an increase or decrease in the company's share prices have an impact on the Mutual Fund's performance.
Both these types of investing options differ in several aspects like liquidity, tax benefits which they provide, charges associated, fund switching options, etc. If you are planning on investing in either of these two plans, it is important to be aware about all important aspects surrounding both these investments. 
CHARGES
Commenting on ULIPs, Amol Joshi of PlanRupee said, "ULIPs got a bad name several years back due to high component of charges that were deducted from the premium ultimately resulting in low in-hand returns for investors. While the charges have come down from that phase, most ULIPs still have several charges; like -Premium Allocation Charge, -Fund Management Charge, -Policy Administration Charge, -Mortality charge and so on. Sum total of all these charges could be as high as 6-7% in in initial years."
While, if you look at mutual funds have only one charge i.e. TER (Total Expense Ratio). Most large sized Debt funds, equity funds, hybrid funds are available at about 2% TER or below. This clearly makes mutual funds a better choice. 
Additionally, ULIPs also have discontinuance charge, no such charge is present in Mutual fund, Joshi said. 
RISK and RETURNS
Ajit Narasimhan, Category Head - Savings and Investments, BankBazaar.com said, "ULIPs come with an insurance cover in addition to investment. But ULIPs invest in relatively low risk products as have to promise sum assured irrespective of whether the plan makes money. So the potential of returns is also lower. They also provide tax breaks under Section 80C. This is restricted in case of MFs except ELSS products."
LOCK-IN PERIOD
ULIPs also come in with a much longer lock-in period around three years. Most of the MFs, on the other hand, do not have any lock-in period. You can buy and sell them anytime.
LIQUIDITY
ULIPs  offer limited liquidity as compared to other types of investments. In order to encash the invested units, investors must continue their investment for a minimum period of time.
However, Mutual funds offer easy liquidity wherein investors can easily sell their shares and receive the funds in a short period of time, usually within one or two business days. This is not applicable for ELSS and funds which have a specified minimum lock-in period.
FLEXIBILITY
With regard to migrating across asset allocation plans, ULIPS offer greater freedom. Investors are allowed a specified number of free switches in a year. In case they exceed the number of free switches, the insurer may levy a nominal fee for every switch beyond the free limit.
When compared to ULIPs, mutual funds offer lesser flexibility with regards to migration across plans. This flexibility can be especially helpful for experienced investors who wish to switch from equity funds to debt funds when the market is at its peak or wish to switch from debt funds to equity funds when the market is not performing. 
Also, if an investor wishes to migrate to another mutual fund under the existing fund umbrella, they will only be permitted to do so at a cost, usually with regards to the entry load or exit load.
So for investment, select the ULIP or Mutual Funds depending on your risk appetite and liquidity requirements.
ALSO READ: 
Get Latest Business News, Stock Market Updates and Videos; Check your tax outgo through Income Tax Calculator and save money through our Personal Finance coverage. Check Business Breaking News Live on Zee Business Twitter and Facebook. Subscribe on YouTube.