Taking a loan? Good! Depositing your money in banks? Probably bad! RBI rate cut DECODED!
Generally, RBI repo rate cut means good news for borrowers, but it also scripts a bad case for depositors.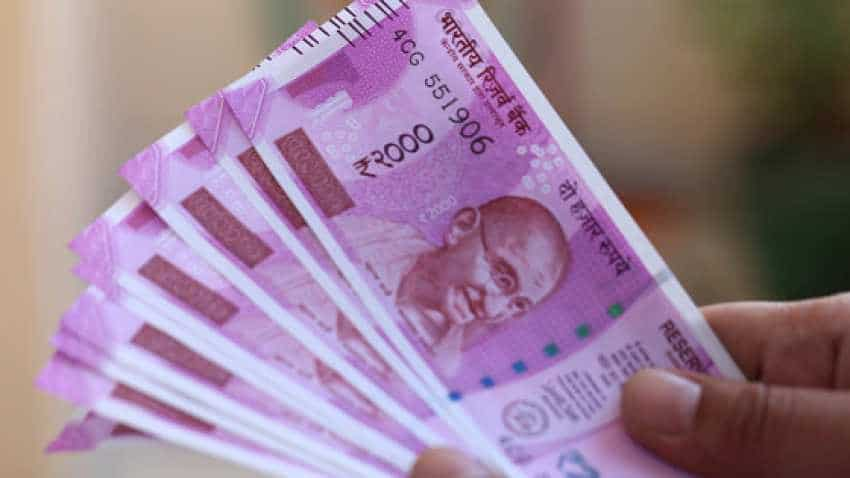 All members of MPC unanimously voted to reduce the policy repo rate and to maintain the accommodative stance on the monetary policy. Photo: Reuters
Updated: Wed, Aug 07, 2019
04:20 pm
Mumbai, ZeeBiz WebDesk
Not everyone can enjoy the Reserve Bank of India (RBI) 35 basis point rate cut move in third bi-monthly monetary policy which was announced on Wednesday, by Governor Shaktikanta Das led MPC. This category of bank account holders does not reap benefits, but instead gets a shock from RBI's rate cut. This category consists is of depositors of money in banks. Why does it get shocked? Generally, a rate cut means good news for borrowers, but a bad case for depositors! Significantly, post RBI's policy announcement, expectations for a cut in fixed or term deposit rates are on the table. There are a host of reasons as to why banks may start reducing your deposit rates. But the real question here is can they or should they and and that too, when! 
On Wednesday, all members of MPC unanimously voted to reduce the policy repo rate and to maintain the accommodative stance on the monetary policy. A 35 basis point rate cut received majority vote with members like Dr. Ravindra H. Dholakia, Dr. Michael Debabrata Patra, Bibhu Prasad Kanungo and Shaktikanta Das vouching for it. However,  Dr. Chetan Ghate and Dr. Pami Dua voted to reduce the repo rate by 25 basis points. Hence, now policy repo rate in India, stands at an all-time low of 5.40%. Earlier, this monetary rate stood at 5.75%. 
Why banks can cut deposit rates in midst of RBI repo rate cut? 
For banks money is vital tool for carrying out their business on  a daily basis. Everyday, there are bundles of loans sanctioned and deposits made in their branches across India. For a depositor, when RBI cuts repo rate it gives flexibility to banks on depending on deposits for funds as borrowing from the central bank becomes cheaper for the lenders. Now deposits are a liability for a bank, and loans are assets. 
In general terms, in an industry when a very important supplier reduces their price for raw material this triggers price cut downstreams. For banks such would be the case for both loans and deposits. 
However, it depends upon the level of competition in the market, for banks to follow deposit rate cuts and availability of funds in their balance sheet. 
But during the time of rate cut, a reduction in deposit rates is a much better option for banks as it helps them increase their interest margins. Rise in interest margins, also supports bank's earning and improvement in balance sheets. 
But are banks in position to cut deposit rates? 
A lower deposit rate would mean, you will earn lower interest rates on the money you have invested with the bank. But in the midst where small saving schemes are getting attractive, competition has surely gotten intense for deposits and banks are facing heat. 
Also, latest RBI data for the fortnight ending June 07, reveals that both bank deposits and credit growth has slowed down. The bank credit growth decelerated to 9.92% at Rs 96.52 lakh crore, while the deposit growth came down to 12.31% at Rs 125.40 lakh crore. In previous fortnight which is ending May 24, 2019, the bank deposit and credit growth stood at 10.09% and 12.70% to Rs 96.22 lakh crore and Rs 124.98 lakh crore respectively. 
Hence, it is important that in order to lend more and attract borrowers, they also need to make their deposits attractive. 
Will banks cut deposit rates? 
Amar Ambani, President & Research Head, Institutional Equities, YES Securities said, "On policy transmission, Bank rate cuts depend on the pace of deposit mobilisation, competition for deposits, lending opportunities and risk appetite. MCLR has been reduced by banks in the recent months, and cuts will continue given the recent reduction in deposit rates and a strong signal by the central bank with this large 35 bps policy rate cut."
While R.K.Gurumurthy, Head – Treasury, Lakshmi Vilas Bank said, "Rate transmission is expected to improve significantly in the coming days. Deposit rates should continue to drift lower."
Sadly, your bank fixed or term deposit rates are already falling down since last couple of weeks. 
The largest lender SBI last week revised its fixed deposit interest rates by lowering them by massive 75 basis points. Also, SBI has linked its saving deposit account above Rs 1 lakh with policy repo rate. Hence, any decline in repo rate will have an immediate impact on SBI's saving deposit accounts which means you will get lower interest rates on investment above Rs 1 lakh. Coming back to fixed or term deposits, private lenders like Kotak Mahindra Bank, Axis Bank and HDFC Bank has already revised their FD rates. 
Here's a list of term deposit rates offered by large banks! 
SBI - For term deposits below Rs 2 crore, the bank offers 6.80% interest rate on 1 year to less than 2 year tenure. This was earlier 7%. Going forward, for tenures between 2 years to 10 years, the interest rates have been reduced between 6.70% to 6.50% from previous 6.75% to 6.60%. Between 7 days to less than 1 year tenure, the rate is ranging from 5% to 6.25%. Even senior citizen term deposit rates have dropped! 
HDFC Bank - For term deposit below Rs 2 crore, the bank offers 7% rate on tenures between 1 year to 1 year 16 days. As for tenures like 2 years 1 day - 3 Years, 3 years 1day - 5 years and 5 Years 1 Day - 10 Years, the interest rate offered is 7.30%, 7.25% and 7% respectively. A 6% interest rate is given on tenures like 46 days to less than 6 months. While, 6.50% and 6.75% rate are offered on tenure like 6 months 1 day - 9 months and above but less than 1 year. Deposits made for tenures like 7 days to less than 45 days, the interest rate is 3.50% to 5.50%.
ICICI Bank - A general category individual who is looking to deposit below Rs 2 crore will enjoy interest rate of 6.90% on tenure like 1 year to 389 days. Further, a 7% rate each is offered on tenures like 390 days to 2 years and 5 years 1 day upto 10 years respectively. While on tenures between 2 years 1 day upto 3 years and 3 years 1 day upto 5 years, the interest rate is 7.30% and 7.25% respectively. A 6% interest rate is given on tenures like 46 day to 184 days. If deposits are made for tenures between 185 days to 289 days and 290 days to less than 1 year, then the interest rate would be 6.50% and 6.75% respectively. On lower tenures, the interest rate varies from 4% to 5.50%.
Bank of Baroda - Last month, this state-owned lender had revised its term deposit interest rates. Now it offers 6.45% rate on deposits made below Rs 2 crore for 1 year tenure. The same rate is offered if tenures range between above 2 years to 10 years. While, highest rate given would be 6.55% on above 400 days and upto 2 Years tenure. Between 181 days to less than 1 year tenure, BoB gives 6.25% rate on deposits. Between 7 days to 180 days tenure, deposits enjoy rate of between 5.25% to 5.50%. 
Get Latest Business News, Stock Market Updates and Videos; Check your tax outgo through Income Tax Calculator and save money through our Personal Finance coverage. Check Business Breaking News Live on Zee Business Twitter and Facebook. Subscribe on YouTube.