Shared you debit card ATM pin number with husband, family? You are in big trouble
This is a debit card ATM pin number lesson that everyone should pay heed to, or else risk losing whopping amounts of money!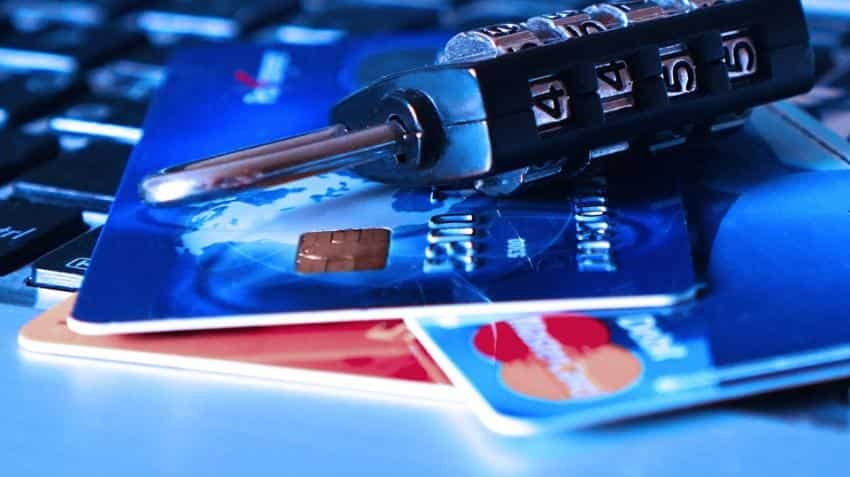 Representational Image: Photo: Pixabay
Debit card ATM pin number is a critical component of safe banking. This is something a couple realised to their cost. It is heartbreaking to get a message saying that an amount has been debited from your account after you typed in an ATM pin, but to your shock, you haven't received any cash. A case between a couple and the largest lender State Bank of India (SBI) has brought into limelight the caution an ATM card holder must approach a trip to a bank ATM in order to protect his security. If this is not done, the bank will not return the money even if a transaction failure occurs. What is even more important to learn from this  case is do not ever share your ATM pin number even with a spouse, family or friends. Banks and RBI are very serious in terms of maintaining security in ATM transaction, which is why, they will not bend the rules even a bit if any form of error occurs from your end. Check out the case and glean the critical lessons:
Customer  vs SBI 
A three year old case has finally reached a conclusion. 
It all began on November 14, 2013, when Vandana, during her maternity period, gave her debit card along with the ATM pin number to her husband Rajesh in order to get some cash. 
When Rajesh tried to remove cash from ATM, only a slip came out of the machine and no cash was dispensed. But the tragedy was that Vandana's account showed Rs 25,000 had been debited from her account. 
Rajesh immediately contacted SBI customer service, and they assured him that the money would be credited within 24 hours and that the fault was with the ATM. 
However, when the money did not return in 24 hours, Rajesh filed a complaint with SBI. But to his shock, the lender closed the matter by saying the transaction carried out was accurate and money was actually dispensed. 
In this midst, Vandana via an RTI query got a cash verification report of the ATM for November 16, 2013, which revealed excess cash of Rs 25,000 in the machine. This information was soon submitted to the court, which later was countered by SBI saying that no excess cash showed. 
The couple then approached SBI for CCTV footage of the ATM cabin, where it showed that no cash was dispensed. 
This battle between Vandana and SBI continued for 3 years. 
The coiple were again shocked when the court has ruled in favour of SBI, saying that the customer violated the norms because neither was she making the transaction nor was she seen anywhere in the footage. The court stated that Vandana should not have shared her ATM pin with her husband instead could have given a cheque for the transaction. 
SBI won the battle as the cardholder violated rules by sharing her debit card ATM pin with another person. Therefore, the transaction was taken as having been a successful one and SBI will not have to make any refund. 
So, now Rs 25,000 has gone for a toss and nobody knows where it went. However, this definitely comes as a big lesson for other citizens regarding sharing their ATM pin. 
About ATM debit cards 
 
Any individual account holder having Savings Bank or Current Account, single, or joint account operated as Either or Survivor / Former or Survivor / Later or Survivor/ Anyone or Survivor / Pensioners, NRE account holders can avail ATM card. 
At SBI, the most popular service on ATMs enables customers to withdraw up to a daily limit of Rs. 40,000/- (limit on Classic Debit Card. Higher value cards permit daily withdrawal limits of up to Rs. 1 lakh per day). 
ATMs give money in denominations of Rs 100, Rs 200, Rs 500, Rs 2000, Rs 5000 and Rs 10,000 currently. Every ATM has a CCTV footage for keeping a record of any theft or misuse of cards. 
RBI has clarified to banks that in case if a customer has a case of failed ATM transactions, they should lodge a complaint with the card issuing bank at the earliest. This process is applicable even if the transaction was carried out at another bank's/non-bank's ATM.
RBI has been working in interest of customers, and that is why it has even laid out a list of factors which a cardholder must follow in order to ensure safety of their debit card ATM pin. It needs to be noted, even RBI says do not share ATM pin number with anyone. 
Customer should conduct any ATM transaction in complete privacy.
Only one card holder should enter and access ATM kiosk at a time.
He/she should never lend his/her card to anyone.
Do not write PIN on the card.
Never share PIN with anyone or seek help from anybody by handing over the card and revealing the PIN.
Never let anyone see the PIN while it is being entered at the ATM
Never use a PIN that could be easily guessed. e.g. his/her birthday, birthday of spouse or telephone number.
Never leave card in the ATM.
Register mobile number with the card issuing bank for getting alerts for ATM  transactions. Any unauthorized card transaction in the account, if observed, should be immediately reported to the card issuing bank.
Beware of any extra devices attached to the ATMs. These may be put to capture customer's data fraudulently. If any such device is found, inform the security guard / bank/ white label ATM entity maintaining it immediately.
Keep an eye on suspicious movements of people around ATMs. 
Customer should beware of strangers trying to engaging him/her in conversation or offering assistance / help in operating the ATM.
Remember that bank officials will never ask for card details or PIN over telephone / email. So, do not respond to any vishing / phishing mails from people indicating that they represent your bank.
As on April 2018, Debit cards transaction was 1,092.70 million in volumes worth Rs 3,102.54 billion. While these cards had ATM usage of 758.94 million in volume term having transaction worth Rs 2,647.97  billion. Card usage at Point of Sale (POS) machine was at 333.77 million in volumes having worth Rs 454.57 billion. 
Whereas credit card transactions were 133.05 million in volume with value of Rs 451.74 billion as on April 2018. Usage at ATMs were 7.3 lakh having worth Rs 3.40 billion, while at POS were 132.32 million in volumes having transaction of Rs 448.34 billion. 
Considering the extensive use of debit and credit cards, one should remember the above mentioned point so as to avoid any loss of cash, because even banks won't help if the above rules are violated. 
Get Latest Business News, Stock Market Updates and Videos; Check your tax outgo through Income Tax Calculator and save money through our Personal Finance coverage. Check Business Breaking News Live on Zee Business Twitter and Facebook. Subscribe on YouTube.
Updated: Sun, Jun 10, 2018
03:05 pm
Mumbai, ZeeBiz WebDesk