SBI home loan: How State Bank of India may make your dream house a reality
SBI has introduced Repo Linked Loan Product for Home Loans. This new home loan lending rate will come in effect from July 01, 2019.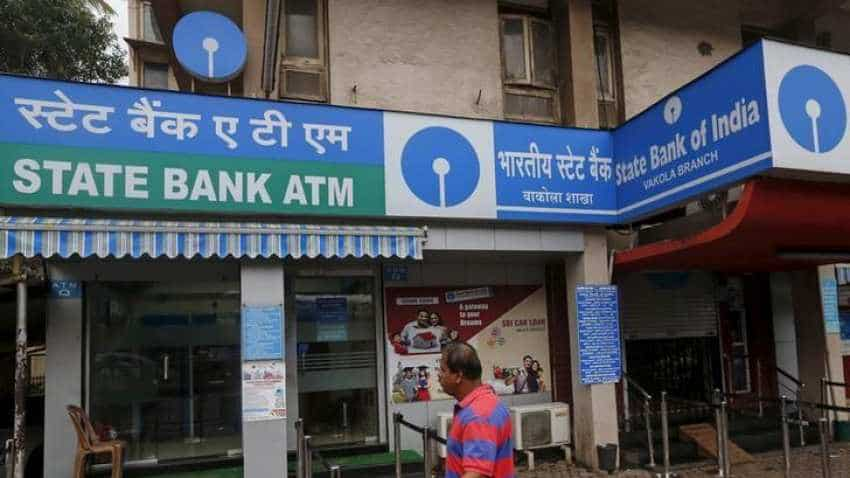 Times have turned good and glorious for home buyers, as now their EMIs are definitely going to become cheaper. Photo: Reuters
The State Bank of India (SBI) has come in quick and bold as compared to other lenders, and in fact it has just changed the way we borrow money for our home loans. Times have turned good and glorious for home buyers, as now their EMIs are definitely going to become cheaper. Home loans are a good way of investing in houses. Few of the reasons would be that, they help you in repayment on a monthly basis for longer tenure hence eliminating the need of gathering hefty cash. Also these days, disbursement of home loans have also become quicker and flexible. But, banks still need to check your ability to for paying dues in future, by taking into consideration factors like credit score, monthly income, past loans, and bank statement. 
Even though home loans are actually a better medium to fund for a residential property, the only burden for a buyer is the interest rates on this lending. But now embrace for a change! Point of note is that home loans have already been well placed since past few quarters, as the lending rates have definitely come down even when lenders adopted the MCLR effect. But, sadly at slower pace, for which RBI has not shied away in blaming banks. 
And then, came the real game changer policy repo rate. Last year, RBI opted for a new plan for ensuring that banks were passing on the benefit of a rate cut to the customers. They asked banks to eliminate MCLR benchmark, and instead link lending rates with their any of the three external benchmark. 
These were - RBI's policy repo rate or government's 91 days treasury bill yield produced by Financial Benchmarks India Private Ltd (FBIL); or government's 182 days treasury bill yield produced by FBIL; or any other benchmark market interest rates developed by FBIL.  However, in previous policy, RBI governor Shaktikanta Das decided to put the new regime on hold, for further discussion and analysis. 
But that still did not change the way for SBI, as the lender enthusiastically made home loans the most attractive lending product last week. SBI has introduced Repo Linked Loan Product for Home Loans. This means, now every change in RBI's policy repo rate, the same impact will be witnessed in SBI's home loan interest rates. This new home loan lending rate will come in effect from July 01, 2019.
Here's how SBI makes home loan cheaper and better! 
Firstly, let's understand how much interest rates SBI is offering on its home loan products. At SBI, home loan interest rates are set in two categories namely salaried and non-salaried separately for men and women. In case of loan upto Rs 30 lakhs, SBI charges interest rate between 8.55% to 8.65% on salaried women, while the non-salaried ones here get between 8.70% to 8.80%. While, for loans above Rs 30 lakhs but up to Rs 75 lakhs - a salaried women gets 8.80% to 8.90%, while the non-salaried one 8.95% to 9.05%. Similarly, a salaried woman gets rates ranging from 8.90% to 9% and that for non-salaried one the rates are 9.05% to 9.15% on above Rs 75 lakh loans. 
In case of men for similar loans mentioned above, interest rates are just 5 basis points higher in the same manner. So that means, a salaried man will get 8.60% to 8.70% on home loan below Rs 30 lakhs. The same applies on other home loan limit as  well.
So now these home loan interest rates at SBI, are set to be revised from July 01, 2019, as RBI's policy repo rate currently stands at 5.75%. RBI governor Shaktikanta Das along with MPC members, have brought down policy repo rate by a massive 75 basis points in last three-consecutive monetary policy. In fact, policy repo rate is lowest in 9 years, as the last time this rate was recorded in July 2010. 
For your information, a rate cut is a major good news for home loans! This is because, when RBI makes a rate cut borrowing from the central bank becomes cheaper for lenders. Hence, they are much better placed to pass on the benefit to customers. 
But guess what! RBI is still not done with rate cuts, in fact they have more room for similar actions in upcoming policies. 
Pankaj Chhaochharia, Dhirendra Tiwari and Sohail Halai analysts at Antique Stock Broking said, " In the backdrop of benign inflation and weak growth projections, we expect 50 bps rate cut over next 12 month. However, monsoon is a key monitor able, especially in the light of weak El Nino conditions over the Pacific. Given our expectation of repo rate cut of 50 bps over next 12 months, we remain constructive on consumer durables and capex related sectors - capital goods, power utilities, cement and corporate focused bank." SBI is a top pick for these experts.
Deepak Kumar, Research Analysts at Narnolia Financial Advisors said, "The retail credit growth remained strong at 16% YoY mainly driven by home loan and unsecured portion. After registering the strong growth in last several quarters, now the retail growth started to show gradual moderation in the overall growth. The home loan credit growth stood at 19% whereas credit card loans growth stood at 29% YoY. The Home loan continues to have the highest share of retail loans at 52%. Other personal loans grew by 19% whereas vehicle loans grew by 6.5% YoY, the lowest growth in last few years mainly impacted by slowdown in auto sales in the country."
Interestingly, Dr. Soumya Kanti Ghosh Group, Chief Economic Adviser at SBI says, " It remains to be seen whether the liquidity, that is currently in surplus mode, is sufficient for the banks to push down deposit rates, as that will purely dictate the trajectory in lending rates even as more rate cuts are in the offing (upto 50-75 bps we are re expecting in the current cycle)."
That said, another 75 basis points cut is still the prediction on RBI's policy repo rate this year. Now with SBI linking home loans with repo rate, that means, that whopping reduction you can expect further. It's definitely like a music to any home borrower's ears, especially the new ones. Also, with SBI extensively lowering home loan rates, competition has further intensified among lenders. Thereby, you can also expect pool of options for best home loans in future. 
Get Latest Business News, Stock Market Updates and Videos; Check your tax outgo through Income Tax Calculator and save money through our Personal Finance coverage. Check Business Breaking News Live on Zee Business Twitter and Facebook. Subscribe on YouTube.
Updated: Mon, Jun 10, 2019
06:34 pm
Mumbai, ZeeBiz WebDesk