Planning to get business loan? Here are 5 questions you need to answer first
 If you are an entrepreneur looking to grow your business with a business loan, here are 5 questions you must have answers to before you start looking for where, when and how to get that loan.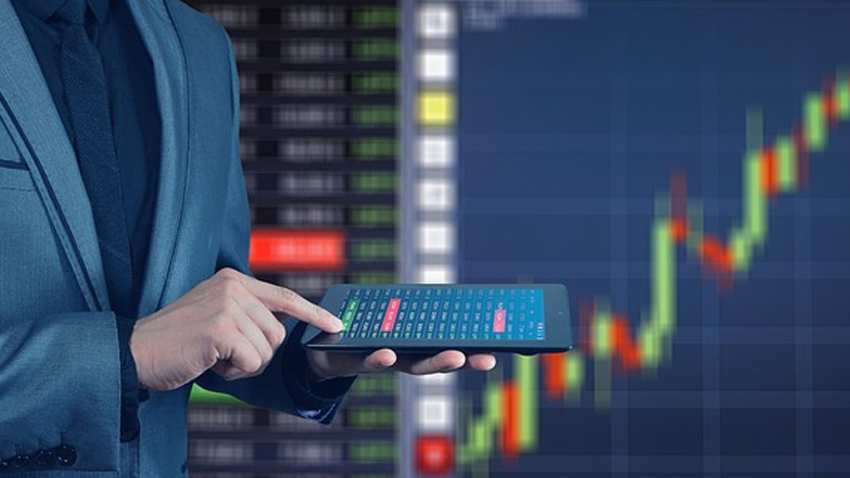 Set up your business first and then plan expansion, based on its performance. Source - Pixabay.
Updated: Fri, Sep 13, 2019
07:27 pm
New Delhi, ZeeBiz WebDesk
Ever since the Modi government came to power in 2014, it has been actively promoting startups in India. The MSME sector alone contributes to 6% of Manufacturing GDP, 25% of Services GDP and 33% of Manufacturing output. While the MSME sector is the backbone of our economy, there are certain things that you need to keep in mind before applying for a business loan, believes Paroma Chatterjee, Chief Business Officer, Lendingkart. If you are an entrepreneur looking to grow your business with a business loan, here are 5 questions you must have answers to before you start looking for where, when and how to get that loan, according to Chatterjee -
 
1. What time is the right time to get a loan?
 
Set up your business first and then plan expansion, based on its performance. The funds from the loan could be used to invest in creating product differentiation, expanding your inventory, increasing your marketing capabilities to reach a larger consumer base or even expanding to another city.
 
However, the best time to apply for a loan is when your business is flourishing. Even if you don't take the loan, you can get your business evaluated and assess its financial health. You can always avail the loan when you really need it.
 
2. How is the financial health of my business assessed?
 
Your loan eligibility is calculated based on both your ability and intent to pay it back. The most basic check for any business' financial credibility to repay a loan is a good credit score. Banks typically require you to visit the branch and present physical copies of different financial documents to a branch manager or a credit evaluation manager to check your eligibility for a loan. You may also be required to provide proof of collateral to be considered for a business loan.
New-age NBFCs and digital lending companies on the other hand, have made for financial inclusion of the larger MSME community by coming up with alternate sources of assessing a business' credibility. Using simple financial information about a business such as its annual sales or the amount paid as GST returns, they have built capabilities to evaluate the financial health of any business.
 
3. What is the right kind of loan for my Business?
 
While all businesses may need loans to enhance their business, not all may require the same kind of loan. Based on the stage & type of business you're in, you can avail different types of loans. Here are a few examples for your reference:
Bank overdraft: This is an extension of credit from a bank that allows you to borrow a set amount of money, even when your account has insufficient funds. The interest rates on this type of loans are generally high.
 
Line of credit: Much like a credit card, a line of credit is a longstanding sum accessible to your business. You pay interest – gradually or all at once - only for the amount you use, even though you have access to a larger credit sum.
 
Instalment loans: The loan amount received is paid back in monthly instalments to cover portions of the principal and interest. Terms, conditions & rate of interests may vary. However, pre-closures may result in penalties or extra charges.
 
Be sure to find a loan that offers you a good tenure, rate of interest apart from flexible repayment options.
WATCH Zee Business TV LIVE Streaming Online -
4. What is my best option to get a loan?
 
Take your time in evaluating your options for a business loan and find the right fit for your requirement. There are multiple options to get a loan. They are:
Banks: Applying for a business loan with a bank usually requires you to visit a branch. You need to make an appointment with a credit evaluation manager and provide physical copies of different documents on your financial history for your loan eligibility to be assessed. You are also required to provide proof of assets you own as collateral for the loan. Disbursal of your loan is subject to verification of all documents furnished by you and takes up a lot of time.
NBFCs: Loan application with an NBFC is much like that of a bank, except you do not need to visit a branch. The documentation is similar but NBFCs have their agents visit you and collect the documents to complete the application. NBFCs take up the same amount of time as banks to disburse a business loan.
Digital lenders: These lenders have simplified business loan application process by offering loans digitally. If you are urgently looking for some working capital, applying for loan digitally with minimal documentation may be your best option. Not only do they offer flexible tenure & repayment options, but also generally, do not charge anything for pre-closure of your loan. You can get your application evaluated almost instantly through a quick & easy online form and get the amount disbursed into your account in just a few days.
5. What are the minimum documents needed to avail a loan?
 
Thanks to the growing digital adoption, loan disbursals have gone from indefinite timelines to hitting the account in just a few hours. All you need are the right documents in place.
Different lenders require different documents to evaluate your application. Typically, banks and NBFCs need physical copies of your Income Tax Returns of last 3 years, balance sheet of your business and proof of collateral apart from your identification & address proof. You also need to share statements of previous loans, if you have taken a loan in the past.
Digital lenders rely on basic documents like PAN card, Business Registration Proof and Bank Statements/ GST returns to start off the loan process. If you have these three simple documents in place, you should be good to apply for a loan, if you are looking at one of the digital options.
 
Now that you have these answers, we are sure you will make an informed decision. Good luck getting the right business loan!
Get Latest Business News, Stock Market Updates and Videos; Check your tax outgo through Income Tax Calculator and save money through our Personal Finance coverage. Check Business Breaking News Live on Zee Business Twitter and Facebook. Subscribe on YouTube.