Loan against fixed deposits? You just have to pay 2-3% interest - But is it better than a personal loan?
Availing loan against fixed deposits can help you in many cases, like marriage, travelling or funding for short term needs. They are generally best when need is for minimal amount.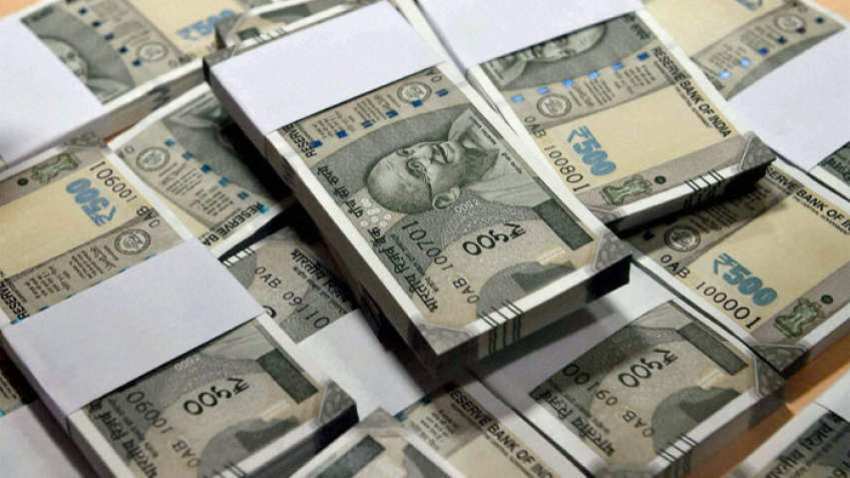 Loan against fixed deposit could help a person in availing emergency cash. Photo: Reuters
A few years ago, this correspondent was in urgent need of cash for higher education. However, the burden of hefty interest rates levied on personal loans was too much. But there was this advantage of having a fixed deposit in a bank and it would come in handy to get a loan. This is a new loan technique, where you can pledge between 60-80% of your FD for loans. That was not the only amazing, but also by opting for this medium, my interest rate and monthly EMIs were also just between 1-2%. Over a period of time, as far as repayments are concerned, there is an added benefit of EMIs getting even more cheaper. That was one flexible and seamless way. The FD amount also continued to earn interest as that rate was added with the total loan rate. 
This was one example, of how loan against fixed deposit could help a person in availing emergency cash and yet pay an EMI which seemed like peanuts. Availing loan against FD can help you in many cases, like marriage, travelling or funding for short term needs. They generally best when need is for minimal amount. 
However, to actually understand how exactly loans against fixed deposit fare against traditional loans like personal ones, it's important we take an expert's advice. 
Loan against FDs!
Aditya Kumar, Founder & CEO Qbera.com says, "A Loan against a fixed deposit is a financing option where you can apply for a loan against your available FD amount. The interest rate on this loan will usually be 2%-3% higher than your current FD interest rate. The process is quick, and it doesn't involve any added charges."
Personal Loan!
Kumar explains that, personal loans are an unsecured financing option offered by banks and alternative lenders. You can apply for these loans without stating a purpose. The terms are simple, and the documentation is relatively hassle-free. 
Now let's have a closer look to whether loan against FDs better compared  with personal loan, explained by Kumar. 
Interest Rate:
The interest rate on loan against FDs will range between 1% to 3%, slightly higher than the latest interest you earn on your deposits from your bank. For example, if your fixed deposit account has an interest rate of 6% to 8%, the interest rate for the loan will be 8% to 10%. 
On contrary, personal loans are unsecured loans, their interest rates tend to be higher. The average interest rate for these loans range from 11% to 24%.
Risk: 
Considering that, loan against FD are secured due to your FD account, the interest will be lower and also there will be a sense of guarantee with bank. However, there is one downside, if you under any circumstance, fail to repay the loan, your fixed deposit account will be immediately opened -up. Additionally, your credit score will take a massive beating. 
In case of personal loan, you have entirely borrowed the money from bank, therefore they do not have risk like the one in loan against FDs, as there isn't collateral involved in the process.  But again, if you fail to repay the loan does affect your credit score, your funds aren't seized, as the liability is limited. 
Amount: 
Most banks will offer 65% to 75% of the fixed deposit's value as your loan amount. So, if you had a fixed deposit of Rs 1,00,000 for 5 years, you can qualify for Rs 65,000 to Rs 75,000 depending on your bank. 
Personal loans, on the other hand, offer a bigger amount ranging from Rs 1 lakh to 20 lakhs. Like loan against fixed deposit, the final amount of the personal loan will depend on your chosen lender. 
Processing Fee:
While a loan against a fixed deposit does not require any processing fee, the processing for personal loans range from 1% to 5%. 
Documentation:
To qualify for a loan against fixed deposit, you'll need a deposit receipt, lien letter, overdraft agreement, demand promissory note, signed receipt, and the duly filled application form. 
Personal loans, however, require much less documentation, especially if you've chosen an alternative lending platform. For instance, Fintech companies, only require salary receipts, bank statements, and a government ID (like Adhaar or Pan card) to process your application. But in case of banks, you will need your salary slip, identity proofs, bank cheque and host of application to fill. 
Application Process: 
To get a loan against fixed deposit, you will have to physically visit the bank. The application form too needs to be manually filled up. 
Personal loans from digital lenders do not involve such long-drawn processes. You can easily send in your online application that'll be subsequently processed over the following 24-72 hours. 
Which is better?
Kumar says, "While both personal loans and loans against fixed deposits seem to be viable options, the mode you choose will depend on your unique requirements. If you already have a fixed deposit account and need the funds for financing a small expense, loan against fixed deposit makes perfect sense."
However, if you're looking to fund a bigger purchase and need the money over the next 1-3 days, personal loans are a better option. So, weigh in your requirements and finally choose the option that works best with your needs! 
Get Latest Business News, Stock Market Updates and Videos; Check your tax outgo through Income Tax Calculator and save money through our Personal Finance coverage. Check Business Breaking News Live on Zee Business Twitter and Facebook. Subscribe on YouTube.
Updated: Thu, Jun 27, 2019
12:46 pm
Mumbai, ZeeBiz WebDesk