Is it good to have multiple savings accounts?
Our introduction to the banking universe start with Savings account, where we deposit our hard-earned money.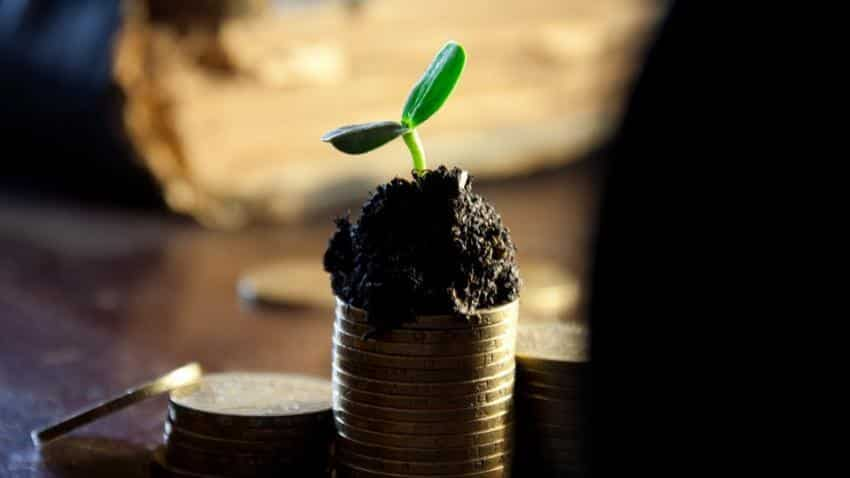 Representational Image: Photo: Pixabay
Updated: Wed, Dec 27, 2017
02:52 pm
Mumbai, ZeeBiz WebDesk
When it comes to depositing your extra money, savings account must have come as the most basic financial product for that income in your mind.
 
The introduction towards banking universe starts with savings account, and it would not be wrong to say that we all have at least one of these accounts despite other schemes available for investment.
 
There are people who love to have multiple savings accounts. We need to understand the pros and cons of having many savings accounts.
 
Savings accounts
 
Under this account, you can save money, transfer funds, withdraw money and also earn interest on the funds you have deposited. This is considered as the best form of storing your money, as it gives dual benefit of liquidity and interest.
 
There are different types of savings accounts like specialized accounts for kids, savings account for women, pensioners savings account and also lifestyle and usage savings account.
 
Interest rates on these accounts are calculated on the minimum account balance and are usually credited to you on half yearly basis or quarterly basis depending on the savings account type and the bank's rule.
 
At present, many banks are offering interest rate ranging between 3.50% and 7% depending on the amount of deposits made in these accounts.
 
Banks have limited number of transactions on savings account, somewhere between 3 and 5 per month.
 
Now that we know, what exactly is savings account, but the question remains as to why we should have more than one savings account.
 
Here's a list advantages and disadvantages for having multiple accounts, as per Bank Bazaar.
 
Advantages:
 
Savings goals unlocked
 
One can have separate savings account for each of their goals either short and long term. By doing so, it becomes simple to track them down and save for each one without disturbing the other.
 
If one bank fails, you can bank on the other
 
Having multiple  accounts in different banks, protects you from risk. In case, one of your banks go down, or are low on business, you might not get immediate access to all your money.
 
In such situation, your savings accounts in other banks will act as your saviour. In case of an emergency, it'll ensure that you have some money in a safe place.
 
Also, having multiple accounts in different banks give you the privilege of different interest rates. Suppose your one bank all of a sudden trims down savings account interest rate, you can enjoy higher rates from other bank's savings account.
 
ATM benefit
 
Often, you must have come across ATMs down of one bank account. It becomes very frustrating as you are not able to use your debit card in times of need.
 
Then another debit card of some other bank supports you. Also, having a spare bank account can also save you from all extra charges.
 
Services
 
Different banks have different services. If you are doubtful of your one bank's services, you should opt for multiple savings account.
 
You'll not only be able to choose the best bank available, you'll also to be able to experience the difference. It is not wrong to expect a high standard of service from banks.
 
Disadvantages:
 
Minimum balance troubles
 
One major cons of having multiple savings account in different banks is that you need to maintain the minimum balance in each of them.
 
If you fail to maintain the minimum balance in all of them, you end up paying unnecessary charges.
 
Many banks use the terms minimum daily balance, minimum quarterly balance or just minimum balance. Average Balance means the amount that has to be maintained in your savings account over a certain period of time.
 
Average balance is calculated by summing up the everyday balance and dividing it by the number of days in the defined period.
 
Hence, you need to be sure of having multiple savings account, whether you can manage to maintain the minimum balance in all of them. If you are not sure, you should stick to one account.
 
Confusion
 
Sometimes, it becomes chaotic to manage so many bank accounts. With all those different limited transactions, minimum balance, interest rates and penalties, you often get confused.
 
If numbers confuse you beyond a point, it's better to stick to one account only.
 
Interest rate
 
As we understood that different banks have different interest rates, we should  keep a tab on such banks which pay better interest rates as compared to others.
 
If you want to avoid this uncertainty and earn better interest rates, you must put all your money in one account (the one with a higher rate of interest, of course).
 
You also need to remember that opening multiple accounts should depend on your needs.
Get Latest Business News, Stock Market Updates and Videos; Check your tax outgo through Income Tax Calculator and save money through our Personal Finance coverage. Check Business Breaking News Live on Zee Business Twitter and Facebook. Subscribe on YouTube.