Is it good time to buy a car during Christmas?
The month of December comes as an end of quarter for many automakers, therefore, they always want to clear the stock to boost their sales for that particular period.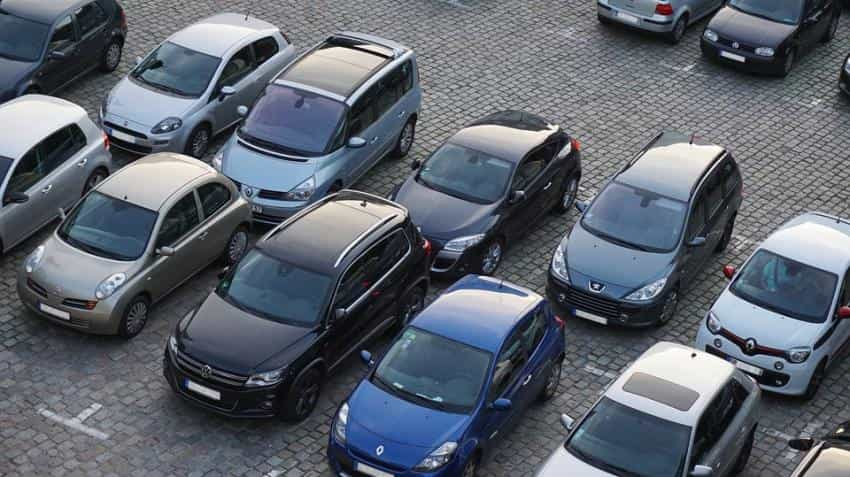 Representational Image: Photo: Pixabay
Christmas followed by New Year always remains a much-awaited season for most people as many companies provide special offers during this festive occasion.
 
Although these offers come on almost everything, the occasion can actually be good for buying your own dream vehicle for plenty of reason.
 
End of the quarter
 
The month of December comes as an end of quarter for many automakers, therefore, they always want to clear the stock to boost their sales for that particular quarter.
 
According to AutoTrader.com report, buying a car at the end of the month in March, June, September or December often leads to even better deals than buying at the end of the month, as dealerships are trying even harder to reach sales goals.
 
Holiday weekends
 
Automakers mostly provide huge deals including cash back offers on their products during a holiday weekend.
 
The AutoTrader report says, "Automakers often offer special financing or cash-back deals for holiday weekends, and dealers sometimes tack on to those deals with special incentives of their own."
 
Year-end targets
 
Dealers have their monthly, quarterly and year end targets, and to achieve that automakers make steep cut in their vehicle prices.
 
As per BankBazaar, many of them may go for a sizeable cut in their commission and give the customer the benefit to sell more units during this time of the year. This help dealers make up for any target they may have missed through the year.
 
Car loans
 
If you do not have enough funds to buy a car for yourself, you can opt car loans from many banks and financial institutions.
 
BankBazaar states that car loans have become one of the most accessible credit disbursement tools in recent times, with many private banks offering as much as 90% of the on-road price of the car.
 
During the holiday season, some banks take it a notch higher by offering even more attractive interest rates for car loans.
 
Currently, banks are offering car loans with interest rates as low as 8.35% to 12% per annum.
 
Minimum age for having a car loan is 18 to 21 years, however, you need to be a salaried employee with a minimum income of Rs 10,000 per month or a self-employed. In case of salaried person, you need to have a three-year experience in  a company, while for businessmen the company should be atleast of two years old.
 
When you apply for a car loan, your lender will review your credit history to determine your interest rate. Your lender will also check your repayment behaviour, your previous credits, and your promptness in repaying your loan or credit card bills.
 
Online discount
 
BankBazaar says, "Purchasing a car online cuts middlemen out of the offline sale chain and it can also save you more money than buying it in the showroom during holidays in December."
 
Not only this, many companies also provide you cash back offers, heavy discounts and best packages for payment made using debit or credit cards.
 
Look for offers
 
Major auto companies like Maruti Suzuki, Tata Motors, Hyundai and even luxury car brand Audi have announced heavy discounts on their vehicles to boost their sales as the end of year 2017 is inching closure.
 
These firms are also offering free insurance, exchange bonuses, lower interest rates, free accessories, discounted annual maintenance contracts, gold coins and free EMI holidays.
 
Audi launched a sale stating "Buy in 2017 and Pay in 2019" on its models including Audi A3, Audi A4, Audi A6 and Audi Q3.
 
Tata Motors too has rolled out 'Mega Offer Max Celebration campaign' where a customer will get a once-in-lifetime opportunity to drive home a Tata car at a down payment of Rs 1 lakh and can save up to Rs 1 lakh depending upon on the model and variant.
 
Maruti too is offering discounts on its models like  Alto, Brezza,  Wagon R, Swift, Celerio, Ignis and Ertiga. Customers can get benefit of over Rs 19,000 compared to their ex-showroom price.
 
Hyundai has also announced a "December Delight" offer where it is providing 100% on-road finance.
 
Updated: Tue, Dec 19, 2017
07:34 pm
Mumbai, ZeeBiz WebDesk