Is gold a good investment in a volatile market?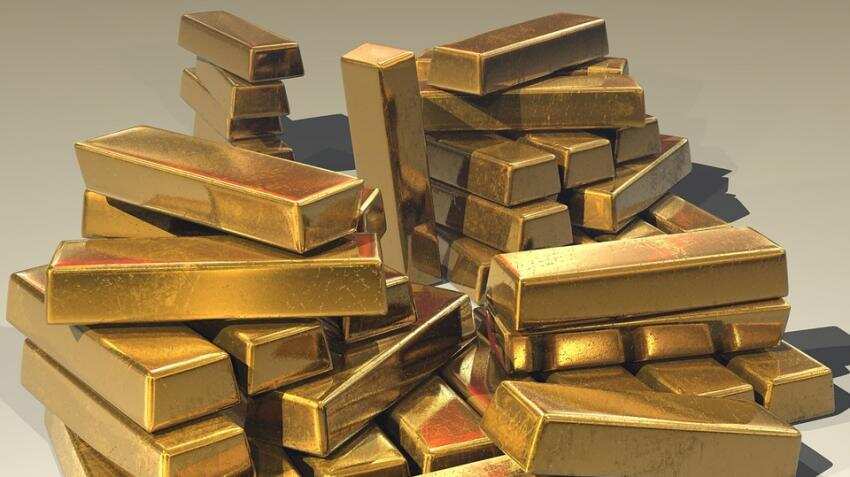 Most Indians hold gold in the form of jewellery, it is advisable not to invest in gold. Image source: Pixabay
Updated: Wed, Feb 28, 2018
09:41 am
ZeeBiz WebDesk
Recently, there has been a lot of volatility in the markets. In such times, people are prone to panicking and worrying about their investments. Most people try to find the safest avenue for parking their money and start evaluating the merits and demerits of stocks, mutual funds, gold and real estate.
Instead of worrying about returns and safe avenues for investing one must focus on achieving ones' financial goals. The best way to tide over market volatility is goal-based investing. The reason goal-based investing is so successful is primarily because when you set a particular goal you are emotionally invested in the process and tend to save diligently to meet the goal.
Additionally, because this process accounts for your risk appetite and time horizon, the investment recommendations you receive are best suited to help you meet your needs. Therefore, those who invest towards goals end up more successful in their investment endeavours. Thus, when you are investing to achieve your goals, the market fluctuations don't affect you.
While planning your investments one must not only focus on financial goals but also be aware of the merits and demerits of different avenues of investing. While evaluating various avenues for investing in place of equity, during times of market volatility, people usually lean towards investing in gold. Gold has long been viewed as a safe form of investment. Until now, people in India have always invested heavily in gold and are the biggest consumers of gold.
Every Indian family has exposure to gold in the form of coins or jewellery. Most people have the following opinion with respect to gold, "Buying gold jewellery is a sign of my wealth and I can easily liquidate it in times of need. Gold prices are always increasing, so buying gold is an investment". While this argument held true a few years back, is gold the go to investment in times of market volatility?
We must remember in our ever-changing financial world, we can't evaluate an asset class based on its previous performance. Until now, gold prices have had a good run and most people purchased gold to have a physical asset which gave them some safety. This investment in gold gave them good returns as well. However, over time the scenario has changed, and gold has given returns only in line with or lesser than the inflation rate.
The other major problem associated with gold is that of liquidity. Gold has socio-economic and emotional value for most Indians and in times of need, people find it very difficult to sell their gold. This fails the main motive of buying gold to use it at the time of uncertainties. This negates the entire purpose of buying gold to use in times of uncertainty.
The major demerit of owning gold jewellery, besides safety and storage is that, when selling gold jewellery, the owner loses a lot of money in melting the jewellery and ends up getting a lot lesser money as compared to the price paid for buying the jewellery. Simply put, the resale value of gold decreases due to jewellery 'breaking' charges.
One must not forget that there are high making charges with respect to buying jewellery as well. Investment in gold does not provide any current income like dividend or rental as in stocks or real estate where investors can reap the rewards of their investment without having to sell their asset.
Thus, in the current scenario, taking in mind the above demerits of investing in gold, it is advisable not to invest in gold.
There are three ways in which gold is held in India as jewellery, as gold coins or bars and as gold Exchange Traded Funds (ETFs). While most Indians hold gold in the form of jewellery, it is advisable not to invest in gold.
For personal consumption one can buy gold jewellery but if one wants to invest in gold or accumulate gold for their child's marriage, he/she should opt for gold ETF or gold mutual funds.
Thus, in times of market volatility, instead of evaluating various avenues of investing and overseeing the demerits of investing in gold and real estate, one must only focus on his/her goals. Gold and real estate should not be considered as alternative modes of investment.
Keeping in mind ones' financial goals and timelines to achieve these goals should be the only thing that should matter in times of volatility.
Source: DNA Money
Get Latest Business News, Stock Market Updates and Videos; Check your tax outgo through Income Tax Calculator and save money through our Personal Finance coverage. Check Business Breaking News Live on Zee Business Twitter and Facebook. Subscribe on YouTube.