How to make the most of Mutual Funds: Follow these DOs before investing
"Mutual Funds Sahi Hai". How many times have you heard this line? Be it television, YouTube videos, social media platforms or even newspapers, probably there is not a single day when you don't come across some information about the Mutual Fund (MF).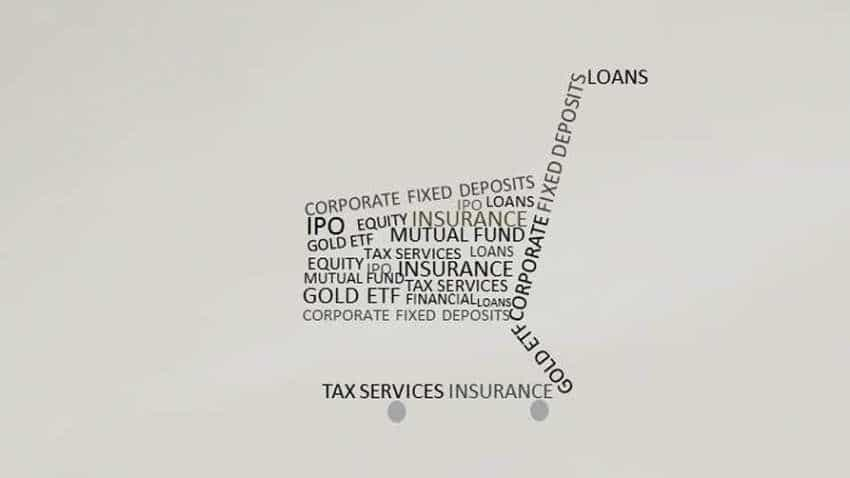 Mutual Funds are subject to market risks. Representative Image/Pixabay
Updated: Tue, Mar 19, 2019
07:09 pm
New Delhi, ZeeBiz WebDesk
"Mutual Funds Sahi Hai". How many times have you heard this line? Be it television, YouTube videos, social media platforms or even newspapers, probably there is not a single day when you don't come across some information about the Mutual Fund (MF). If ads have their way, getting rich through MFs could become everyone's cup of tea. But, this is not the truth. Despite big promises, Mutual Fund investment is tricky. One needs to be careful before taking a dip in the world of Mutual Funds. Before making the investment, people are often confused about the meaning of Mutual Fund itself. A mutual fund is basically a trust that pools the savings of a number of investors who share a common objective. The pooled money is invested in the capital market instruments like shares, debentures and other securities. The income earned through these investments as well as the profits collected through capital appreciation is shared by the MF unitholders. The sharing is done in proportion to the number of units owned by individuals. 
Unlike the direct investment in shares of listed companies, mutual funds offer an opportunity to invest in a diversified as well as a professionally managed basket of securities. And, the cost is also relatively low. 
The Securities and Exchange Board of India (SEBI) regulates the Mutual Funds. As parts of its investor learning programme, the watchdog provides several DOs and DONTs the investors should keep in mind before deciding to put their hard-earned money in Mutual Funds. 
Mutual Fund DOs
- SEBI advises that the investor should take a holistic view of her/his financial goals and invest accordingly. The investor should know that the value of the investments depends on the downs of the market. Hence, MFs don't offer guaranteed returns like bank deposits 
- MF investor must have a PAN card and Bank account. They should strike off all blank/irrelevant fields/clauses in Know Your Customer (KYC) registration form.
- SEBI says that in  the  Scheme  Information  Document (SID)/Key  Information  Memorandum  (KIM), the investor should carefully take note of the following points:
a. Investment objective
b. Asset allocation
c. Risk factors
d. Performance of the scheme relative to benchmark
e. Investment strategy
f. Fund manager and his education, experience and track record g. g. Load structure
h. Rights of unitholders (in the Statement of Additional Information - SAI)
i. Penalties, pending litigations, inspections or investigations,  etc
j. How this scheme is different from other schemes of the mutual fund 
- SEBI document suggests that the investor should peruse the SID/KIM available on the websites of SEBI and Mutual Fund (MF). Check if the asset allocation stated in the SID/KIM matched with the investment objective of the scheme.
- The past performance of a scheme is not indicative of its future performance. One should be aware of the fact that a  New  Fund  Offer  (NFO) with an issue price of Rs10  may not necessarily be better than the already existing schemes. Also, the scheme with a  lower  Net  Asset  Value  (NAV) may not necessarily be a better purchase than a scheme with a higher NAV. The NAV shows the per unit market value of the fund. A scheme's NAV can change as per the market conditions.
- Before making the investment, one should be aware of the fact that an intermediary or its staff making a recommendation must disclose their interest/position in that scheme. 
- While taking the services of MF distributor, the investor should: a. "Ask for the list of fees and charges applicable, before investing"; b."Pay him/her according to the services rendered and advice offered". 
- One should make payments only through A/C payee cheques/drafts/EFT and only to the mutual fund scheme, not to the distributor/agent. 
- If your address has changed, you should immediately update your KYC. 
Watch this Zee Business News
कौन से वो शेयर है जिन पर चढ़ेगा तेजी का रंग? जानिए #Holi से चुनाव तक के रंगीन शेयर बाजार के दिग्गजों के संग। https://t.co/KaAEXmLC14

— Zee Business (@ZeeBusiness) March 19, 2019
- Grievance resolution: In case of loss/theft/damage of statement of units held, apply to the MF. If you have any doubt/grievance, then contact the compliance officer/investor relations officer mentioned in the SID. The Mutual Funds and  Registrar and  Share  Transfer  Agent  (RSTA)  need to have a  dedicated  Email  ID  to register your complaints. In case your grievance is not resolved, you should approach SEBI. You should be aware that the investor complaints against Mutual Funds are displayed on the website of MF and Association of Mutual Funds of India (AMFI). 
- You should keep a track of the website(s) of MFs in which you have invested, SEBI,  and  AMFI. 
Get Latest Business News, Stock Market Updates and Videos; Check your tax outgo through Income Tax Calculator and save money through our Personal Finance coverage. Check Business Breaking News Live on Zee Business Twitter and Facebook. Subscribe on YouTube.