How to invest in stock markets: 8 top points
When it comes to stock investing, often, it is friends or colleagues who are the biggest influence. You get inspired when you hear them talking about how they made huge money from it. Avoid this at any cost. Never follow the fashion, rather invest only after understanding the market and align the investment with your financial goals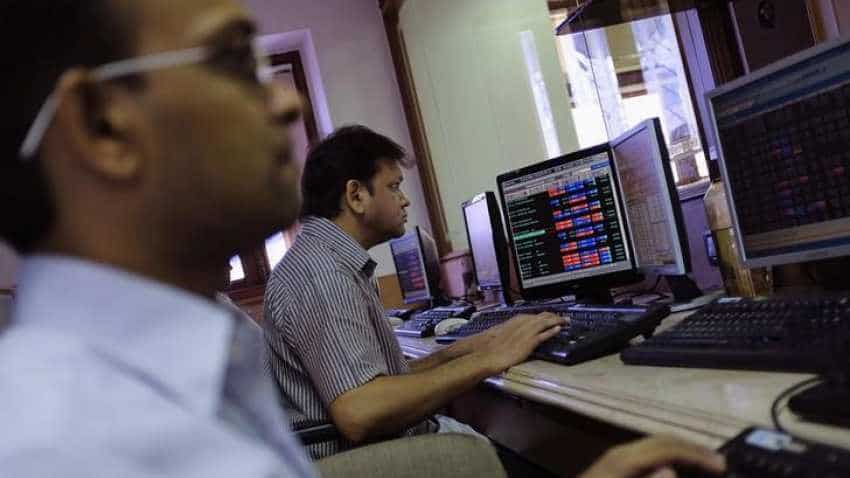 The recent euphoria in the stock market with Sensex/Nifty touching their life time high has prompted many investors to flock towards equities. Image source: Reuters
The recent euphoria in the stock market with Sensex/Nifty touching their life time high has prompted many investors to flock towards equities. If you are one of those planning to invest money in the stock markets hoping to make great returns, you need to do your homework first. If understood properly, stock market can help you to create wealth, but you could also all of it. So, let us understand few important things before investing in the stock market: -
1. Don't invest blindly
When it comes to stock investing, often, it is friends or colleagues who are the biggest influence. You get inspired when you hear them talking about how they made huge money from it. Avoid this at any cost. Never follow the fashion, rather invest only after understanding the market and align the investment with your financial goals
2. Stock market can help you create a fortune
You may have heard stories about people making fortunes from the stock market. But remember that it is not a money tree or a money minting machine. It may have worked for some. But it requires to be done as full-time activity and with a sound market knowledge and utmost discipline.
3. Invest only your excess money
The money you invest in the market should be something that you can afford to lose. Because it is a risky investment and one can possibly lose due to many inherent risks attached with it. So to start with, invest maximum 3-5% of your overall portfolio value and after doing a thorough risk assessment. It helps you avoid shocks. Once you learn the tricks of the trade, you can increase your allocation.
4. Balance your diversification
You must have heard the saying: Don't put all your eggs in one basket. Similarly, with stock investments, invest in a couple of good stocks. But be careful while doing that and don't over diversify. Invest in limited, but good quality stocks. Because anything beyond 10-15 stocks, will restrict your overall investment growth.
5. Don't time the market
In stock market, only two people are always right - one is the almighty God and the other one is a liar. Even Warren Buffett did not try to time the market. Thinking that we can invest in stocks at the lowest valuation and sell at the highest price is a myth. This could be the most dangerous stunt and you could lose all your money. Invest in quality stocks, in a systematic manner and remain invested for the long run.
6. Invest in businesses, not in stocks
You should always invest in a business you understand, than buy a stock. Once you know the business of a company you intend to invest, you will be far more in control and will be able to avoid any pitfall.
7. Control your emotions
Often, investors lose money in the stock market, mainly due to their emotions. Both fear and greed guide their investment decisions. Greed influences investors to make money in the short time, while a bear market phase, will make investors panic and prompt them to sale their holdings. 
Watch this Zee Business video
8. Monitor your portfolio regularly
We are living in a different world that is changing rapidly and anything happening around the world can impact stock markets. Hence, you need to regularly monitor your portfolio. If you can't do that, then either take help from a financial advisor or invest in mutual funds only. 
By Rishabh Parakh
(The writer is chief gardener, money plan consultancy)
Source: DNA Money
Updated: Thu, Aug 02, 2018
10:50 am
Mumbai, ZeeBiz WebDesk