How to give yourself a bonus this Diwali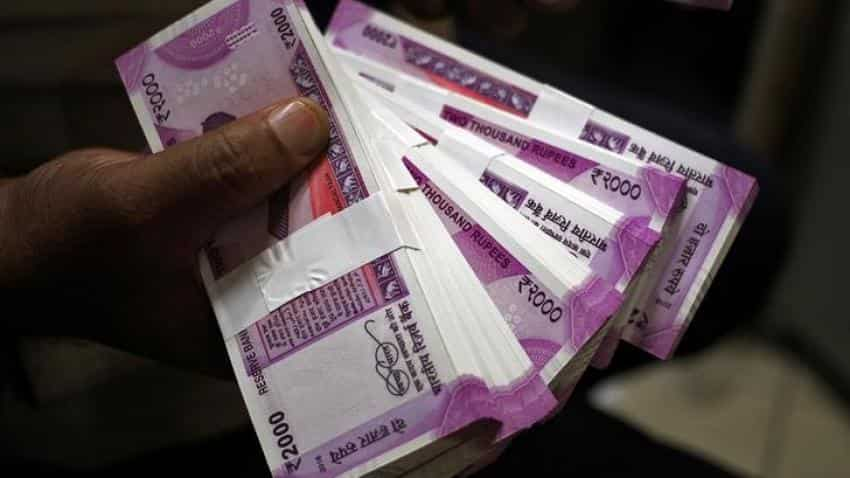 How to give yourself a bonus this Diwali. Pic: Reuters
The Diwali season is here and we all are busy in celebrating & enjoying rituals with joy. While you will be busy in spending your hard earned money for various things, how about giving a Diwali bonus to yourself? Sounds wonderful, isn't it? With a quick analysis and systematic action plan you can definitely get this done. Getting a bulk of cash in hand isn't always called as a Diwali bonus but securing a future while saving some money might be a special bonus to yourself.
Following are few tips that can help you get a bonus for yourself this Diwali:
Prioritise clearing all your debts:
Before you plan to buy new things it's recommended to clear all your earlier outstanding loans or to renegotiate the interest rates with your banker. If you have a loan with a higher rate of interest like Home Loans or your Credit Card payments, you should aim to pay it off first or plan to get the interest reduced. Due to the interest rate reduction in our economy, now your home loan interest rate is at around 8.50% as against the earlier 10.50%, so if you haven't done the renegotiation with your banker, do it today. That will make you feel relax and help you create a substantial financial plan. It will certainly be a special gift, a bonus for you!
Leverage the best offers:
Many companies come up with various mouthwatering offers. Make sure that you double check prices online and offline as happens in many cases, we always end up spulrge and cant really avoid spending on our wants than needs. If you can really control your expenses then nothing like it but if you cannot then at least make sure that you avail the best deal with everything you buy and mind it, it is often seen that people don't use their credit cards or cash back schemes smartly, it can really save you big time. You just need to list down the things you are planning to buy this Diwali and look out for offers on the same and now a days everything can be checked online like on Amazon, flipkart or Paytm and stores like Vijay sales, croma etc.
You can really negotiate smartly and get the best deal from whichever place you want to buy stuff from, remember the fact that this is a buyer's market now, you being a buyer is king now a days, so make the most of it and resultant savings will serve as a bonus. However, if you can avoid your wants and focus on your needs then it can anyways saves you big money. Let me put this way, that during this Diwali time, you can save big time i.e. say 60% by log in your Amazon or Flipkart account, but do you know that there are ways you can save 100% also but how?  It's simple, by not login in to these accounts! But jokes apart, this is indeed serious and important for your future, so be smart, buy smart!
Create a buffer:
It has been observed many times, that people specially those who are depending on their salary income have most of their expenses already planned via EMIs or scheduled payments from their regular monthly salary. So every time after their salary gets credited in their account, most of the money gets spent to cover up their expenses within the span of 2-3 days itself and then there is always a cash cruch during the entire month. To overcome this one may needs to create a budgeted buffer amount in advance or a kind of contingency reserve, equivalent to a month's salary or two cater to any emergency situation which may arise in future. Plan this immediately so that next Diwali, you will have more amount in hand than ever before.
Term insurance of every earning member in your family:
As earning members of any family are its financial pillars, I would strongly recommend you to buy a sufficient term insurance cover to protect the financial risk, what a life of an earning member carries. Having a sufficient Term life cover insured you and your dependent to keep getting the income regularly in case of any unfortunate event of a death of the earning member. Always buy a pure term policy first with a good amount of cover  say Rs. 1 crore or more depending on your risk profiling. Select the right insurance policy today itself and protect your loved ones, please read my earlier columns on selecting the right life insurance policy.
Medical insurance for everyone in the family:
"Health is Wealth", as said often, is true in every sense because the wealth of a person is his or her good health and It is very important that there should be a sufficient risk cover to face any medical emergency. The main reason is the ever increasing medical expenses so you need to be in a sound position to face these unplanned expenses. There are various medical insurance schemes as available, you need to choose the best available plan which caters your requirements, remember the fact that there are many conditions which are not hidden I would say but too complicated at times for you to understand and failing which you may end up not getting any claims in case of any emergency. You need to really understand it in detail and by reading the fine prints of the offer document like does it give you a cover against pre-existing diseases, to check in exactly how many months or year's lock in, they may give you the cover or is there any room rate capping or a list of events wherein a particular policy will not work etc. Please make sure to read, understand and then only buy it otherwise the entire purpose will be defeated.
Investments with long term goal:
Besides a priority to cater your immediate financial needs, you should always keep in mind your Long term needs as well. Because as we know that "Rome wasn't built in a day" your secured financial future will also need good amount of planning and time to achieve the same.  Start building your financial assets to achieve your various financial goals like marriage, buying a house, education for children, marriage of your children etc. It is never too late to start by saving small amounts towards these goals. You're your finances smartly and allocate your funds in order to celebrate your present and protect your future.
Evaluation of expenses:
The key to spending less is to cut back expenses, even though by a small percentage in every area, where you can. You need to evaluation and do a kind of an audit of your expenses to simplify your financial life. An intelligent person can always convince himself or herself by believing or pretending that every expense that person is incurring is a must and cannot be avoided. However, I am sure and you also would agree that if you really analyse your expenses then you would surely be able to cut down good amount of your spend.
I want you to look within and think  deep and you may realise that you can easily save money at various places like for example, spending Rs. 1000-1500 monthly on your mobile expenses seems feasible but the same amount if you need to spend for buhing a good health insurance cover say for Rs. 5 Lakhs will look huge. You need to be careful with your spending and investments, about every penny what you spend should be worthwhile, after all it's all your hard earned money at the end.
Beef up your retirement fund:
Each one us will prefer to have a substantial amount of corpus fund during your retirement time. But it's a must that you take those steps to build and protect your golden years, as early as possible. "Slow and steady wins the race" and your monthly investments say SIPs howsoever insignificant it looks today, slowly and gradually gets converted in to a huge retirement corpus. Start & increase your mutual funds SIPs, PPF or PF contribution today to save for your rainy days.
If you plan well, execute well, then you can celebrate Diwali way much bigger than what you can now and your savings and returns on your investments will become a bonus for yourself for not only during this Diwali but also for the upcoming many more Diwali's to come.
Rishabh Parakh is a Chartered Accountant and the Chief Gardener & Founder Director of Money Plant Consulting, a leading Tax & Investment Planning Advisory Service Provider. He also runs a personal finance blog called "Mango Investor" aka AAM Niveshak at www.mangoinvestor.com.
Written By:
Rishabh Parakh
Updated: Wed, Oct 18, 2017
03:25 pm
Mumbai, ZeeBiz WebDesk