How to earn Rs 50,000 monthly via investing in mutual funds?
To earn regular income whilst sitting at home is a dream that can be possible with the right amout of investment in the right place. We tell you all about it.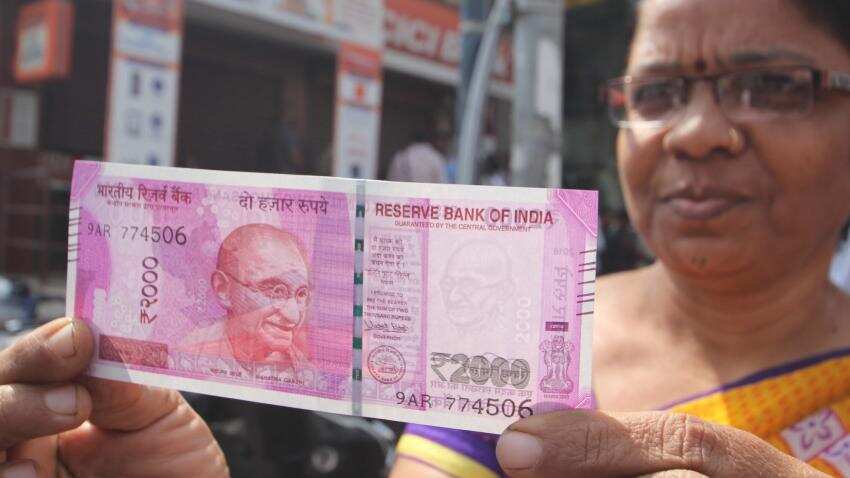 Representational image of a woman with a Rs 2000 note. Image Source: IANS
Disclaimer: This story is for informational purposes only and should not be taken as investment advice.
You can earn a regular monthly income just by investing a substantial portion into mutual funds. However this may include the impending tax liability.
In a mutual fund query, an investor wanted to know where they should invest to earn Rs 50,000 on a monthly basis, a report by ET Mutual Funds revealed.
"I am looking for a monthly income of Rs 50,000. Tell me how to go about it? How much investment is required? Whether one-time investment or SIP? I need low-risk funds and only equity schemes," the query read.
Time period for investment plays a crucial role in drawing out large sums on a regular basis. Investing in the equity market has proved to be fruitful for some who have garnered huge returns but not for others.
 
ClearTax, tax solutions website defines investing in the equity market as a 'speculative activity'. "Investing in stocks should not be equated to trading in the stock market, which is a speculative activity."
To draw a sum of Rs 50,000, the analyst replying to the earlier query suggested that the person should be clear on time period of investment.
"If you are looking for an immediate income, you need to invest around Rs 1 crore to draw an annual income of Rs 6 lakh per year. This is assuming an annual return of six per cent. Also, you do not invest in equity scheme via an SIP to draw regular income. Equity schemes are recommended to create wealth over a long period. To draw regular income, debt schemes or debt-oriented hybrid schemes are better. These schemes are relatively stable than equity schemes," the report said.
 
While investing in mutual funds another popular query is 'SIP or lump sum?' These are the two primary ways of investing in a mutual fund.
"A lump sum investment is a one-time investment while an SIP (systematic investment plan) is a recurring investment," a ClearTax report said.
It further added that if an investor has a big corpus to invest he/she should consider lump sum investments.
"This could be money received after retirement or from the sale of a house or from an inheritance or it might just be the case that you have accumulated money in your bank account and wish to invest it now," ClearTax said.
"SIP investments can also earn higher long-term returns as compared to lump sum investments. You can still invest a lump sum amount in a debt fund, but SIPs are the way to go when it comes to investing in equity funds," the report added.
 
Also Read: 
You may also want to watch:
Updated: Sat, Dec 16, 2017
02:32 pm
Mumbai, ZeeBiz WebDesk