SBI vs HDFC Bank vs ICICI vs Axis vs BoB home loan rates, charges revealed, take the best decision now
Taking a loan can be helpful and allow you to buy a house, but it will not take you long to realise that it has become a nightmare for you.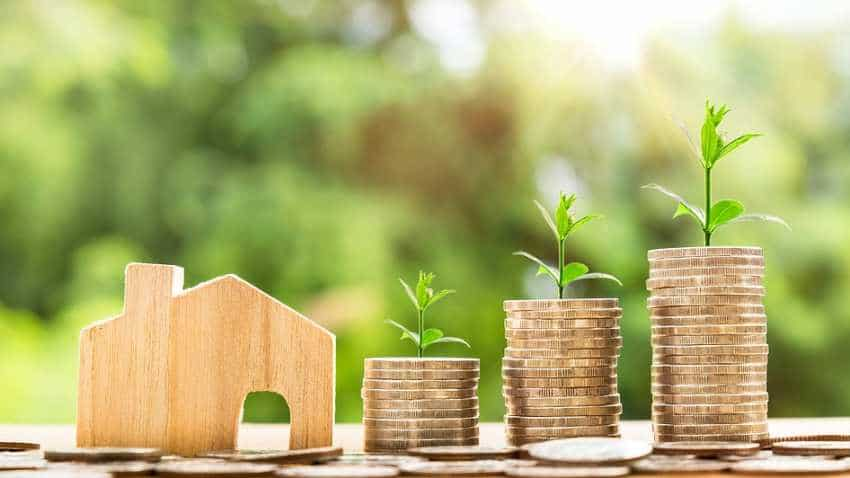 Representational Image: Photo: Pixabay
The festive season is in full swing leading up to Diwali and everyone is preparing their own list of things they will be spending on in order to take advantage of this auspicious occasion. Citizens use festivals as an opportunity to make major purchases like homes and cars especially during Diwali. Consumers have been flooded with massive offers by banks and other companies in a bid to boost sales. So what are the things on the shopping list? It can be anything - from wedding purchases, house, jewellery, vehicles or even travel with the family. Talking about home loans, everyone has a desire to have their own house, however, mostly the case is we are not left with enough cash in hand. However, to fulfill your desire of having a house, you can always look at the banks for help.
You may feel that, just because you already have an account with some bank, then that lender would be the best option to avail a loan from. However, it is advisable to compare first before taking any home loan. This is because you might end up paying higher interest rates on your borrowing as your bank might be charging you more compared to others.
Taking a loan can be helpful and allow you to buy a house, but it will not take you long to realise that it has become a nightmare for you. Hence, it is always best to opt for a home loan, which has lowest interest rates and charges. The burden is definitely eased at some level then.
Having a home loan is better because it comes with long tenures exceeding even 10 years. This allows you to make a proper plan for your repayment of debt in an appropriate manner. A borrower can always choose to close their loan before the tenure ends, however, this varies bank to bank. Some banks have a lock-in period, which means you cannot end your loan even if you have the lump sum amount to fulfill it.
Home loans are given depending upon your age, your salary status, your  capability of repayment and background checks of previous loans. If your credit score is very good then getting an home loan is very easy as your bank is assured that you are trustworthy and capable enough to repay your debt.
There is also some tax benefit available in opting for home loans.
Under the ambit of section 80C even the co-owner can also claim a deduction on the stamp duty and registration charges they have paid for. It is important to keep in mind that since this deduction is provided for under section 80C, the total deduction under this section cannot exceed Rs.1,50,000.
The co-owner can claim a deduction on the home loan interest from house property income up to a maximum amount of Rs 2,00,000 under section 24.
You can also choose between which kind of interest rates you want to pay for your home loan. Banks offer either a fixed interest rate or a floating interest rate 0n home loans. Hence, let's compare which bank gives you best interest rates on home loans.
Currently, it would be Bank of Baroda and Vijaya Bank that offer the lowest home loan interest rate of 8.55% each. However, BoB processing fee charges are 0.50%, depending upon the amount of your loan. The 0.50% charges on loan range between Rs 7,500 to Rs 20,000. As for Vijaya Bank, it also levies 0.50% charge, however, it ranges from Rs 1,000 to max Rs 20,000. These two are also providing the lowest EMIs.
Updated: Sat, Nov 03, 2018
12:52 pm
Mumbai, ZeeBiz WebDesk