Here's a list of savings account schemes for women that banks are offering
Interest rates on these accounts are calculated on the minimum account balance and are usually credited to you on half yearly basis or quarterly basis depending on the savings account type and the bank's rule.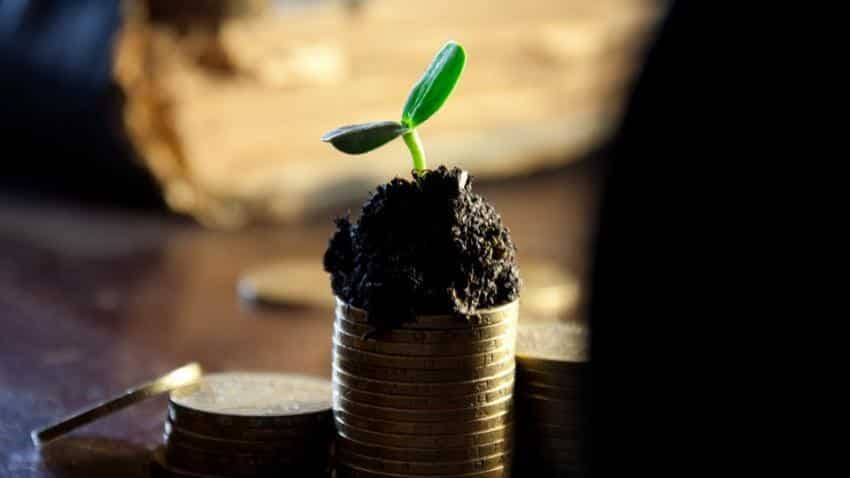 Representational Image: Photo: Pixabay
Our introduction to banking universe starts with savings account where we deposit our hard-earned money. It needs to be noted that many banks have come up with various savings account scheme for women offering many benefits to them.
 
Savings account helps you save money, transfer funds, withdraw money and also earn interest on the funds you have deposited. This is considered as the best form of storing your money as it gives dual benefit of liquidity and interest.
 
Here's a list of savings account scheme, if you are planning to open one.
 
Advantage Woman Savings Account - ICICI Bank
 
ICICI Bank on its website says, "Our Advantage Woman Savings Account includes offers on skill-building courses like IT certifications, music lessons and personality development. We also have offers that help women look after themselves and their family better, like discounts on healthcare, kids' education and more."
 
Benefits of this scheme are:
Cashback up to Rs 750 per month on dining, entertainment and jewelry on usage of Debit Card – now, earn as you spend!
Free unlimited access to all banks' ATMs – with more than 2 lakh ATMs across the country, you are never far away from your money
50% discount on first year locker rentals – this is exclusively for Advantage Woman Savings Account holders.
Zero Balance Account, if Recurring Deposit of minimum Rs 3,000 per month is opened for purchasing Tanishq Jewellery - so no more penalties if your account balance becomes low.
Preferential rates on Home Loan –enjoy the double benefit of a lower rate and of getting a home in your name
Apply easily for iProtect Smart which has a comprehensive premium for Life, Accidental Death & 34 Critical illness cover.
Earn higher interest by setting a balance limit above which money in the savings account will get converted into fixed deposit on request.
Women's Savings Account by Axis Bank
Axis Bank is offering 4% interest rates on savings account balance of up to Rs 50 lakhs and more; while a woman can get up to 3.5% interest on their savings made below Rs 50 lakhs.
Interest earned on Savings bank account will be credited on the last business day of each quarter of the financial year.
Low minimum opening deposit of Rs 10,000 in metros, and monthly e-statements to track transactions of your Women's Savings Account. It offers personal accident insurance cover up to Rs 2 lakh.
Not only this, a woman gets access to more than 13,000 Axis Bank ATMs, 3,000+ Axis Bank branches as well as internet and mobile banking services.
 
Some of the features are:
High daily withdrawal limits of Rs 40,000 at ATMs and Rs 1,00,000 for shopping transactions
First 5 transactions free at Axis Bank ATMs
First 3/5 transactions free at Non Axis Bank ATMs in a metro / non-metro location respectively
Axis eDGE Rewards points for transactions and 500+ rewards and offers to redeem points Earn points for these transactions.
 
Bank of India - Star Mahila SB Account
Under this a woman needs to be a salaried employee or a self-employed starting at the age of 18 years. A customer has to maintain Average Quarterly Balance (AQB) of Rs 5000/- or above
In case of non-maintenance of AQB of Rs 5,000, woman with cheque book facility will be charged with of Rs 89 plus service per quarter, and that without cheque book will have to pay penal charges of Rs 54 plus services tax.
Indus Diva Savings Account by IndusInd Bank
IndusInd Bank introduces INDUS DIVA, a savings account specially designed with the best savings solutions and privileges for you. Here's a list of features.
Specially crafted Platinum Plus Debit card
25% discount on first year fee of Standard Locker
Free Add on Accounts for family
Banking from anywhere in the country/world
In case of joint account woman has to be the first applicant
Platinum Plus Debit Card service available which comes at a discount of 50% of the first year fee.
It gives option to open up to add-on accounts FREE for your family members. You also get grouped account benefit, whereby the average balance can be maintained across the 3 accounts together.
25% discount on the first year fee of Standard Locker.
Free doorstep banking at select locations – cash/cheque pickup and cash/ demand draft delivery
Unlimited other bank ATM withdrawals in India and 1 international ATM withdrawal free per month
Unlimited pay orders and own bank demand drafts free
 
Mahilamitra by Federal Bank
Federal Bank's Mahilamitra  offers various benefits right from digital transaction to making issuance of cheque book.
40 Free Cheque leaves per half-year
One Free monthly account statement to be collected from branch, if not opted for passbook.
Free daily cash withdrawals up to Rs 75,000 /- (through ATM) 
Free daily POS transactions up to Rs 75,000/-
Temporary overdraft facility through ATM's up to Rs 25,000/-
Free Internet banking, Mobile banking and Mobile alerts and E-mail alerts
Free monthly Demand Draft limit of Rs 50,000/-
50% concession on service charges on collection of out-station cheques
50% concession on Processing Fee / Administration Fee for all Retail Loan Products
 Free RTGS / Free NEFT facility available
Silk - Women's Saving Account - Kotak Mahindra Bank
The Kotak Mahindra Bank Silk programme provides women with the best of offers in finance, dining, health and lifestyle, empowering them to do more.
As a Silk customer, enjoy a special 35% discount on Locker rentals for the first year
It gives you 50% discount on the issuance fee on this card
Women's Savings Account - HDFC Bank
The offers include the EasyShop women's debit card with cashback offers, along with higher daily shopping and ATM cash withdrawal limits. Here's a list of features.
Accidental Death Cover of Rs 10 lakhs
Accidental Hospitalisation Cover of Rs 1 lakh
Daily cash allowance of Rs 1,000 per day for a maximum of 10 days per year, for each day of hospitalisation due to an accident
For the claims to be accepted & processed, the first holder of the Women's Savings Account should have made at least 1 Point of Sale (POS) purchase at a merchant establishment using the Debit Card in the 6 months prior to the date of the accident
50% discount on the issuance of a Gift Plus Card when you load a minimum of Rs 5,000 on the card through the branch or via NetBanking
Avail a daily cash withdrawal limit of Rs 25,000 and a daily shopping limit of Rs. 1.75 lakh, and enjoy CashBack upto of Re. 1 for every Rs. 200 spent on your EasyShop Woman's Advantage Debit Card
90% finance on the on-road price of a vehicle and 7 year tenure when you apply for an Auto Loan
2% lower interest rate on Two Wheeler Loan and a 50% discount on processing fees
 IDBI Account – SuperShakti (Women's) Account
 
IDBI Bank is also not far away in providing benefits to woman who open savings account. Here's a list of features of its SuperShakti  account.
Two zero balance account for your child below the age of 18 years
Specially designed Women's International ATM cum Debit card.
Higher ATM cash withdrawal Limits- Rs 40,000 per day
25% discount on Locker services
50% discount on Demat AMC
Free Statement by e-mail
Free amount transfer from Net Banking
Free ten transaction at other Bank ATM
 
Get Latest Business News, Stock Market Updates and Videos; Check your tax outgo through Income Tax Calculator and save money through our Personal Finance coverage. Check Business Breaking News Live on Zee Business Twitter and Facebook. Subscribe on YouTube.