Forget old Will, through this Living Will, you can decide whether you live, or die
Old Will vs Living Will: Terminally ill patients who are adults and in a sound state of mind can make a Living Will about their treatment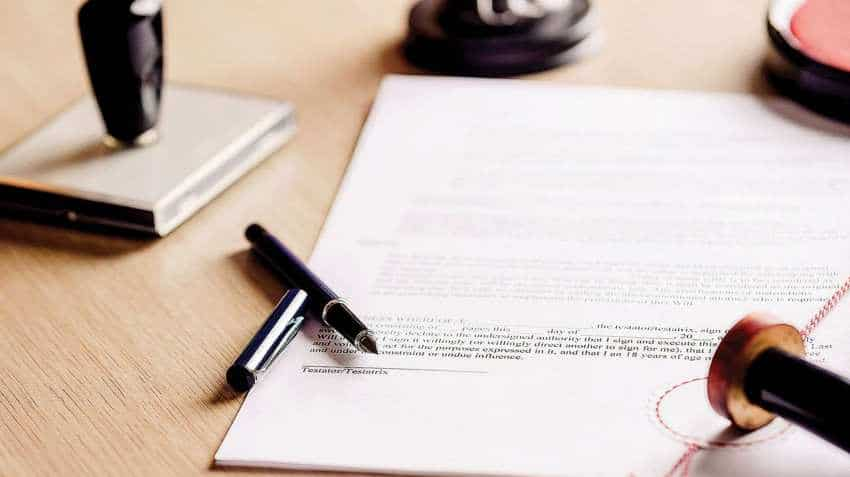 The Living Will needs to be signed in presence of two witnesses, preferably independent. Image source: DNA
The Supreme Court's decision allowing an individual to create a Living Will provides a legal tool for those who do not want a painful prolonging of their life by the advances in the medical treatments when the process of natural death has already started.
What is Living WillI? It is a document that prescribes your wishes regarding the medical treatment you would want if you were unable to share your wishes with the health care provider. In order to make a Living Will, you should be an adult, in a sound state of mind, in a position to communicate and understand the consequences of executing the document.
How to make a Living Will? You need to record the Living Will in writing so that if you are terminally ill, it should state when the medical treatment can be withdrawn or no specific medical treatment is given or the circumstances in which medical treatment is to be withdrawn. It should be revocable and executed voluntarily without any force. You need to specify the name of a close relative who will be authorised to give consent to withdraw medical treatment in a manner consistent with your Living Will.
The Living Will needs to be signed in presence of two witnesses, preferably independent. The Judicial Magistrate of First Class (JMFC) should countersign it. The JMFC will maintain a copy of the Will and forward a copy to the Registry of the District Court of that jurisdiction.
Shinde's mother from Mumbai was in a permanent vegetative state for four years before she passed away in the year 2017. Shinde had seen her mother dying each day and the family was in deep grief with absolutely no ray of hope.
On March 9, 2018, the Supreme Court recognised that the constitutional right to live with dignity also includes the right to die with dignity, hence permitting an individual to make a Living Will. Shinde fearing that if something similar happens to her, has approached her lawyer to prepare a Living Will for herself with the following specific directions:
"If she is ever diagnosed to be in a terminal condition or in a permanent unconscious condition and where the application of life-sustaining treatment would only artificially prolong the process of her dying, she directs that such treatment is withheld or withdrawn and that she be permitted to die naturally. If she is diagnosed to be in a terminal condition, she does not want to be artificially provided nutrition and hydration."
Shinde wishes to name her husband as her agent who will be authorised to give consent on her behalf and he shall be guided by her Living Will. If there is any other medical situation not contemplated by her, then her husband should take the decision. In the absence of a husband, her brother should take the decision. Such a document prepared by her will remove the social and emotional pressure on her family. Appointing her husband as her agent removes the difficulty in decision making where family members may have differing opinions.
The Living Will should be executed subject to the regulatory measures prescribed by the Supreme Court. A medical board consisting of at least three expert doctors would be constituted by the hospital or physician where the patient is admitted to take a decision. If the board rejects the permission to withdraw treatment, the executor/his family/treating doctor/hospital can file a writ in high court.
If there is no Living WillIn cases of terminal illness where there is no Living Will, the procedure would be the same as applied to Living Wills. The physician will inform the hospital and a medical board of three doctors would be constituted. The Medical Board will discuss the case with the family members and if the family members give the consent, the Medical Board will certify the course of action to be taken.
By, Namita Agarwal
(The writer is AVP, succession planning, Emkay Wealth Management)
DNA Money first published this article on 7th November, 2018.
Get Latest Business News, Stock Market Updates and Videos; Check your tax outgo through Income Tax Calculator and save money through our Personal Finance coverage. Check Business Breaking News Live on Zee Business Twitter and Facebook. Subscribe on YouTube.
Updated: Fri, Nov 09, 2018
01:21 pm
ZeeBiz WebDesk