Do you want to invest in Bitcoins? Here's a few facts
 Although it has been available for trading since 2009, performance of Bitcoin became noteworthy this year when it crossed over $17,000-mark.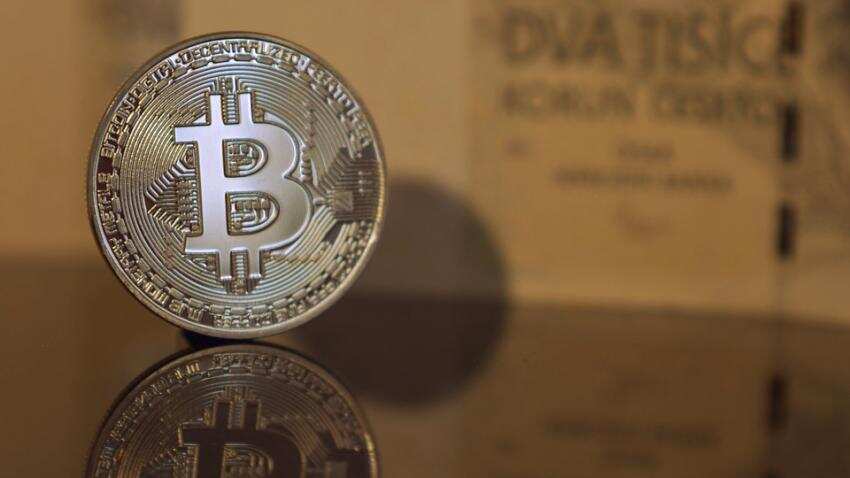 Representational Image: Photo: Pixabay
Looking at Bitcoin's pace of valuation, most of us would have thought to invest in this digital currency to earn millions.
 
Interestingly, the cryptocurrency has already got the honour to become the second most searched global news on the Google's 2017 trending list.
 
Although it has been available for trading since 2009, performance of Bitcoin became noteworthy this year when it crossed over $17,000-mark.
 
Also, two exchanges in Chicago namely CME Group CME and CBOE Holding have now decided to launch their own version of Bitcoin futures looking at the market demand.
 
If you are thinking to invest in this cryptocurrency to reap benefits in future, there are a few things you need to  research on Bitcoin.
 
Alexis Roussel, CEO Bity in an Incrementum Crypto Research report, says, "Until recently we had individuals from financial institutions buying Bitcoin because they were working on crypto projects at their company and wanted to see how it worked. This year it is the institutions themselves that are investing in cryptocurrencies."
 
Bitcoin allows participants to send accounting units, that store value, referred to as Bitcoin, from one user's account to another user's account without intermediaries.
 
The term cryptocurrency and blockchain are used interchangeably due to the inability of separating these technologies. A public and decentralized blockchain cannot exist without a cryptocurrency and vice versa, a cryptocurrency cannot exist without a blockchain.
 
According to Incrementum report, there are two main entry strategies for physical holding of Bitcoin namely – buying Bitcoins and mining Bitcoins.
 
Buying Bitcoins
 
When an investor buys Bitcoins, he can hold and wait for a price increase or he can actively trade Bitcoin on online exchanges that allows shorting, options and leverage.
 
The main setback of buying coins directly is the responsibility of securely storing cyrptocurrency.
 
Now storing cryptocurrency can be tricky for non-tech savvy investors. Thus, most of the coins are left in the digital wallets controlled by online exchanges where they purchase the Bitcoins.
 
Digital wallets are not entirely safe as the reports state that over one-third of Bitcoins are being hacked and only few of them offer deposit insurance.
 
Take example of NiceHash, which describes itself as the largest marketplace for mining digital currencies, said in a CNN report on December 8, that about 4,700 bitcoins worth $75 million were stolen from the site's account.
 
Mining Bitcoin
 
Second best strategy for holding a Bitcoin would be mining them, but this option also presents a considerable amount of risk.
 
Mining hardware for Bitcoin would cost an upfront investment ranging from $10,000 to $ 1 million. The technology used to build mining hardware is rapidly advancing, which shortens the useful lifetime of a miner to approximately 1.5 to 2 years.
 
Mining is a specialized division of labour, and is not the best strategy for an investor who simply wants to gain exposure to fluctuations in the price of Bitcoin.
 
One key important point to know is that Bitcoin has limited cryptocurrency and majority of them has been mined.
 
Data states that Bitcoin has fixed supply capped at 21 million and this digital currency's inflation rate is programmed such that it will decrease by half about every four year.
 
On a daily-basis, around 1,800 Bitcoin get released onto market. The Incrementum, report highlights that this rate will get half to 900 Bitcoin per day in 2020 and then to 450 Bitcoin per day in 2024.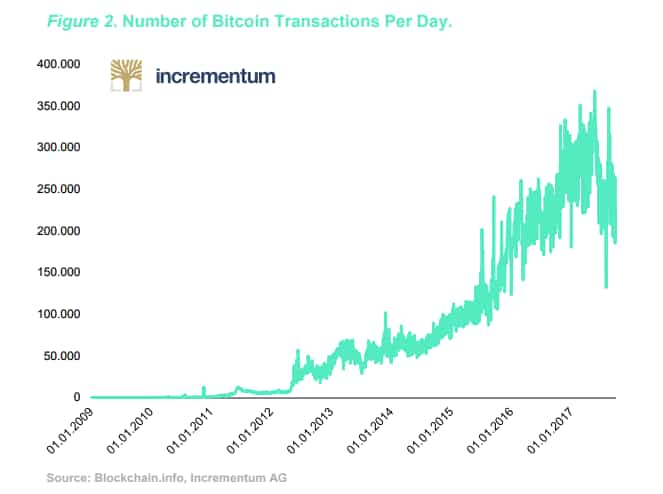 Currently, approximately 16.5 million Bitcoins have been mined from the total cap.
 
Coming back to its current market valuation, it has already reached to high-levels. In India, one Bitcoin on Thursday was available at Rs 10.88 lakh.
 
Experts says that performance of Bitcoin is very volatile and it has become very hard for examination. There is no assurance that Bitcoin will inch higher or will tumble in coming days, if you have purchased it at current value.
 
Andrew Kenningham, Chief Global Economist at Capital Economic, says, "As with many start-ups, the "true" value of bitcoin is unknown because it is unclear whether it has a longterm future. But we doubt that any cryptocurrency will become a serious rival to the dollar or other major fiat currencies, many of which have centuries of history behind them and the backing of governments and central banks."
 
On December 14, Bitcoin was trading at $16,823.75, up by 2.54%, after touching a high of $17,023.04, as per CoinDesk data.
 
It may be noted here that Bitcoin has already witnessed a Bubble phase in the year 2013. The price of one Bitcoin was at $1,147.25 on December 4, 2013, which became more than half to $522 within 15 days right after that on December 18, 2013.

 
Bitcoin continued to tumble since then so much so that it even reached at $177-mark on January 14, 2015, as per CoinDesk data.
 
However in January 2017, when Bitcoin price came back to over $1,000 further to $10,991 on November 29, 2017, continuing uptrend it went up to $13,741 on December 7, 2017, and now has reached between $16,000 and $17,000.
Thus, catching a real sense of Bitcoin's performance is bit difficult at the moment. Further to add on the haze, Bitcoin futures are expected to bring down the price of the coin.
 
CoinDesk in its research report says, "It's also possible that the institutional investors that are negative on bitcoin's prospects (and there's no shortage of those) may use the futures markets to put money behind their conviction. It's much easier to sell a futures contract with a lower-than-market price than it is to actually short bitcoin. These investors may well send signals to the actual bitcoin market that sends prices tumbling."
 
Get Latest Business News, Stock Market Updates and Videos; Check your tax outgo through Income Tax Calculator and save money through our Personal Finance coverage. Check Business Breaking News Live on Zee Business Twitter and Facebook. Subscribe on YouTube.
Updated: Thu, Dec 14, 2017
08:06 pm
Mumbai, ZeeBiz WebDesk