Best car loan interest rate: Here is what salaried individuals should do while purchasing a vehicle
Best car loan interest rate:A number of lenders offer lucrative car loan schemes to salaried individuals. The idea is to grab the best option on offer to purchase your dream car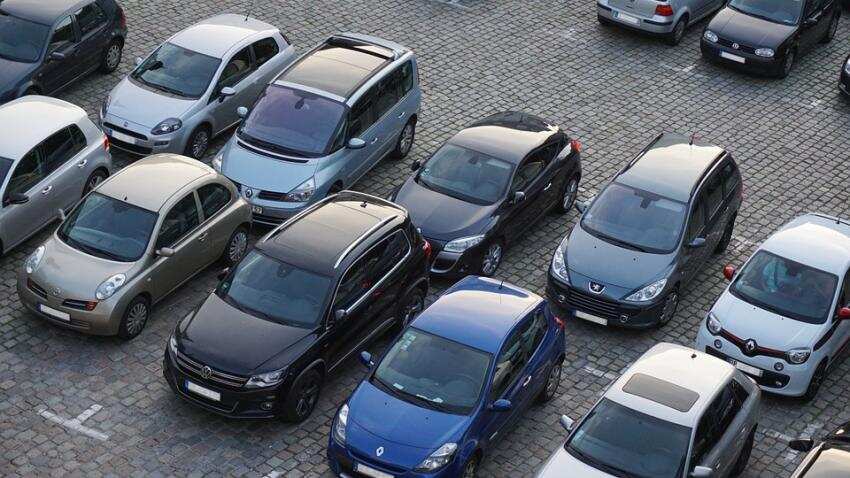 Representational Image: Photo: Pixabay
Best car loan interest rate: At present getting your dream car has become very convenient and easy, as we can simply opt for loans from banks that eliminates the burden of having cash in hand. However, everything that looks good fine does not come comfortably because loan that you take comes with a price.
The banks give you a loan but get a chunk from you in the form of interest, therefore, purchasing a car with cash actually sounds like a good plan.
 
According to BankBazaar, "Of course, using cash is the best way forward most of the times. But at present, with loan rates falling, a Car Loan can actually help, especially if you are self-employed. Even if you are salaried, you can turn it to your advantage."
 
Let's understand which medium is best for purchasing a car, as per BankBazaar, which explains three scenario for financing the car.
 
For instance, if a salaried employee has received a hefty bonus of Rs 7.5 lakh.
 
CASE 1: Salaried and investing in Fixed Deposits
 
In case an individual opt for car loan, he or she would have to make a 20% down-payment and will get a loan for only 80% of the car's value. The loan amount will have a tenure of three years at an annual interest rate of 12% and EMI will come to Rs. 19,010 every month.
 
If the individual makes 20% down payment, he or she is left with Rs 6 lakhs, which can be invested in some other medium.
 
The report says, "Assuming that Mohan earns a post-tax return of 10% per annum on this investment of Rs. 6 lakhs, this amount would have grown to Rs. 8,06,934 in 3 years' time."
 
It can be said that an individual receives higher cash outflow than inflow over 3 years if he opts for a Car Loan and invests in a Fixed Deposit.
 
CASE 2: Self-employed and investing in FDs
 
Just like above, this scenario will also be the same, except that an self-employed can claim tax deduction for the interest payment on the Car Loan.
 
However, claiming tax benefit would only be applicable if the car is registered in the name of the business. With this, an individual has a big advantage when he takes up a Car Loan when he is self-employed.
 
CASE 3: Salaried and investing in mutual funds
 
According to BankBazaar, everything will remain the same as in case of Mohan being salaried and the investment amount. The only difference will be that, an individual will invest in Systematic Transfer Plans (STP) of Mutual Funds instead of Fixed Deposits.
 
STP is where you invest a lump sum in a Debt Mutual Fund and transfer the money to an equity Mutual Fund periodically.
 
If an individual invests Rs 6 lakh in a Debt Mutual Fund which has potential of giving 8% per annum return and transfers Rs 19,000 to an equity Mutual Fund every month.
 
"The idea is to earn more with lower risks. Under the Systematic Investment Plan (SIP) your amount will remain in a savings account that will earn you just 4% per year whereas in an STP your amount remains in a Mutual Fund (as safe as FD) that could earn you double that amount," adds BankBazaar.
 
Assuming that an individual earns a post-tax return of 17% per year on this investment, this amount would have grown to Rs 10,38,566 in 3 years.
 
Hence, an individual  is able to save quite a bit of money when he opts for a Car Loan and invests in Mutual Funds at the same time.
 
Apart from this, if an individual plans to fund for car using the entire bonus amount, then as per BankBazaar, he or she will save the interest payment of Rs 84,364 on the Rs 6 lakh Car Loan.
 
If he or  thinks he can put his cash to better use by investing in Mutual Funds he can earn as much as Rs 2 lakh in 3 years. A car being a depreciating asset won't give you returns.
 
"Taking a loan to buy a car does not make sense if you are salaried and invest in products that earn low returns. However, if you have a cash crunch, haven't saved up or if you get low Car Loan interest rates and are willing in invest in products that give high returns, taking a Car Loan may be the answer to buying your dream car," BankBazaar Concluded.
Updated: Thu, Mar 01, 2018
07:55 pm
Mumbai, ZeeBiz WebDesk