Benefits of Zero Balance Savings account
Under the Zero Balance Savings Account, interest rates are calculated on the minimum account balance and are usually credited on half yearly basis or quarterly basis.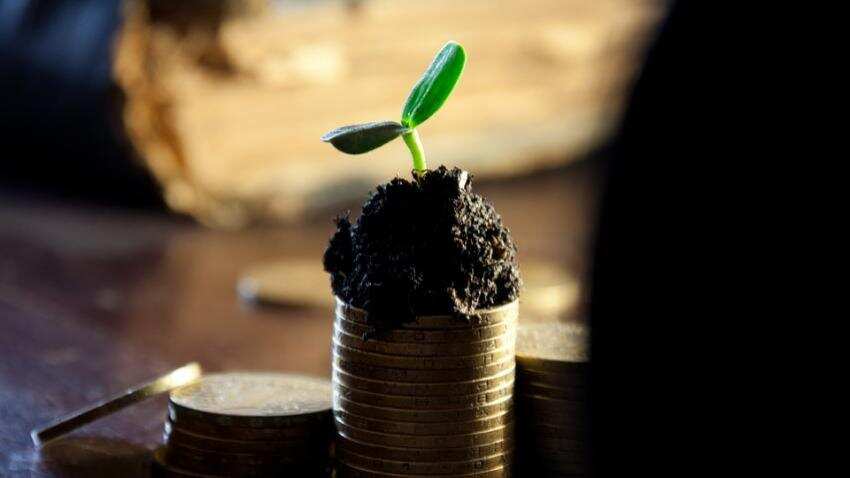 Representational Image: Photo: Pixabay
Savings account in a bank is considered as the most traditional form of investment for it gives us the dual benefit of liquidity and interest.
 
There is another form of account, Zero Balance Savings Account, which can be suitable for those who want to keep them away from the hassle of maintaining a monthly average balance (MAB).
 
Under savings account, you can save money, transfer funds, withdraw money and also earn interest on your deposits. It also comprises specialized accounts for kids, savings account for women, pensioners savings account besides lifestyle and usage savings account.
 
Under the Zero Balance Savings Account, interest rates are calculated on the minimum account balance and are usually credited on half yearly basis or quarterly basis depending on the savings account type and the bank's rule.
 
At present, many banks are offering interest rates ranging between 3.5% and 7% depending on the deposits made in such accounts.
 
Many banks use the terms minimum daily balance, minimum quarterly balance or just minimum balance. Average balance means the amount that has to be maintained in your savings account over a certain period of time.
 
However, in the Zero Balance savings account, you need not maintain a minimum balance. Such accounts are offered to a certain category of customers like salary account holders and through Pradhan Mantri Jan Dhan Yojana (PMJDY).
 
For opening such account, one is needed to submit basic KYC documents.
 
Accounts opened under PMJDY will have free passbook, free Personalised Rupay Debit Card and free cheque leaves.
 
According to RBI guidelines, Basic Savings Bank Deposit Account or BSBDA is now offered by all banks. A BSBDA has no minimum balance requirement and the customers are offered debit card.
 
BSBDA is also referred as zero-balance account but banks may offer the zero-balance flexibility to other types of savings account variants.
 
BankBazaar cites the features of a Zero Balance Savings Account:
 
No condition of maintaining a minimum monthly average bBalance or quarterly average balance.
Free ATM/Debit card that can be used to transact worldwide.
 Free cheque book of fixed amount of leaves per year. Subsequent request for cheque books are charged a nominal fee.
Complimentary passbook is issued as part of the welcome kit, at the time of opening the account.
Access to internet banking and online transactions and standard charges for payment transfers.
Specific number of free transactions every month,subsequent transactions are billed a nominal fee.
Special privileges and offers for salary account holders based on the category of company/institution.
 
The BankBazaar report further highlights the benefits you can avail from opening a Zero Balance account.
 
No need to maintain a minimum balance.
Interest on deposits as per prevailing bank rates.
 Accidental insurance cover of Rs 1.00 lakh.
Direct benefit transfer from government schemes are credited to this account.
Overdraft facility is offered after 6 months of satisfactory operation.
RuPay debit card and free Accident insurance cover.
 
Under Zero balance, a customer cannot exceed his/her total credit in the account over Rs 1 Lakh in a given financial year. Also debit balance should not be above Rs 50,000 at any point of time.
 
If there are no customer-initiated transaction for a specified period of time, your Zero Balance savings account will become dormant. In such cases, you will not be allowed to make transactions through  ATM, internet and phone banking.
 
It is always advisable to activate the account again if you want to enjoy the benefits. Currently, banks in India offer interest rates from 3.5% to 6% on such account.
 
 
Get Latest Business News, Stock Market Updates and Videos; Check your tax outgo through Income Tax Calculator and save money through our Personal Finance coverage. Check Business Breaking News Live on Zee Business Twitter and Facebook. Subscribe on YouTube.