Did a bank ATM just swallow your credit or debit card? Don't worry, just do this
Much to bank customers frustration, there are many reasons why a bank ATM can actually swallow your debit or credit card and refuse to disgorge it.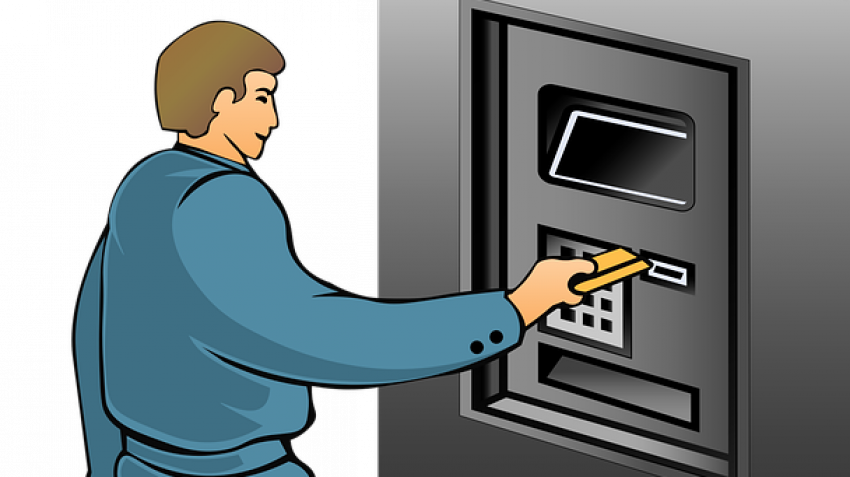 You visit an ATM, but cannot remove any cash because your card is either stuck or just swallowed by the machine. Photo: Pixabay
Credit card or debit card stuck in Bank ATM? It happens rarely, but when it does, it leaves bank account holders scared and frustrated as the prospect of people losing their hard earned money rises. You visit an ATM, but cannot remove any cash because your card is either stuck or just swallowed by the machine. It can be quite frustrating, because you are neither able to withdraw cash, but also lost your card. The situation can be even more horrifying if that was your only card, and you were in dire need of cash from your bank account. 
There are many reasons  why a bank ATM can actually swallow your credit card or debit card. Few common reasons could be because the machine had a technical issue, or else it could not read your card information accurately or found an error in your card or simply because your card was not properly inserted. Also, if you have forgotten your card PIN number and are continuously trying to remove money with a wrong one can be a possible reason. 
So, these days using a bank ATM has become quite advanced. For instance, there are some ATMs that still operate in the traditional way - you put your credit card, debit card in that machine and have to remove it instantly to carry forward the procedure of withdrawal. Chances of your card getting stuck in these so-called old machines is till less but possible. However, nowadays there are ATMs of state-owned or private banks take hold of your card in the machine until the entire transaction is completed. Sometimes, it does not return the card. 
Few of the situations when an ATM can swallow your card are - before the transaction ends, and you try to remove it but cannot. Or else, you have carried the entire transaction and even the amount has been debited but yet you cannot remove your card from the machine. In any case, you are left with a problem which needs immediate resolution. 
If your debit or credit card is stuck or swallowed in an ATM, it can also lead to fraud. It could mean that, the ATM system is penetrated in order to avail your card details such as 12-digit card number, CVV, expiry date, etc. Sadly, there are also chip involved in a card which has details of your bank account. This type of fraud are called as ATM skimming, and is quite popular in  remote areas.  
What can you do if your card is swallowed by an ATM? 
When a card is stuck or swallowed at an ATM, your first immediate action would be to visit your bank or their customer service toll free number almost immediately. That is because, your card can be open for a fraud and misused. 
However, if you have used the same bank ATM where your account branch is, then possibilities are that the lenders technical operators may just retrieve your card from the machine. 
However, the most common method is to block your card by calling customer service number of your bank. You will be given a blocker id, which you have to take to your bank branch and apply for new debit or credit card. 
An application will be asked to fill with details like your bank account number, name, address, registered mobile number with an option for debit or credit card. Sign in the form, and submit to your bank branch. You will be given a new card almost immediately, however, that you can activate at least after 2-3 working days. Then, you are free to once again access your bank account using debit or credit card. 
Also, if you are in need of urgent cash, then you will have to carry cash-related transactions via cheque. As cards are also used for internet banking, mobile banking, etc. and if you have blocked it then they will no longer be available for usage at these portals. Hence, you will have to wait till your debit or credit card gets activated. 
The procedure is simple, thereby, one must not panic and just calmly follow the above mentioned format when an ATM becomes the villain of your card. 
Updated: Tue, Jun 18, 2019
03:32 pm
Mumbai, ZeeBiz WebDesk