7th Pay Commission: 20% salary hike! This department has approved pay increment for its employees
7th Pay Commission: It's a green signal for salary increment and good news too! In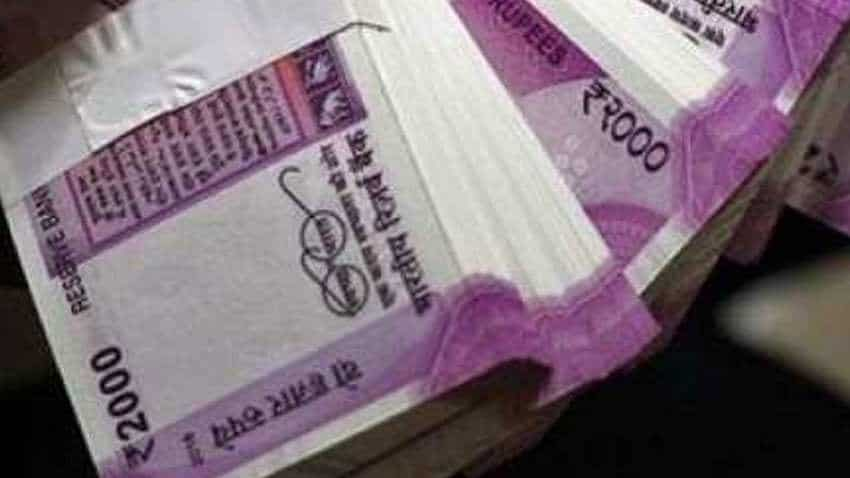 This would translate into a 20 per cent increase in the salaries. Image source: Reuters
7th Pay Commission: It's a green signal for salary increment and good news too! In a major development, the Noida Metro Rail Corporation (NMRC) Board has approved a report by the Nomination and Remuneration Committee on the recommendations of the 7th Central Pay Commission (CPC). The salary hike would benefit 750 regular employees of the NMRC. According to NMRC executive director PD Upadhyaya,"This would translate into a 20 per cent increase in the salaries of the Noida Metro employees."
Earlier, on June 25, the much-awaited metro rail linking Noida and Greater Noida in Gautam Buddh Nagar was inaugurated by Uttar Pradesh Chief Minister Yogi Adityanath. Also known as the Aqua Line, the rail service connecting the twin-cities would run between Sector 51 station in Noida and the Depot Station in Greater Noida, covering a distance of 29.7 km, and has been built for Rs 5,503 crores, officials said. There are a total of 21 stations on the corridor - 15 of them in Noida and six in Greater Noida - all of them elevated, the Noida Metro Rail Corporation (NMRC) said.
The NMRC said the rail service would begin for citizens on Saturday, while regular rides from 6 am to 10 pm would begin Monday onwards.
"On Saturday, rail services would begin at 10 am and continue till 5 pm, on Sunday the timings will be from 8 am to 10 pm. Monday onwards the regular rides will commence from 6 am to 10 pm at an interval of 15 minutes each," NMRC Managing Director and Chief Executive Officer Alok Tandon said.
From Noida, the metro will begin from Sector 51 and halt at Sector 50, 76, 101, 81, NSEZ, Sector 83, 137, 142, 143, 144, 145, 146, 147, 148, and then at Greater Noida's Knowledge Park II, Pari Chowk, Alpha 1, Delta 1, GNIDA Office and Depot metro stations. However, a major concern among the people has been that the interchange stations of the DMRC-operated Blue Line and the NMRC's Aqua Line are not seamless. Commuters from Noida and Greater Noida wishing to board the Blue Line for Delhi will have to get down at Sector 51 metro station and then reach Noida City Centre metro station, a distance of 2.5 km. NMRC officials say the trouble would reduce once the Blue Line's Sector 52 metro station begins operation, which is at a distance of around 300 metres from the Aqua Line's Sector 51 metro station. 
The Aqua Line, whose construction started in May 2015 and was completed in record time, was initially expected to be opened for public in November and then December in 2018.
(With agency inputs)
Updated: Wed, Jan 30, 2019
07:11 pm
ZeeBiz WebDesk