Speakers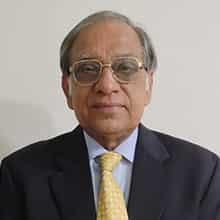 Ajit Lakra
Managing Director, Superfine Knitters
Ajit Lakra after doing MSc Chemistry, initially worked with a leading Air conditioning company for 4 years. Post which in 1976, he joined his family business of bicycle parts manufacturing. He later moved to the textile sector in 1980 and started his business of manufacturing knitted fabrics and garments. Today, Superfine Knitters is one of the top suppliers of fabrics and garments to many national and international brands. Superfine Knitters is listed on BSE SME platform. Ajit Lakra has been leading the Ludhiana textile industry as President of Ludhiana Knitters Association & Head Textile Division, Federation of Industrial & Commercial Organization.
Tuesday 13th August
Webinar
Indian Textiles: The Growth Strategies
Listen from the domain experts how are planning the growth strategies.