Rekha Jhunjhunwala picks 5.2% stake in this multibagger stock
Rekha Rakesh Jhunjhunwala's name appears among the investors of Raghav Productivity Enhancers. She bought 6,00,000 equity shares — representing 5.23 per cent of the company's equity — in the quarter ended March 2023, according to the data available on stock exchanges.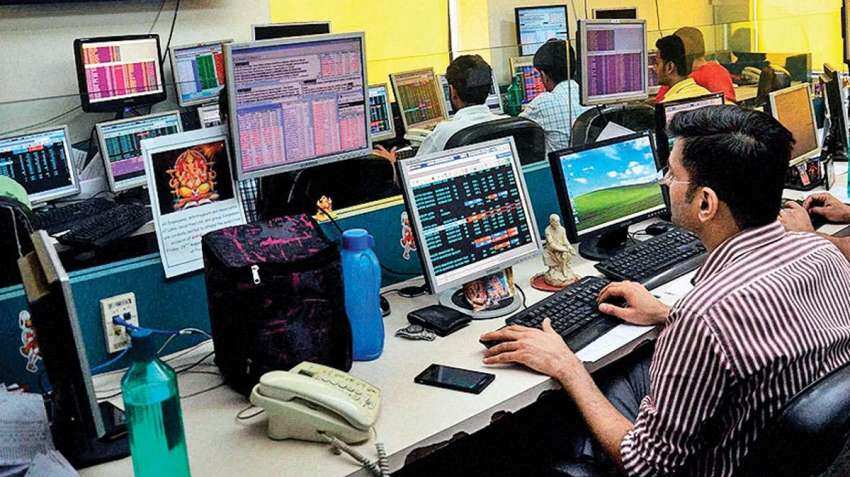 Raghav Productivity Enhancers shares have surged 3.9 times in the last two years. | Representational image: PTI
Rekha Rakesh Jhunjhunwala stock: Rekha Jhunjhunwala — the wife of late legendary investor Rakesh Jhunjhunwala — has picked a stake in a small-cap stock in the January-March period. It is a multibagger stock, which already features in the portfolios of eminent investors Ashish Kacholia and Mukul Mahavir Agrawal.
The stock is Raghav Productivity Enhancers (RPEL). Rekha Rakesh Jhunjhunwala bought 6,00,000 Raghav Productivity Enhancers shares — or 5.23 per cent of the company's equity — in the quarter, according to shareholding data available on stock exchanges.
According to norms laid out by capital market regulator SEBI, all the listed companies are required to disclose the names of their key shareholders owning one per cent or more on a quarterly basis.
Rakesh Jhunjhunwala died last year in August. He was called the Big Bull of Dalal Street.
Rekha Jhunjhunwala, who inherited most of her husband's portfolio and wealth after his death, publicly holds 30 stocks with a net worth of over Rs 27,226.9 crore, as of April 18, 2023, according to stock analysis portal Trendlyne.
While Rekha Jhunjhunwala has taken a fresh entry, both Kacholia and Agrawal apparently booked profit in this multibagger stock in the three-month period. Both trimmed their holding in Raghav Productivity Enhancers during the quarter, according to the shareholding data.
According to the data, Mukul Mahavir Agrawal held 1,78,074 equity shares (1.55 per cent stake) and Ashish Kacholia held 2,31,683 shares (2.02 per cent stake) in Raghav Productivity Enhancers in the final quarter of the financial year 2022-23. Both celebrity investors had picked fresh positions in the company in the previous three months.
Raghav Productivity Enhancers shares finished largely unchanged at Rs 900 apiece on BSE on Tuesday. The stock has zoomed 3.9 times in the last two years, from Rs 230 apiece on April 16, 2021.
As of April 18, Raghav Productivity shares have risen almost 60 per cent in value in one year, a period in which the as Nifty50 headline index has dropped three per cent.
What does Raghav Productivity Enhancers do?
Raghav Productivity Enhancers is engaged in offering Ramming Mass Minerals and offers refractory material in induction furnaces to its customers. Ramming mass is a pre-blended dry vibrates refractory made from a selected mix of Silica Grains. This blend of grains along with a binder, and boric acid forms the working lining in an induction furnace used for melting steel.
Since 2009, the company has been offering premium quality products such as Silica Sand, Casting Powder, White Ramming Mass, Premixed Ramming Mass, and Quartz Silica Ramming Mass, among others.
Catch highlights of the April 18 session on Dalal Street here. For all other news related to business, politics, tech, sports and auto, visit Zeebiz.com.
Updated: Tue, Apr 18, 2023
04:12 pm
Mumbai, ZeeBiz WebDesk