Lupin shares hit 52-week high after drug maker signs business transfer pact with subsidiary
Lupin shares surged to a 52-week high on Tuesday, surpassing a peak touched last week, after the drug maker's board announced a business transfer agreement worth Rs 750-850 crore with its subsidiary, Lupin Manufacturing Solutions.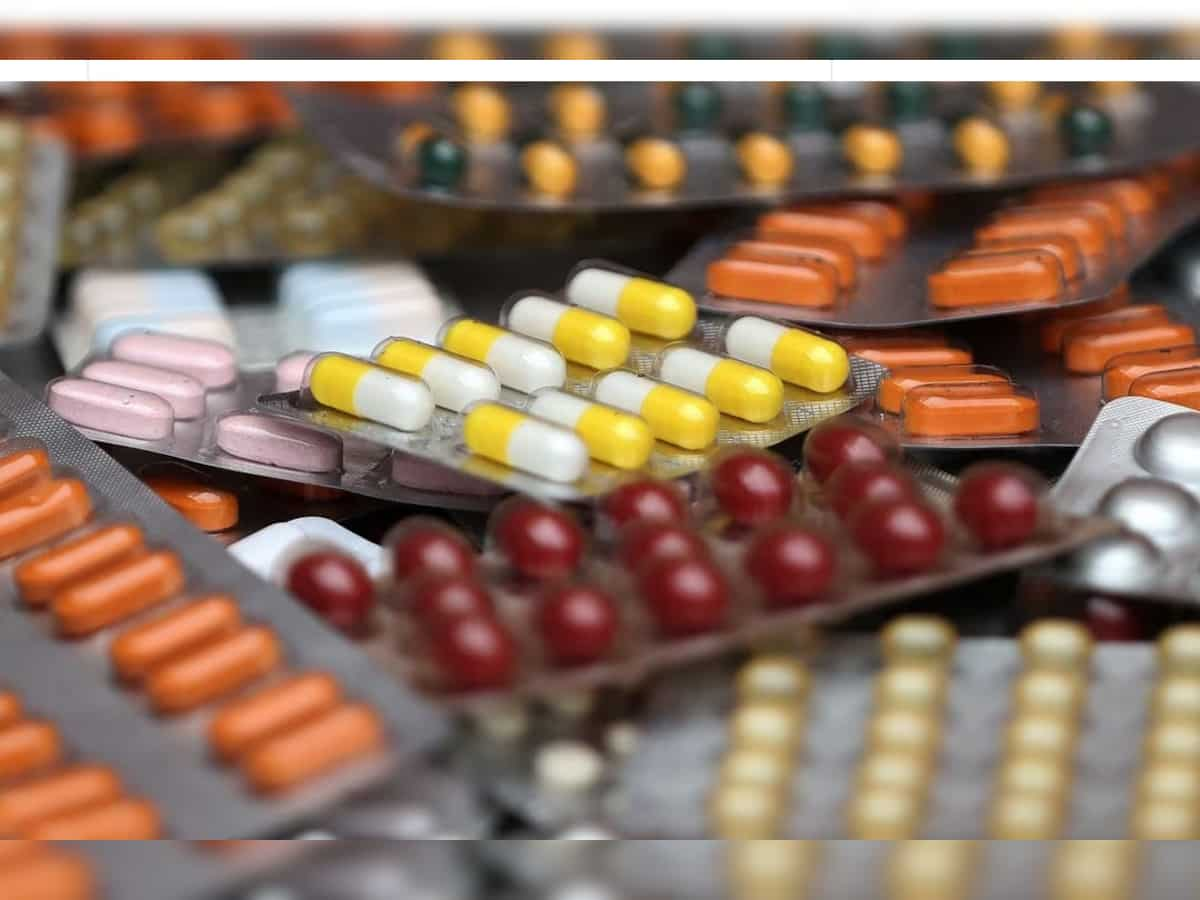 Drug maker Lupin's shares were in high demand on Dalal Street. | Image: Reuters
Lupin shares registered sharp gains to scale a 52-week high on Tuesday, a day after the drug maker's board gave nod to a business transfer agreement with its subsidiary, Lupin Manufacturing Solutions, involving two API manufacturing sites at Dabhasa, Gujarat, and Visakhapatnam, Andhra Pradesh. The Lupin stock gained by as much as Rs 46.4, or 4.1 per cent, to touch a record Rs 1,174.3 apiece on BSE, crossing an existing 52-week peak scaled last week. 
As part of the deal, Lupin plans to transfer part of its API business, operated through the Dabhasa and Visakhapatnam manufacturing sites and select R&D operations, to Lupin Manufacturing Solutions, for a consideration of Rs 750-850 crore "subject to movement in working capital and other items in the intervening period up to completion". The proposal "includes fermentation, at Lupin Research Park, Pune, along with all related assets and liabilities including but not limited to movable assets, products, employees, contracts (including lease deeds), intellectual property, licenses, permits, consents, approvals, transferable tax credits, trade receivables, inventories, trade payables and insurance policies", according to a regulatory filing.
The agreement is likely to be entered in October 2023, and the transaction to be completed by December 31, 2023, Lupin said. 
The slump sale will be subject to customary satisfactory completion of conditions precedent, including the necessary approvals, and the transaction will have no impact on a consolidated basis, it added.
Lupin said the operations being transferred, as part of the deal, accounted for revenue to the tune of Rs 343.9 crore for the financial year 2022-23, and net worth of Rs 611.5 crore, as of March 31, 2023.
The Lupin stock gave up much of its initial intraday gains amid wild swings in the market, where the headline Nifty index retreated from an all-time high touched earlier in the day.  Lupin shares finished the day 0.6 per cent stronger at Rs 1,135 apiece on the bourse.
What is Lupin Manufacturing Solutions?
Incorporated on July 24, 2023, Lupin Manufacturing Solutions Ltd (LMSL) is a wholly-owned subsidiary of Lupin.
The subsidiary will be engaged in the business of manufacturing, sale, and trade of all types of APIs and intermediates, fermentation, and contract development and manufacturing operations (CDMO).
Is there an opportunity in Lupin shares at the current juncture?
Lupin shares have staged a turnaround after a long time amid an overall upmove in the pharma space, providing investors with an opportunity to enter from a perspective of 6-12 months, Avinash Gorakssakar, Director Research at Profitmart Securities, told Zee Business. 
Lupin can make a good match for investors' portfolios at the current juncture, Gorakssakar said, citing the company's strong fundamentals, healthy operating leverage, and creating potential. He also likes Sun Pharma from the basket. 
Lupin results
Lupin staged a strong financial performance for the first three months of the current financial year, driven by new launches and double-digit growth in its key markets, beating analysts' estimates by a huge margin on all fronts. 
The pharmaceutical major reported a consolidated net profit of Rs 452 crore for the quarter ended June 30, 2023, as against a net loss of Rs 89 crore for the corresponding period a year ago, over revenue growth of 29 per cent on a year-on-year basis to Rs 4,814 crore. Its margin improved by 1,160 basis points to 17.8 per cent for the three-month period compared with the year-ago period, according to a regulatory filing. 
According to Zee Business research, the drug maker's quarterly net profit was estimated at Rs 265 crore, revenue at Rs 4,576 crore, and margin at 13 per cent. 
Lupin registered sales growth to the tune of 57 per cent in North America, 10 per cent in India, and 20 per cent in Europe, the Middle East and Africa. Its global API segment registered growth of 32 per cent. 
The company's management exuded confidence that it would maintain its gross margin in the coming quarters.
According to brokerage Geojit Financial Services, a good performance in key products, the launch of the drug Darunavir in North America, and strong growth in domestic cardiac and respiratory therapeutic businesses aided Lupin's overall growth in the first quarter of the financial year ending March 2024. The margin expansion, according to the brokerage, was aided by the company's improved product mix. 
Last month, the brokerage reiterated its 'hold' rating on Lupin with a price target price of Rs 1,142, citing stretched valuations.
Catch latest stock market updates here. For all other news related to business, politics, tech, sports and auto, visit Zeebiz.com.
Updated: Tue, Sep 12, 2023
04:00 pm
New Delhi, ZeeBiz WebDesk