UK's mini budget leads to market turmoil forcing intervention from Bank of England – Expert Ajay Bagga analyses action
Ajay Bagga said the problem emanated after the mini budget was announced. The government has increased its fiscal deficit further by 70-75 billion pounds. The global investors are unhappy with the move and IMF has also expressed concerns saying that it was not the time to undertake tax cuts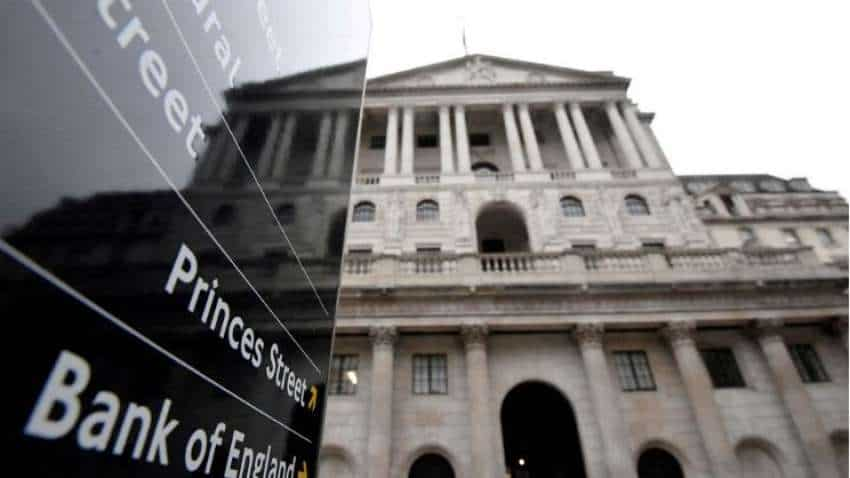 The Mutual Funds have been indicating that this will create a problem inviting margin calls if the yields are allowed to increase in case of gilts. Source: Reuters
Liz Truss-led UK government's massive tax-cutting and government borrowing measures in its mini-budget on last Friday has spooked the markets so much so that the Bank of England had to intervene to calm the nerves. In chat with Zee Business Managing Editor Anil Singhvi, expert Ajay Bagga explains the full story in detail.
Bagga said that the problem emanated after the mini budget was announced. The government has increased its fiscal deficit further by 70-75 billion pounds. The global investors are unhappy with the move and International Monetary Fund (IMF) has also expressed concerns saying that it was not the time to undertake tax cuts, Bagga said. IMF wondered where the deficit will be compensated from and also new sources for additional borrowing.
Kwasi Kwarteng, British politician and Chancellor of Exchequer's comment that the markets would still go on, did not go down well with the investors leading to more debacle.
Bagga said that the 30-year bond prices have crossed 5 per cent. While the prices are on the rise globally, in this case the problem is different, he added. The pension funds buy derivatives through Mutual Funds to give pensions to the account holders.
The Mutual Funds have been indicating that this will create a problem inviting margin calls if the yields are allowed to increase in case of gilts.
This feat came true as margins calls started coming quite fast on Tuesday and Wednesday. It was worth around 150 million pound, he said.
Pension funds receive certain amount every months just like we receive in our provident fund accounts. They have no other source of income and which is why they started selling. They started selling their holdings in these derivatives forcing Bank of England to intervene.
Margin Call is a situation when the value of a security in margin account decreases. When a margin call occurs, the investor must choose to either deposit additional funds or marginable securities in the account or sell some of the assets held in their account.
Bagga said that this was unprecedented when a G7 nation is witnessing this kind f crisis. Bagga said that Janet Yellen, who is US' Secretary of Treasury has also expressed concerns citing that this could lead to an economic crisis.
Bank of England's intervention now is contrary to its efforts of controlling inflation via interest rate hikes and monetary tightening. The Central Bank was about to sell bonds and are now forced to buy bonds, he further added.
They have said that they will buy bonds worth 14 billion pounds for the next 14 days. This has led to a fall in yields.
All this has led to a further turmoil in stock markets, Bagga said. 
The US yields are also falling.
He said that the current situation is temporary.
Bagga also said that US economist and Former Secretary of Treasury has said that British Pound must not be considered as a currency of developed market now and be considered as a currency of emerging markets. It is only making UK's markets a submerging market.
Bagga said that it was a move without much thought into it.
Bank of England's intervention was a timely move but will have a temporary impact, Bagga said adding that the fundamental problems remain. 
Updated: Thu, Sep 29, 2022
04:45 pm
New Delhi, ZeeBiz WebDesk