SIP Stock with Anil Singhvi – Welspun Corp – ACCUMULATE this stock at every level
SIP Stock With Anil Singhvi – Welspun Corp - In today's edition of Strong Investment Portfolio (SIP) Stock with Zee Business Managing Editor Anil Singhvi, Research Analyst Ashish Chaturvedi recommends a stock that would give high returns to the investors
SIP Stock With Anil Singhvi – Welspun Corp - In today's edition of Strong Investment Portfolio (SIP) Stock with Zee Business Managing Editor Anil Singhvi, Research Analyst Ashish Chaturvedi recommends a stock that would give high returns to the investors.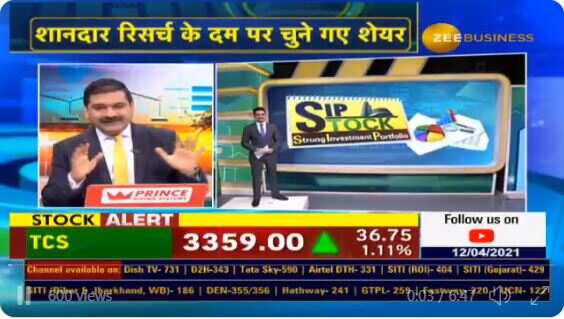 Chaturvedi recommended Welspun Corp - a company which manufactures pipes for companies in the oil and gas sector boasts of an enviable list of clients including Saudi Aramco, British Petroleum, Total, Reliance Industries. The business operations are not just limited to India, he said adding that 21 per cent of its revenue comes from the US where it has a manufacturing unit.
Around 15 per cent comes from its Saudi Business, he further said.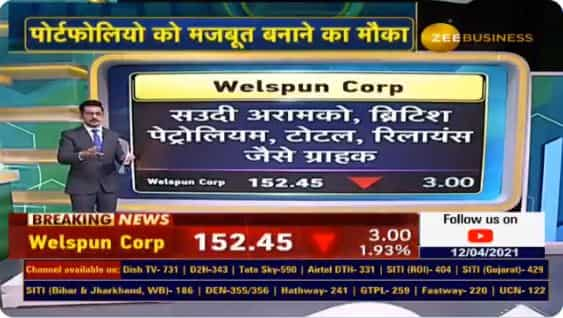 Welspun Corp Promoter stake
Welspun Corp - Market Guru Anil Singhvi Take
Market Guru also called this stock excellent and gave two major reasons why this company was very strong. The company has a large cash in hand at Rs 974 at a time like this, he said. This translates into Rs 70 cash per share.
The promoters and FIIs raised stakes in the company during the last quarter and this is the second most important aspect about Welspun Corp, Singhvi said.
Welspun Corp - Expert Take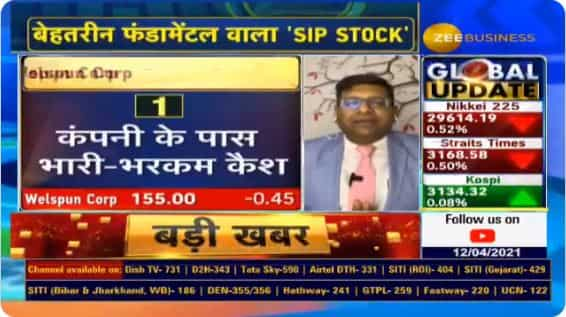 Top Stocks to Buy – Welspun Corp – Expert Kunal Saraogi said that the stock is comfortably placed on the technical charts. A big upside is open now. He sees the target price at Rs 200 – a 25 per cent upside from the existing levels. It is also the resistance level, he said.
This stock was trading around Rs 154 at the time of recommendation. He said that it augured for the investors that the stock markets are struggling. The valuations of this stock are attractive and hence it should be accumulated, Singhvi said.