Rakesh Jhunjhunwala to be awarded Padma Shri posthumously today – a quick recap of his top stock bets
Legendary investor Rakesh Jhunjhunwala, who was called the Big Bull of the Indian stock market, passed away at 62 last year. He had an estimated net worth was $5.8 billion as of August 2022, according to Forbes.
Late billionaire investor Rakesh Jhunjhunwala will be awarded the Padma Shri posthumously on the evening of March 22, 2023, for his contributions in the trade and industry field. Jhunjhunwala's family is expected to attend the ceremony and accept the award on his behalf. The Padma Shri — India's third-highest civilian honour — for Jhunjhunwala, along with other dignitaries from various walks of life, was announced by home affairs ministry on the eve of the country's 74th Republic Day. Touted as the Big Bull of Dalal Street, Rakesh Jhunjhunwala died at the age of 62 years in August 2022. He had an estimated net worth of $5.8 billion as of August 2022, according to Forbes.
In his early days as a stock market investor, Jhunjhunwala made his first profit in Tata Tea where he bought 5,000 shares of the company at Rs 43 and sold them for Rs 143 per share. Besides, he had also earned big returns from his investment in Sesa Goa, now called Vedanta, and from Praj Industries. Here's a look at some of his top stock bets: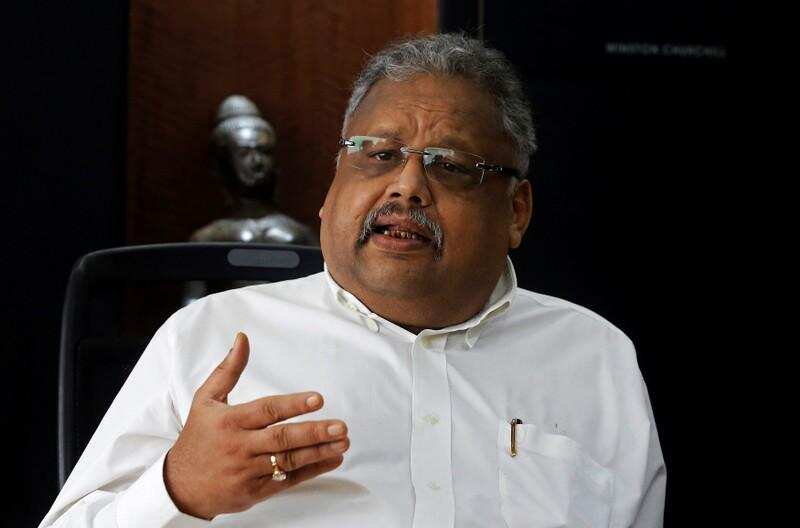 Titan Company: It was one of the important stocks in Rakesh Jhunjhunwala's portfolio that contributed the most to hsi journey. Rakesh Jhunjhunwala held a stake of more than five per cent in the Tata group company along with his wife Rekha Jhunjhunwala.
The ace investor had entered the stock over 20 years ago. It was trading at Rs 3 per share during 2002-2003. The stock has gained to Rs 2,500 per share level, taking Jhunjhunwala's total net worth through Titan investment to Rs 11,000 crore, according to Trendlyne.
Image: Reuters