Market HIGHLIGHTS: FMCG, media, PSU Bank stocks drag Sensex, Nifty; ITC, SBI top losers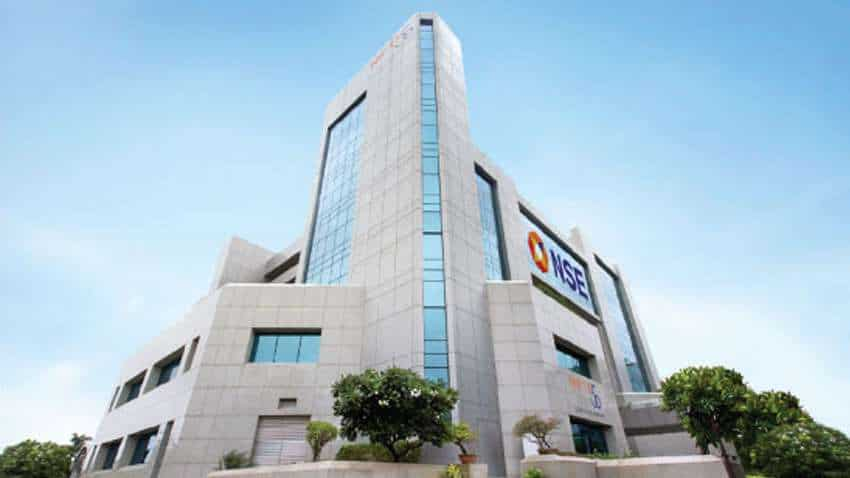 Market LIVE: Domestic stock markets ended Monday in the red, dragged by FMCG, PSU bank and media stocks. Off its intraday lows, BSE Sensex closed at 61,624.15, down 170.89 points or 0.28 per cent. Meanwhile, Nifty 50 settled at 18,329.15, up over 20.55 points or 0.11 per cent. 

Here are top highlights of today's trading session: 

1) Markets traded in a narrow range with Sensex trading in 350-point range while Nifty50 traded in 90-point range. 

2) The top gainers were Hindalco Industries, Apollo Hospitals, Tata Motors, Grasim Industries and Power Grid while the top losers were Dr Reddy's Coal India, ITC, Hindustan Unilever and SBI.

3) In the 15- Nifty sectoral indices, the top perfrming indices were Nifty Metal (+1.73 per cent), Nifty Realty (+1.13 per cent) and Nifty (+0.87 per cent) while the worst performing indices were Nifty FMCG (-1.35 per cent), Nifty PSU Bank (-0.60 per cent) and Nifty Media (-2.40 per cent).

4) India VIX, a measure of volatility on Nifty was up 14.91 points or 3.50 per cent from te Friday closing levels.

5) Nifty Bank closed at 42,076.75, down by 60.30 points or 0.14 per cent.

6) Nifty Mid Cap 100 closed at 31,399.15, up 0.06 per cent while Nifty Small Cap 100 closed at 9,752.25, up 0.48 per cent.

7) Singapore-based SGX Nifty, an early indicator of Nifty50 movement was trading at 18,377.5, down 58.5 points or 0.32 per cent around this time. Dow Futures were trading at 33,664.50, down 83.40 points  or 0.25 per cent.

8) Indian Rupee also opened strongly with gains of 28 paise at 80.54 against the US Dollar and slipped over 40 paise from day's highs. On Friday INR opened up by over a Rupee.

Catch all the UPDATES from the markets here!
Latest Updates