Indian professionals prefer flexible work hours over high pay: LinkedIn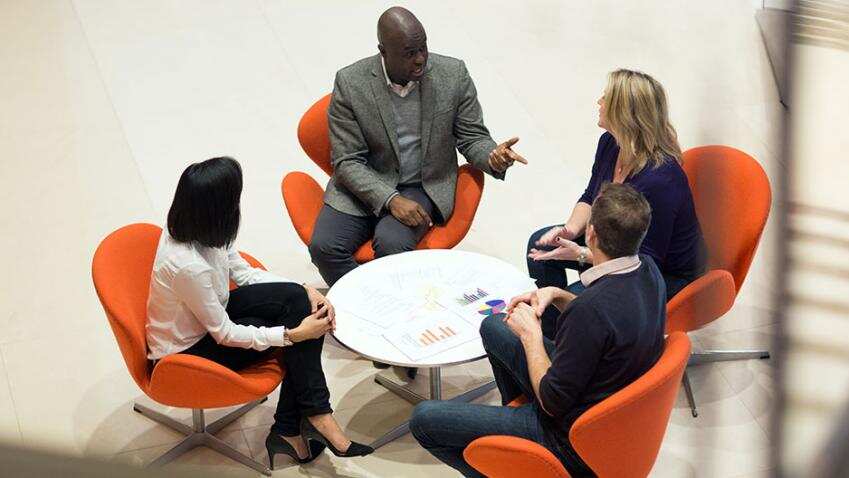 The survey was conducted online among 6,266 workers globally, including 1,005 workers in India. Photo: Reuters
Updated: Mon, Jun 20, 2016
07:53 pm
Mumbai, PTI
Nearly 50% professionals in the country are ready to forgo a top position with high salary for flexible working arrangements, says a LinkedIn survey.
"A flexible work schedule and ability to work remotely are increasingly important perks for Indian professionals (66%). Moreover, 48% Indian professionals say that they would forgo a top position and a high salary for more flexibility," the LinkedIn's 'Top Attractors' survey revealed.
The survey also found that strong healthcare benefits (58%) and emphasis on team building and professional development (52%) are also cited as important incentives.
"It is clear that Indian professionals are now looking for more than just a good salary package when deciding which companies they want to work for. Career growth opportunities, a company mission they believe in and brand values that they respect are key career considerations for talent.
"It is, therefore, important that employers continue to build and invest in an employer brand that relates to, and resonates with both potential and existing employees," LinkedIn India Director Talent Solutions Irfan Abdulla said.
The survey was conducted online among 6,266 workers globally, including 1,005 workers in India, between May 18 and May 23, 2016. The survey was conducted in India, the US, the UK, Brazil, Australia and France.
The top three things Indian professionals look for in an employer of choice are - opportunity for (career) growth (79%), a competitive salary (69%) and a healthy business (62%).
Interestingly, growth opportunity matters more to women professionals (83%) than men (79%). A company's mission is also seen as an important positive factor for Indian professionals when deciding between companies to join.
About 51% of professionals in India, compared to the global average of 37.5%, said they choose to join a company based on its mission and values.
Interestingly, 52% are willing to take a cut in their compensation if the company's mission resonates with their beliefs and values, it added.
Although India is a growing hub for start-ups, 51% Indian professionals are still attracted to big companies and only 8% find start-ups attractive.
Job stability (75%), association with a recognised brand (74%) and higher salary (73%) are the key reasons for choosing to work for big companies. Job stability is more attractive for Indian women professionals (81%) than men (74%), it said.