SpiceJet cabin crew back in new avatar as flight operations resume after 2-month long hiatus
SpiceJet resumed its domestic passenger flight operations on May 25 after a two month-long lockdown. SpiceJet's first flight took-off from Ahmedabad to Delhi at today at 6.05 am and arrived in the Capital at 7.10 am. Soon after, flights on other sectors took-off in a seamless manner. What is important here is that the airline took all precautions to ensure safety of everyone from the coronavirus threat in the plane's confined interior. This has meant jettisoning the crisp uniforms of earlier times and taking to safer kits. Yes, Spicejet cabin crew is back in a new avatar! Just check out the pictures here: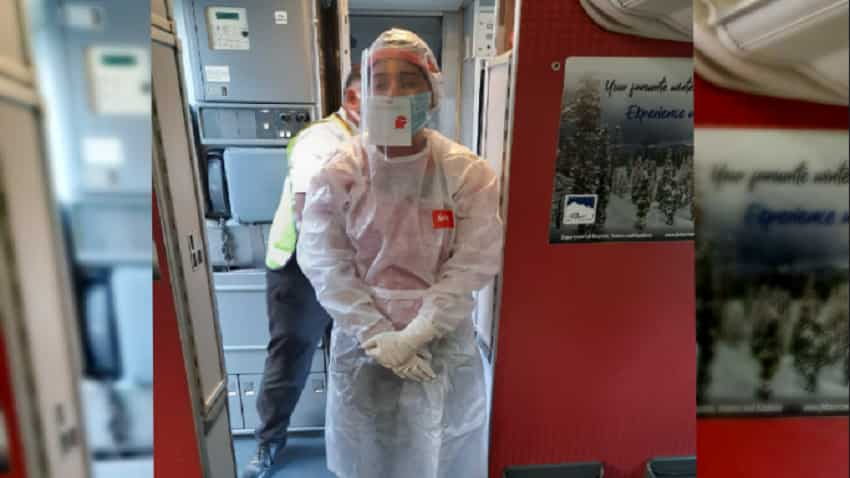 Some of the sectors that SpiceJet will be operating on the first day include Delhi-Bengaluru, Delhi-Pune, Delhi-Chennai, Delhi-Mumbai, Delhi-Guwahati, Ahmedabad-Delhi, Delhi–Patna, Mumbai–Bengaluru, Chennai–Bengaluru, Varanasi–Jaipur, Bengaluru–Pune, Delhi–Srinagar, Udaipur–Ahmedabad, Jammu–Srinagar, Chennai–Madurai, Hyderabad–Jharsuguda, Hyderabad-Surat among others.

SpiceJet, the country's largest regional carrier, also operated 20 UDAN flights today on key routes.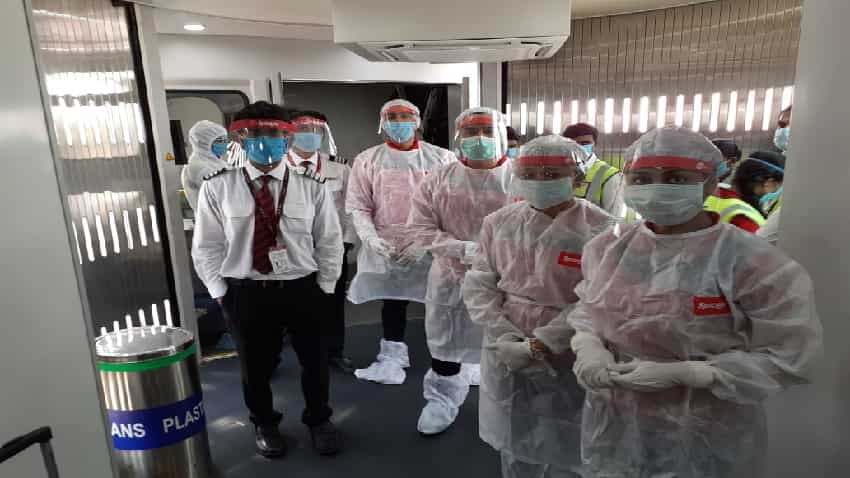 Ajay Singh, Chairman and Managing Director, SpiceJet said, "SpiceJet is back to where it belongs! We are delighted to have resumed our flight operations in a completely smooth and seamless manner and by following every safety guideline and protocol laid down by the government. I thank all stakeholders for their cooperation. This indeed is a new beginning in the lives of everyone associated with airlines, including passengers who have been eagerly waiting to return home."

In line with its commitment to provide the highest level of healthy, safe and secure flying experience with minimal contact of its passengers and staff, SpiceJet ensured all the social distancing norms and Standard Operating Procedures (SoPs) laid down by the government were strictly adhered to.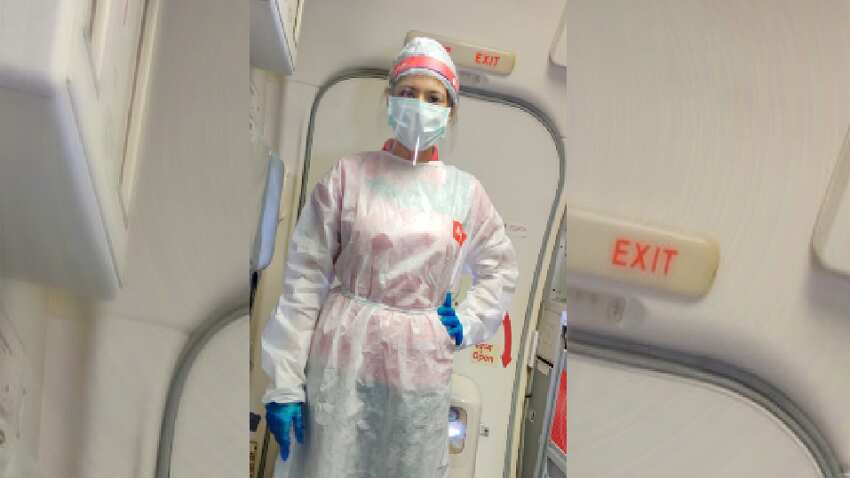 SpiceJet has implemented the best-in-class cleaning procedures on all its aircraft in addition to disinfecting customer touch points and surfaces before every flight. All SpiceJet aircraft now have synthetic leather seats. These non-porous seats don't allow the COVID-19 virus to penetrate inside them and can be easily wiped off compared to standard fabric seats.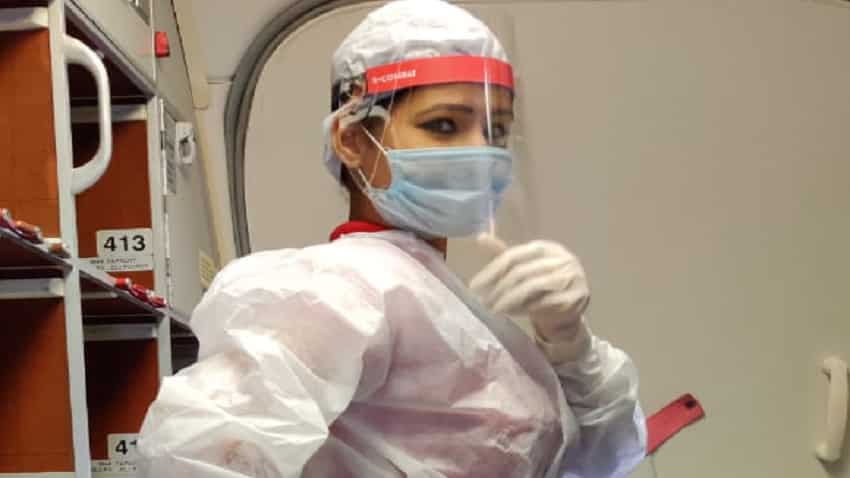 Our planes are equipped with state-of-the-art air circulation systems and the cabin airflow in our aircraft rule out spread of any air-borne disease. The cabin air only flows from top to bottom and gets absorbed at the bottom for filtration. Cabin air is constantly exchanged with a mix of 50% outside air and 50% filtered air. This air exchange happens every 2-3 minutes to ensure the availability of fresh and clean air. All our aircraft use a high-efficiency (HEPA) filter (like those found in hospitals) which removes up to 99.9+% of airborne particles like viruses and bacteria.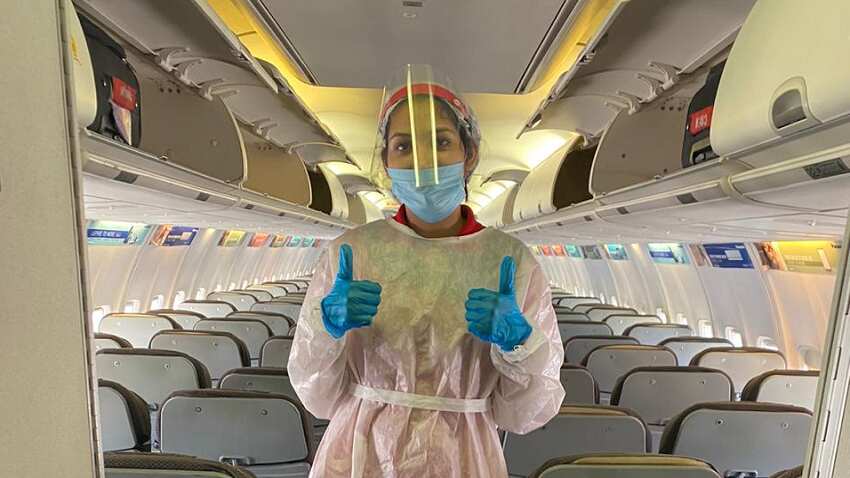 Food and Beverage service: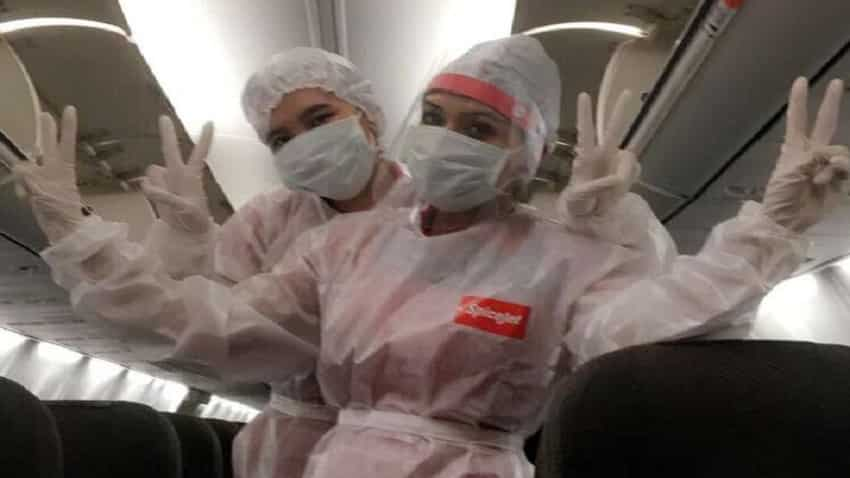 As an added precaution, SpiceJet has decided to temporarily suspend Food and Beverage services on all its flights. Food and beverage consumption inside the flight is also not allowed and SpiceJet recommends that they be consumed at home or at the airport premises.

Social distancing:
In sync with the best practices of social distancing, the airline has reduced the number of people in its airport coaches by 50% and has made web check-in mandatory thereby avoiding queues at airports.